Hardware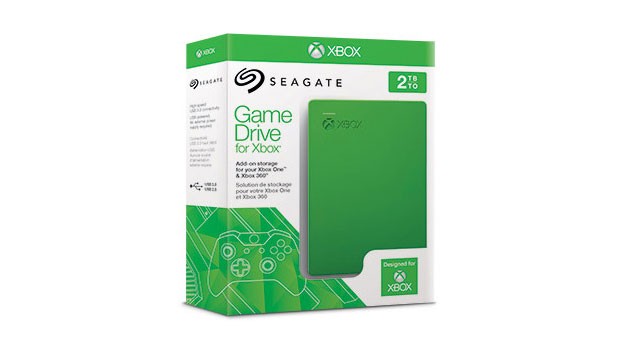 Published on October 11th, 2015 | by James Wright
Seagate Game Drive for Xbox Review
Summary: The Seagate Game Drive for Xbox is a great external drive to expand the storage capacity of your gaming console with minimal setup from the user
Impulse Gamer was given the chance to check out Seagate's latest portable drive which has been specifically made for the XBox and Xbox One gaming consoles to greatly expand your storage capacity. This basically allows you to go from the standard 500GB storage of your XBox One to 2TB or 2.5TB with the fixed unit. On that note, I prefer the digital version of the game so the additional space, even though it's high-speed USB 3.0 and not as fast as a SATA drive is a great addition to any gamer's arsenal.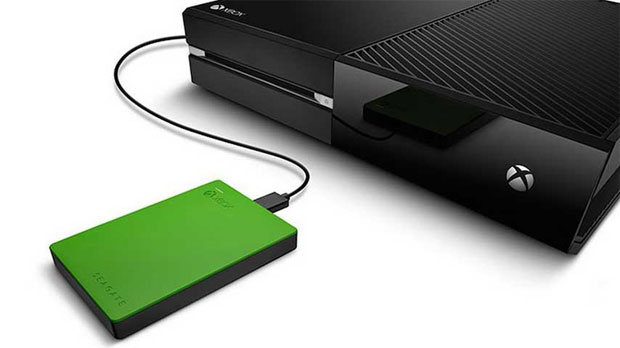 So for your money, what exactly do you get in the box? Inside the packaging, you get the Seagate Game Drive for Xbox, a USB 3.0 cable and also a quick start guide. Straight out of the box, you'll also notice that the Game Drive is quite light and weighs in at just 170grams. In terms of design, this green drive from Seagate boasts the Xbox logo on the top left and on the bottom right is the Seagate logo. The USB 3.0 connection is on the front of the device and I love the "Xbox" green colouring of the unit as well… it just feels gamer-like.
Considering that most users have around 500GB of storage on their Xbox One, the Game Drive from Seagate definitely increases your storage with its 2 terabyte hard drive of up to 50 games. Setup is quite easy and once it has been connected to your gaming console, you just need to format the drive on your Xbox One which will allow it to be read. Once formatted, you can only use it for the Xbox One for game and app storage and not as a media drive. It would have been good if both options were available, however once you connected it to your PC, Windows cannot access it. I also like the fact that you can migrate games to the Game Drive which frees up space on your standard fixed drive on your console.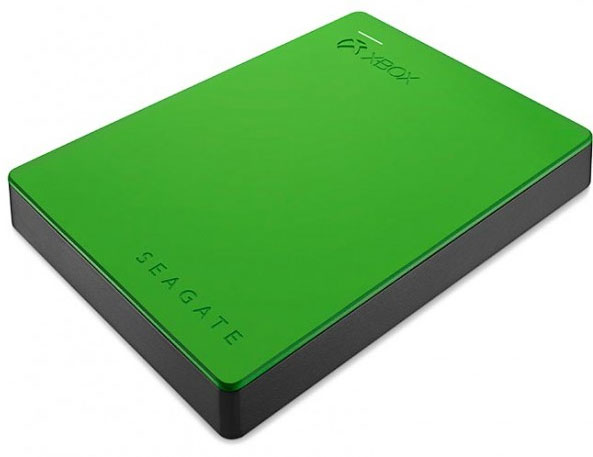 As the Game Drive uses the USB 3.0 connection, you do notice that the speeds are not as fast as a dedicated hard drive but this was actually a moot point as after a day or so, I actually forgot about this fact. So on that note, we cannot perform any real benchmarks on the unit as it uses the USB format opposed to SATA. Another cool aspect about the drive is that with 2TB, you can store around 50 games and I like how Xbox gives you the option of accessing either drive while installing games. Did someone say Halo 5?
Final Thoughts?
The Seagate Game Drive for Xbox comes with a 1-year warranty and gives gamers an affordable yet very usable alternative to the standard 500GB that comes with the Xbox One. Sure it may not be the fastest drive around but the USB 3.0 speeds do help which allows you to store up to 50 additional games on the unit itself. So if you're a digital downloader for gamers (like myself), then you should probably check out Seagate's Game Drive.
Seagate Game Drive For Xbox specifications:
Capacity: 2TB
Interface: USB 3.0 (USB 2.0 compatible)
Length: 117mm
Width: 80mm
Weight: 170g