Hardware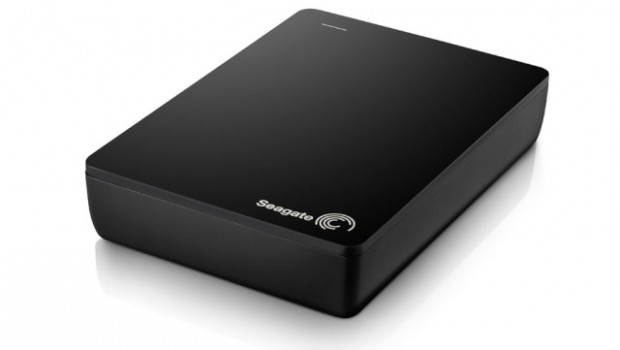 Published on June 15th, 2014 | by Admin
Seagate Backup Plus Fast HDD 4TB Review
Summary: A brilliant portable drive!
Backup Plus Fast Portable Drive
Company: Seagate
Product: Hard Drive
Size: 4TB
Cost: $399.00AUD (June 2014)
Reviewer: James Wright
Seagate were definitely on the mark when they named their latest portable hard drive the Backup Plus Fast that boasts some extremely fast speeds thanks to USB 3.0 plus easy installation and a gigantic 4TB of data to create flawless performance. This is achieved by combining two hard drives into a RAID configuration which considerably improves performance. The design of the Backus Plus Fast looks like a traditional Seagate drive but is a bit more compact and thicker due to the additional hard drive.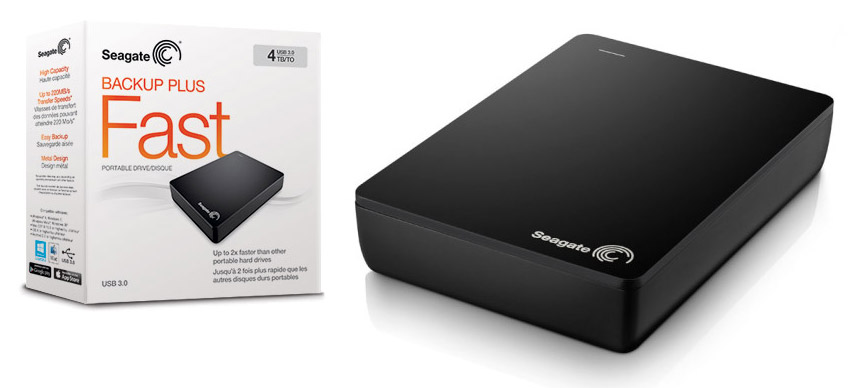 Drive Specifications
Drive type: 2.5-inch external USB hard drive
Connector options: USB 3.0, USB 2.0-compatible
Dimensions:4.6 x 3.2 x 0.8 inch
Weight: 0.68 pound
Available capacities: 4TB
Warranty: 3-year
Operating Systems: Microsoft Windows (XP or later), Mac OS 10.4.6 or later
In terms of connecting the drive to your PC, Seagate have supplied two USB cables. One cable is used to connect it to your USB 3.0 port and if your USB port cannot supply enough power, the second cable has two USB connections to give the unit additional power. This is more so for USB 2.0 users. However for most modern PC's with USB 3.0 connection, this should pose no issue but it's good that Seagate ensure backward compatibility.
The unit is also pre-formatted with the NTFS file system and comes with the Seagate Dashboard backup software. This program easily allows you to backup data from a variety of sources to the Backup Plus Fast HDD. Also, add the ability for scheduled backups and you can basically set and forget. It even features a mobile backup option and a social media option. The social media option allows you to easily access sites such as Facebook and YouTube with a share/save function.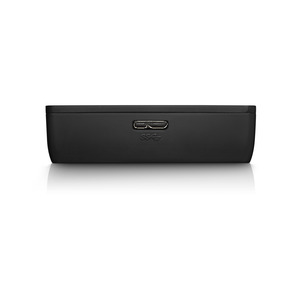 Benchmarks
When it comes to performance, the Seagate Backup Plus Fast is definitely on the higher end of the spectrum of portable drives with the product scoring a respectable Sequential Read of 176.7MB/s and 223MB/s for Sequential Write with CrystalDiskMark. CrystalDiskMark is a very popular benchmarking tool for hard drives and gives an all-round summary of the drives performance. These speeds are only available on USB 3.0 and if you use USB 2.0, the performance drop considerably.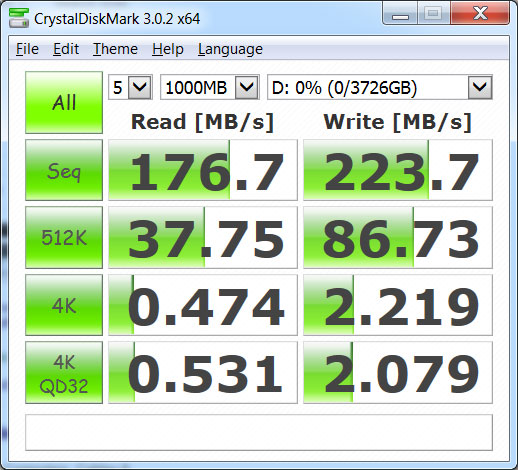 Another testing program we used was ATTO Disk Benchmark which again boasts some impressive results with a write speed of 223 and a read speed of 204. These tests are slightly reliant on your PC's hardware but overall, most users can expect these results provided the unit is connected to USB 3.0.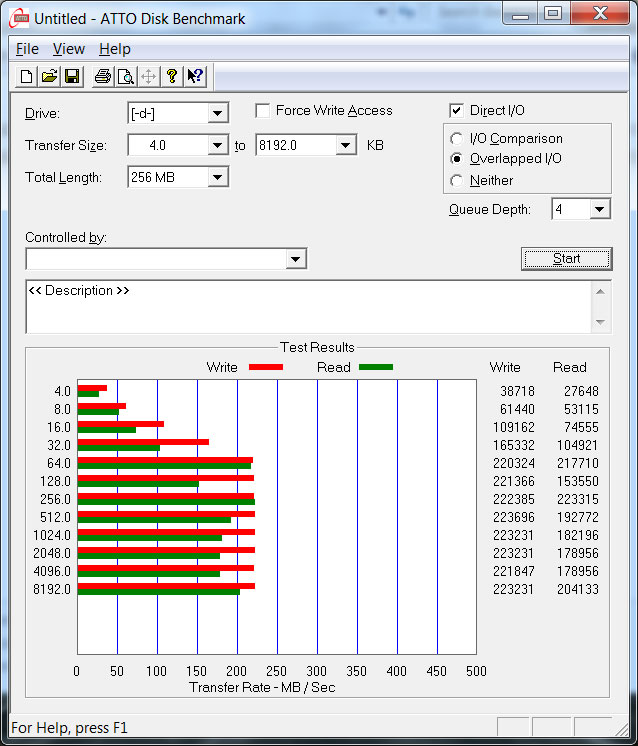 Final Thoughts?
The Seagate Backup Plus Fast HDD 4TB is a brilliant backup option and because of USB 3.0, it could even be used to supplement your existing hard drives with software and even gaming due to its performance. Installation is very simplistic and it offers a huge 4TB of information storage. The only downside to the drive which is not a fault of the unit itself is that the backup features of iOS devices is extremely limited due to the controls of Apple but for Android phones, it's perfect and you can even backup wirelessly.
Overall, the Seagate Backup Plus Fast HDD 4TB is a brilliant portable drive that we highly recommend!