Games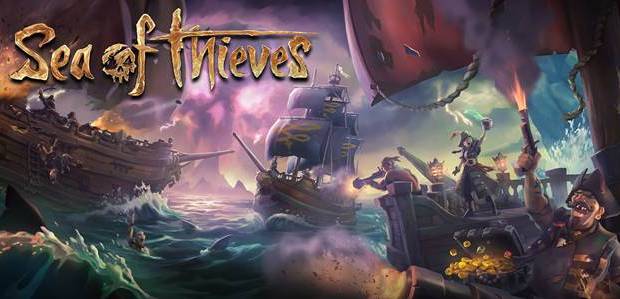 Published on December 11th, 2017 | by Admin
Sea of Thieves Arrives March 20, Pre-orders Available Now
Sea of Thieves Arrives March 20, Pre-orders Available Now
We're thrilled to share that at The Game Awards, we announced that Sea of Thieves' shared-world multiplayer experience will be boarding the Xbox One family of devices and Windows 10 PCs around the world on March 20, 2018 for $99.95 AUD. The game is now available for pre-order, and you can check out the trailer above for the latest taste of the daring adventures you'll find in-game.
Players who digitally pre-order will receive exclusive access to a pre-release closed beta, providing the perfect opportunity for fans to find their sea legs ahead of launch. In addition, players will score free loot in the form of the Black Dog Pack, offering stylish clothing with unique, spectacular designs.
We're also happy to announce the Xbox Wireless Controller – Sea of Thieves Limited Edition. The controller features a deep purple translucent design, adorned with laser etched barnacles, one golden trigger and a mysterious skull that glows in the dark. The Xbox Wireless Controller – Sea of Thieves Limited Edition is available for pre-order starting Dec. 7 for $99.95 AUD and releases globally in all Xbox One markets on Feb. 6, 2018. In addition, the controller comes with the exclusive Ferryman clothing set for your Sea of Thieves character, a 14-day trial of Xbox Live Gold and a 14-day trial of Xbox Game Pass at no additional cost.