Comics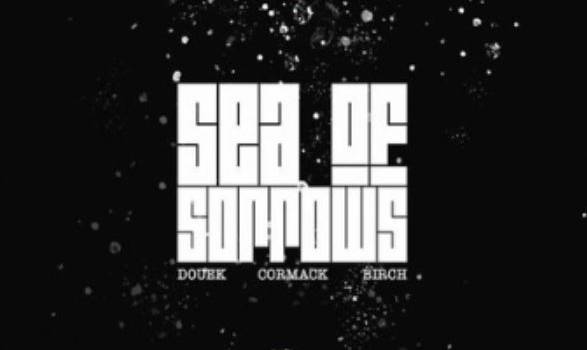 Published on March 27th, 2020 | by Sandro Falce
SEA OF SORROWS (2020) #1 Advanced Review
Summary: A dark, riveting dive into the horrors of the deep ocean.
The year is 1926 and the effects of World War I can still be felt around the world… and also under the seas.
In the upcoming first issue of Sea of Sorrows, the new IDW horror title by Rich Douek and Alex Cormack (Road of Bones), we explore the depths of the North Atlantic ocean with the crew of the SS Vagabond. They've been hired to find a sunken submarine and retrieve the golden treasure within. However trouble arises and tensions between crew mates grow out of control, as a former navel officer discovers the true terror hidden on the ocean floor.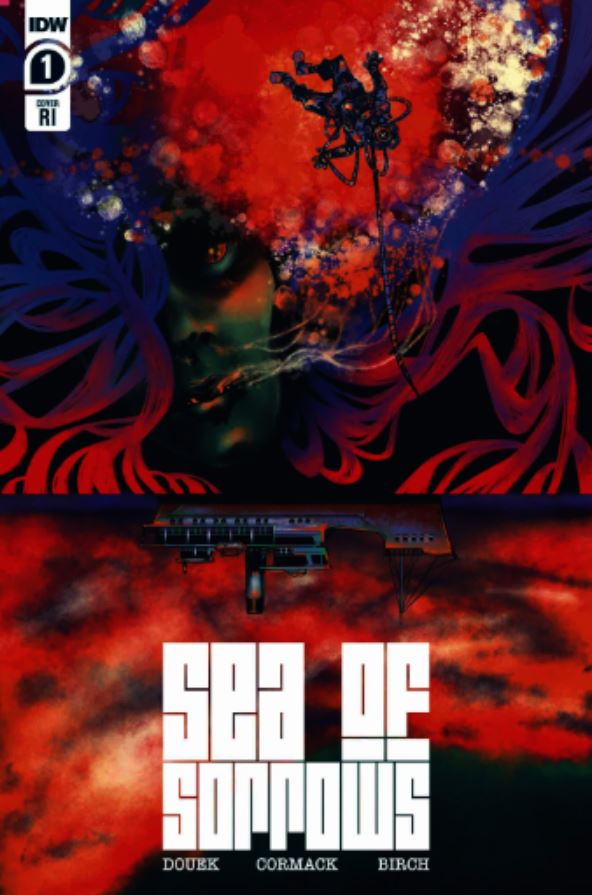 The ocean has proven itself over and over again as a place ripe with scary material, and I was very excited to see what the creators of historical horror title Road of Bones would create in this dark environment. Thankfully, this opening issue has a lot of disturbing visuals and tense scenarios on offer.
In the first couple of moments, the artist paints a bleak picture of life on a ship. The character designs feel quite rough, which adds to the intensity of the conversations. People blend into the shadows in the background, the ship's mast looms over everyone, it all feels very claustrophobic.
When we head under the sea, that feeling is multiplied. The darkness is illuminated by our lead character's lamp as he explores the depths of ocean. There's this one panel in particular that I got lost looking at for a while as it's both beautiful and horrifying. Beautiful in that the environment is very well realised… Horrifying in that there are dangerous wildlife lurking in the darkest parts of the pages.
While quite light on plot, the first issue of Sea of Sorrows sets up a dark, tense adventure, which I'm excited to see pan out. If you're a fan of historical horror, this is a title you might find yourself getting hooked to!
Sea of Sorrows #1 is set for release in May and will run for five issues.