Events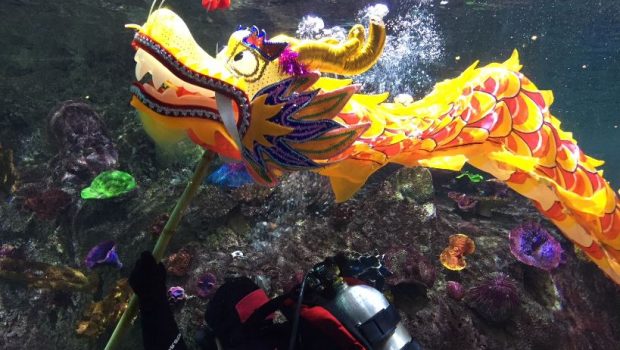 Published on January 21st, 2019 | by Admin
Sea Life Melbourne welcomes the Year of the Pig
Melbourne – Monday 21 January 2019: Sea Life Melbourne is glowing with good fortune from 2 – 17 February to celebrate Lunar New Year and welcome the Year of the Pig.
The aquarium is ringing in the New Year with a different kind of dragon dance. Watch in awe as a spectacular underwater dragon swims with the fish to bring good luck for the year ahead.*Luminous lanterns are adorning the aquarium, shedding new light on thousands of marine creatures that call Sea Life Melbourne home.
There is a Wishing Wall to give guests the opportunity to record their greatest desire for the Year of the Pig.
Sea Life Melbourne is also giving lucky guests the chance to win up to ¥888 per day! Guests can enter via Alipay to go in the draw to win daily prizes.
A trip to Sea Life Melbourne isn't complete without a visit to the famous sub-Antarctic King and Gentoo penguins. Guests can pose for an exclusive Lunar New Year photo in the Penguin Playground to share with friends and family.
To top it off, two of the aquarium's informative talks are being presented in Chinese. Mandarin speakers can listen to fun facts about the penguin colony and learn about shark conservation at Sea Life Melbourne.
For tickets and further information about Sea Life Melbourne's Lunar New Year celebrations, visit www.sealifemelbourne.com.au.
* Underwater Dragon Dances to take place on 5 & 6 February at 11am and 2pm.