Events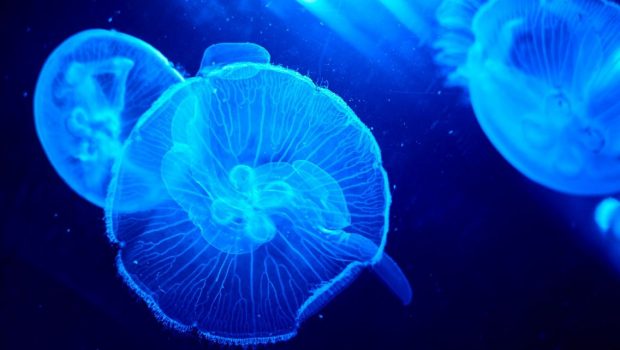 Published on December 11th, 2019 | by Admin
SEA LIFE Melbourne unveils spectacular new jellyfish exhibit
SEA LIFE Melbourne Aquarium will tomorrow open its doors to the mysteriously fascinating world of jellyfish with the launch of its brand new exhibit, Ocean Invaders.
Launching just in time for the summer school holidays, the $1.5 million sensory experience immerses guests in the beauty of jellyfish over three zones filled with mesmerising displays that encourage guest interaction.
The Ocean Invaders Jelly Lab gives guests the opportunity to become a 'jellyfish-ianado' and discover an array of facts about the lifecycle of a jellyfish and peek behind the scenes at the team of experts tending to the blooms of these graceful (and sometimes dangerous) sea creatures.
Children can also let their creativity flow by making their very own digital jellyfish, which comes alive to dance across the Interactive Wonder Wall.
"We are beyond excited to unveil Ocean Invaders, which is the result of over a year of planning and development. The sensory experience is spread over 300sqm and takes guests on a journey of discovery into these beautiful and amazing sea creatures," said Sarah-Jane Tilbury, General Manager at SEA LIFE Melbourne.
Ocean Invaders gives guests to chance to get up close with various species of these alien-like creatures including lion's mane, blue blubber, Australian spotted, upside down, sea nettle and moon jellyfish.
"Jellyfish are fascinating creatures that have been living in our oceans for over 500 million years. We look forward to enlightening our guests about various species of this ancient animal and, in the near future, we hope to reveal additional species that have never been seen in Australia aquariums before," said Paul Hale, Head of Curatorial at SEA LIFE Melbourne.
Ocean Invaders also educates guests about the causes behind the increasing population – or invasion – of certain species of jellyfish in our oceans and the actions people can take to limit these exponential and sometimes problematic population increases.
Ocean Invaders takes guests on a journey of exploration into one of the ocean's most intriguing creatures. In addition to this exciting new exhibit, guests to SEA LIFE Melbourne can also get up close with thousands of magnificent sea creatures including Leo the leopard shark, Thorpey and Moana the flatback sea turtles, Pinjarra the saltwater crocodile and the colony of King and Gentoo penguins.
Ocean Invaders opens at SEA LIFE Melbourne on Thursday 12 December 2019. It is a permanent exhibit and is included in the admission price. To book tickets, visit: https://www.melbourneaquarium.com.au/ocean-invaders/