Comics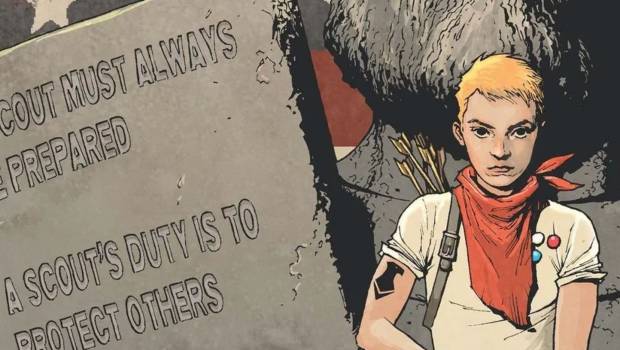 Published on February 12th, 2021 | by Derrick Murray
Scout's Honor #1 Review
Summary: Scout's Honor #1 isn't necessarily breaking any new ground but is an enjoyable enough story to want to continue reading.
I have a bit of soft spot for dystopian future settings, both in film and comics.  I particularly enjoy ones with a clever twist, and Scout's Honor #1 most certainly satisfies in all the ways you could ask for in that regard.  Though it's hard not to immediately think of other, similar works in both TV and film, Scout's Honor does a well enough job to include all the tropes of the genre while still managing to feel fresh and unique.  It maintains its tongue in cheek commentary on indoctrination and the blind faith of the masses while also telling an interesting story within that same framework.  Scout's Honor #1 isn't necessarily breaking any new ground but is an enjoyable enough story to want to continue reading.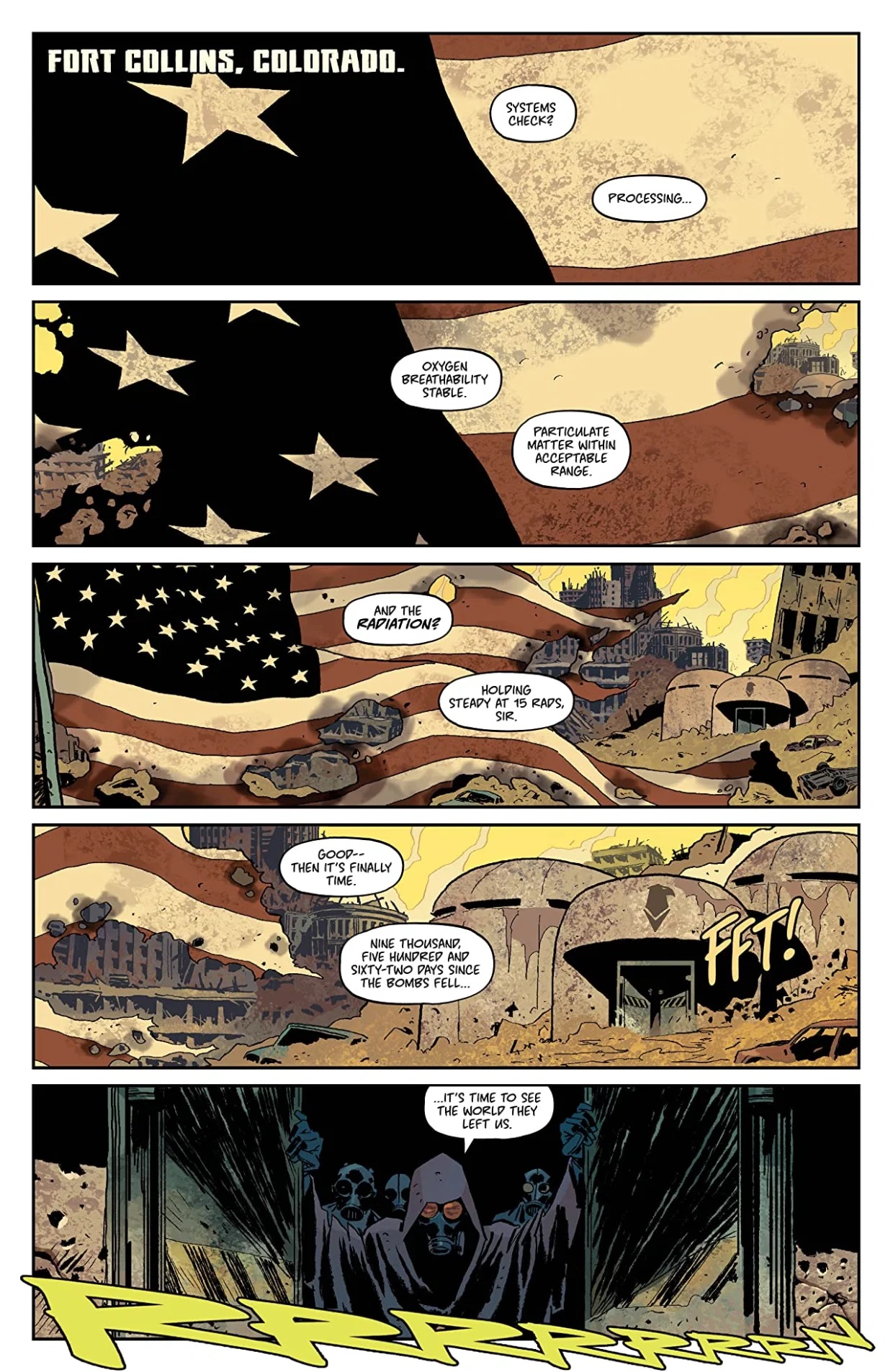 Written by David Pepose and artist Luca Casalanguida, Scout's Honor #1 follows Kit, a young and talented Ranger Scout within the ranks of a rising cult in the wake of nuclear war, who's bible is an old Boy Scout's Manual.  With strict adherence to the 7 Laws and blind obedience, their primary goal above all else is survival.  Kit has concealed that she is a girl, something not allowed in the hypermasculine cult.  As she becomes more and more noticed by leadership, she is cautioned by her father to be careful, as the discovery her secret could be the end of her.  On a dangerous mission on the outskirts of the wasteland, Kit makes a harrowing discovery that changes everything about the world she knows and her place in it.
Pepose creates complex characters within the short pages, and Casalanguida's artwork quickly paints a fully realized wasteland, one that could just as easily be transferred to the screen with ease.  There is an undercurrent of dark humor here, and it's hard not to laugh at the ridiculousness of an entire cult dedicated to merit badges and boy scout rankings.  And yet, the bible manual and Dr. Hancock (the founder and writer of the handbook) being a stand in for god seem eerily fitting and believable especially when considering today's cultural climate.  Whether that was intended or not I can't be sure, but it is nevertheless apart of the underlying narrative and makes the surface level story all the more compelling.
If there are any criticisms, it is perhaps that the issue moves a little too fast to really take it all in.  There is a lot that happens between the pages, and while it is not difficult to understand, there are most certainly things that could benefit from being expanded upon a bit give more time.  Additionally, it adheres a little too closely to the tropes of its own genre, leading to some unnecessary parallels and derivative of other works to maintain its originality throughout.  While the idea of a devoted Boy Scout cult following is unique and silly in all the right ways, it could just as easily be replaced with pretty much anything without altering the narrative overall.
That being said, neither of those critiques really take away from the overall enjoyment of Scout's Honor #1.  It has enough of its own story and stays just interesting enough to want to see where things go.  It may feel familiar, but Scout's Honor #1 is still a fun read with compelling characters who's arcs are worth seeing through.