Films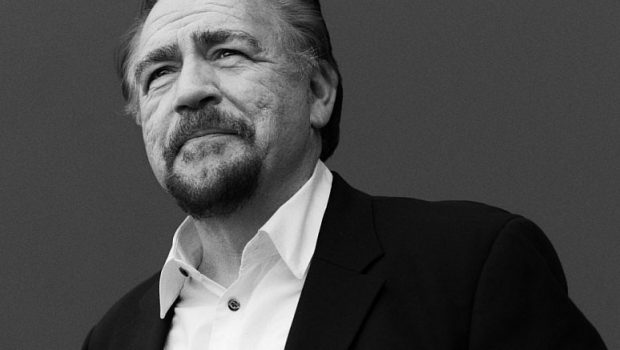 Published on May 2nd, 2017 | by Damien Straker
Scottish Actor Brian Cox Brings Churchill to Australia
Ahead of the release of the upcoming feature film CHURCHILL, Transmission Films is delighted to announce prolific Scottish actor Brian Cox will be travelling to Australia.
The BAFTA and Golden Globe nominated actor will be appearing at limited special event screenings during May in Sydney and Melbourne, ahead of the national release on June 8.
CHURCHILL is the new film from Australian director Jonathan Teplitzky (The Railway Man). Brian Cox stars as the legendary Winston Churchill alongside two-time Academy Award nominated Miranda Richardson (Harry Potter, The Crying Game, Damage) as the Prime Minister's wife and confident Clemmie.
"Brian Cox is an iconic actor whose career to date includes some of the most memorable films of our time. We're delighted he'll be touring Australia to support the wonderful CHURCHILL, and equally delighted to be working again with our friend Jonathan Teplitzky ," said Transmission Films Joint Managing Directors Richard Payten and Andrew Mackie.
Brian Cox is an Emmy, Golden Globe, AFI, BAFTA and Independent Spirit Award nominee. Cox is also an accomplished Shakespearean actor, spending seasons with both the Royal Shakespeare Company and the National Theatre. His film credits include roles in Braveheart, Rob Roy, Zodiac, Adaptation, Red and Red 2, Coriolanus, Rise of the Planet of the Apes, Troy, X-Men 2, Zodiac, The Bourne Identity and The Bourne Supremacy, Rushmore and Manhunter. For television he has featured in Medici: Masters of Florence, Penny Dreadful, War & Peace and Deadwood. In 2003, Cox's contributions to the arts were honored by Queen Elizabeth II, who named him a Commander of the British Empire. In 2006, Empire Magazine honored his film achievements with the Empire Icon Award and in 2007, the UK Film Council named him one of the top 10 most powerful British film stars in Hollywood today.
June 1944. Allied Forces stand on the brink: a million soldiers are secretly assembled on the south coast of Britain, poised to invade Nazi-occupied Europe. One man stands in their way: Winston Churchill. Behind the iconic figure and rousing speeches: a man who has faced political ridicule, military failure and a speech impediment. An impulsive, sometimes bullying personality – fearful, obsessive and hurting.
Fearful of repeating, on his disastrous command, the mass slaughter of 1915, when over 500,000 soldiers were killed on the beaches of Gallipoli. Obsessed with fulfilling historical greatness: his destiny. Only the unflinching support of Churchill's brilliant, unflappable wife Clementine can halt the Prime Minister's physical and mental collapse. The untold story of Britain's most celebrated leader, uncovering the true nature of his herculean war-time status and revealing the strength of his wife, 'Clemmie' – his backbone and total confidant… the love that inspired him to greatness.
CHURCHILL will open in cinemas nationally on 8th June.