Interviews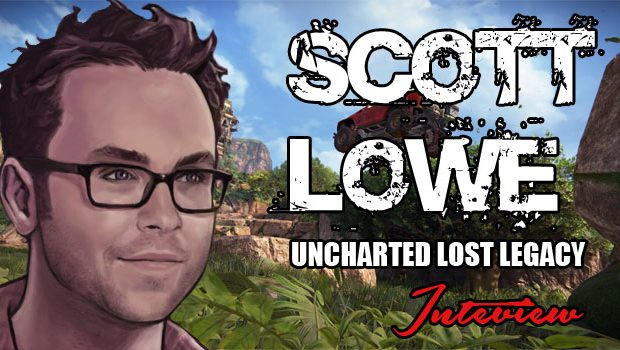 Published on August 1st, 2017 | by Admin
Scott Lowe Interview – Uncharted The Lost Legacy
We catch-up with Senior Communications Manager for Naughty Dog Scott Lowe, during his visit to Australia to talk about their latest game, Uncharted The Lost Legacy.
Welcome to Impulse Gamer Scott! Tell us a little about the story of Uncharted Lost Legacy to help set the scene?
The story of the game is about Chloe Fraser (Claudia Black) who returns from Uncharted 2 and 3 and is leading the search for the Golden Tusk of Ganesh. The tusk is a legendary artefact of the Hoysala Empire which existed in the southwestern region of India between the 10th and 14th century.
In order to find this legendary artefact, she enlists the help of Nadine Ross (Laura Bailey) who was one of the antagonist characters from Uncharted 4. She was the leader of Shoreline, a private military company that was kind of a regular thorn in the side of Nathan Drake (Nolan North) throughout the course of that game.
Nadine has been ousted from the company and is kind of a gun for hire now, a mercenary which is how she comes across Chloe in order to team-up and help her find the tusk. Unfortunately they are going up against a warmonger named Asav (Usman Ally) who has been creating chaos in this region. He is also out for the Golden Tusk for himself so it's kind of a race against time through the environment in order to find it first.
Tell us a little about the relationship between Chloe and Nadine and how does it differ from the father/buddy relationship between Drake and Sully?
It's kind of an uneasy alliance to be totally frank.
The two characters are similar in that they are fiercely independent and they keep others at arm's length but beyond that, they are very different in their personalities. Chloe is kind of improvisational and she has this kind of sly sense of humour. She is also a self-preservationist and is always looking out for her own interests.
Whereas Nadine is much more pragmatic and has that kind of discipline of having been a leader in a Private Military Company. So the two of them have this kind of uneasy alliance in the sense that they have never worked together before, so they're kind of thrust into this new situation.
They need to learn how to work together and more importantly if they can trust each other. The story kind of centres around that journey they take together.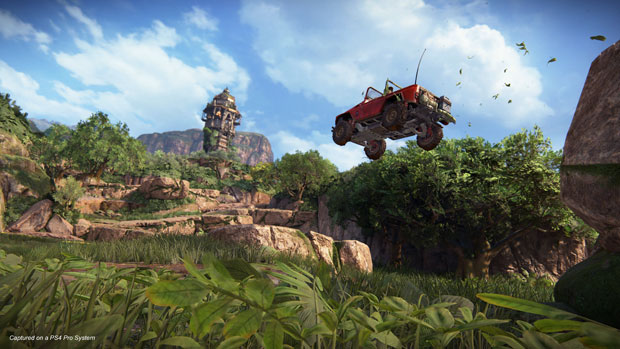 As this game is set in the Uncharted universe, will we see any cameos?
It's very much focused on Chloe and Nadine. It's set in the same universe with some overlapping themes like similar histories and that they are connected to the Drake brothers but it's really about them. So there isn't really a cross-promotional appearance I guess.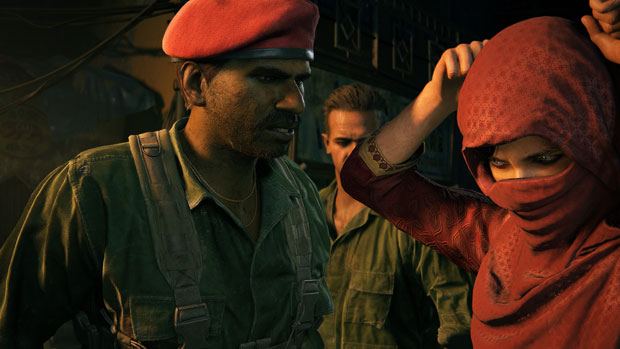 Tell us about the antagonist Asav and his motivations?
He's a bit of an ideological warmonger and really is out for power and control over the territory. He feels that he has a claim to the land and he is using his personal army to further that agenda. He has a particular interest in the artefact from the Hoysala Empire to help fuel his war efforts and continue that campaign of influence. For him, this artefact is one of the most coveted and mysterious of all the artefacts which is the reason why he wants the Golden Tusk of Ganesh.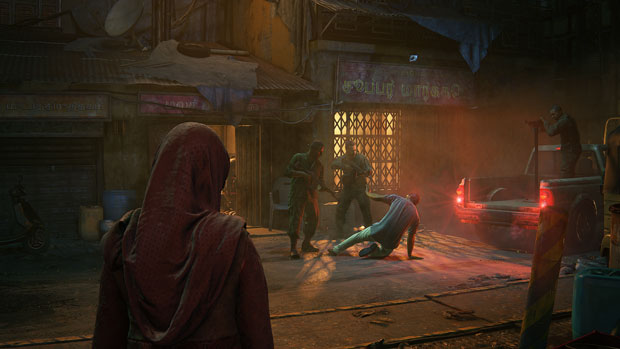 From the trailers, is the story of Uncharted The Lost Legacy slightly darker in its themes compared to the previous games?

I wouldn't say it's more darker as we tried to make the story more grounded and character driven as possible and through that, the complexity of these characters is pretty robust. They are flawed and imperfect like any of us are and you try to make them as relatable and lifelike in that way so there are dark moments.
But I think that the nature and personality of Chloe brings so much levity to the game because she's kind of a wise cracking character. She uses humour to diffuse situations so there's no shortage of fun and adventure which is the core to the Uncharted experience but of course there are more serious moments during the key plot moments.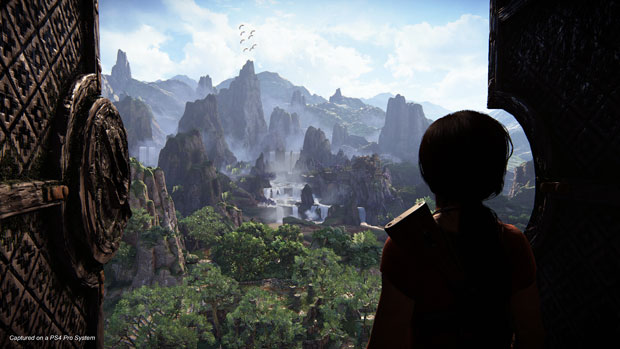 Tell us a little about your favourite area in the game?

There's a chapter in the game called the Western Gap that is the largest playable environment that we've ever made. It takes the idea of when we started exploring with Madagascar in Uncharted 4 and we expand it in a number of ways in not just the size of the environment but also the activity that you can find there and the things you can do. There's a ton of things to explore and discover and there's a lot of focus on puzzles which personally as a long time player of the series, I'm really excited to see the return some of grand puzzles.
However what is most interesting about the wide open environment of this particular chapter is the marriage of narrative and gameplay which is really consistent. So even though you're exploring and doing all these different things, you're always doing more and learning about the characters and their kind of journey which is really satisfying. It's always intended being in service to the story.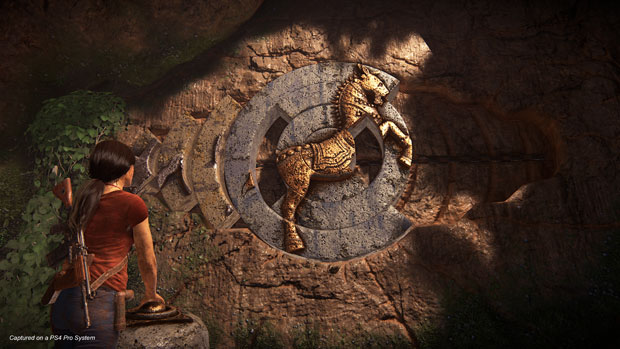 What about new weapons and the combat in the game?

We have a broad array of weapons throughout the story. We have a new silent pistol because one of the big things we wanted to embrace was the player choice aspect of the environment. We wanted to make sure you had control over how you approach any given combat encounter. In some cases you can skip combat entirely by avoiding enemies or you can use stealth to come in and slowly make your way through or you can come in with guns blazing. The player choice influences that and the weaponry and tools that you decide to use are entirely up to you.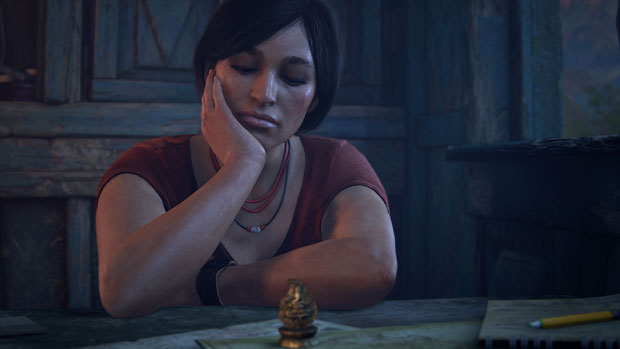 Will there be any DLC?

There's no planned DLC for Uncharted The Lost Legacy. However one of the things that comes with the game is our entire collection of multiplayer content from Uncharted 4 which is all the content which we have released since Uncharted 4, all the way up until Lost Legacy is launched in August. So that's all our DLC content that we've done that includes the new maps, new modes, new weapons and then we'll have a smaller update to celebrate the launch of Lost Legacy like new items for multiplayer.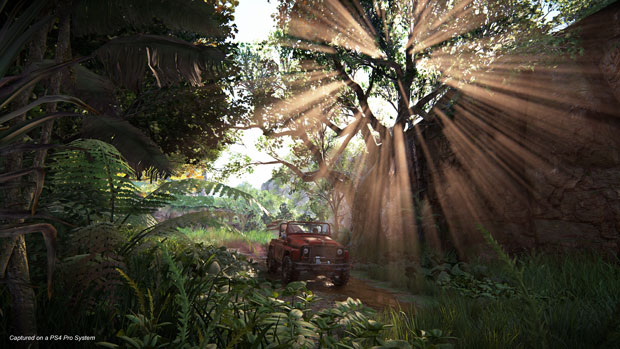 What was it like bringing back Claudia Black and Laura Bailey to the franchise and working with newcomer Usman Ally?

It was great to have Claudia Black back as she's an incredible talent! It's also important to remember that she wasn't in Uncharted 4 and that the last time we saw her character was in Uncharted 3 which was on the last platform generation, so it's been quite a long time. The dynamics between Laura and Claudia has been great as they bring this great chemistry to their roles.
Usman Ally is also his first game project and he took to it naturally and brought a tremendous energy to the set. I think that his performance as Asav is my personal favourite as villains go. He's got this calm and calculated demeanour which is interesting and complex but also menacing at the same time. So the character dynamics between the performers on this project have been incredible.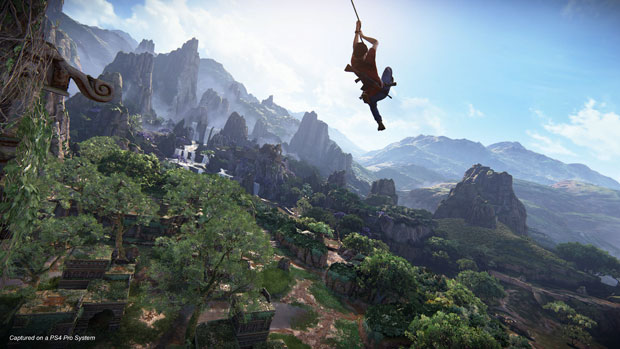 Lastly Scott how would you describe the game to those players who haven't experience Uncharted before?
This game is actually a tremendous entry point for the series because even though these are two returning character that have had prominent roles in prior games, there really isn't any requisite knowledge to come in and get to know them. Whether you're new to Uncharted or a fan, you'll both feel satisfied in their character development and the self-contained story has a beginning, middle and end.
So if you just want a fun Uncharted adventure with these two really great characters across this beautiful landscape in the southwestern area of India, this is a great way to have that and experience Uncharted for the first time. So if you like that, we have the benefit of four other games if you liked Uncharted The Lost Legacy, so you can go back and play the others and have more of it. So we think it's a great entry point.
Uncharted The Lost Legacy is available from 23 August 2017

A stunning standalone adventure.
From the critically acclaimed developer behind hits such as The Last of Us and Uncharted 4: A Thief's End, comes a thrilling new voyage of high-octane action and pulse-pounding peril.
In order to recover a fabled ancient Indian artefact and keep it out of the hands of a ruthless war profiteer, Chloe Frazer must enlist the aid of renowned mercenary Nadine Ross – last seen in Uncharted 4: A Thief's End.
Together, they'll venture deep into the mountains of India, learn to work together to unearth the mystery of the artefact, fight their way through fierce opposition and prevent the region from falling into chaos…