Blu-ray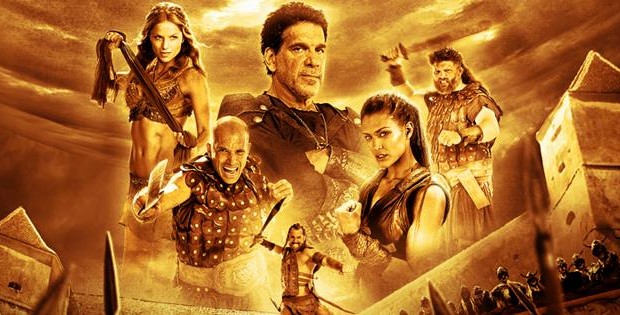 Published on February 3rd, 2015 | by Admin
The Scorpion King 4: Quest For Power – March 12, 2015
Universal Sony Pictures Home Entertainment is releasing The Scorpion King 4: Quest For Power on Blu-ray™, DVD & Digital with UltraViolet™ from March 12, 2015.
From the producers of The Mummy comes the next epic chapter of the action-packed Scorpion King franchise. Featuring American actor and former bodybuilder Lou Ferrigno (The Incredible Hulk, Hercules) the cast also includes all-star fighters such as Roy "Big Country" Nelson (Winner of reality TV series The Ultimate Fighter: Heavyweights), Royce Gracie (UFC Hall Of Fame) and Don Wilson (Three-time World Kickboxing Champion).
After the King of Norvania is assassinated, the legendary Scorpion King Mathayus (Victor Webster) is betrayed by a trusted friend and framed for the crime. Now Mathayus and his only remaining allies, a mysterious woman (Ellen Hollman) and her unconventional father (Barry Bostwick), are the last hope to stop an evil heir from seizing control of the throne.