Games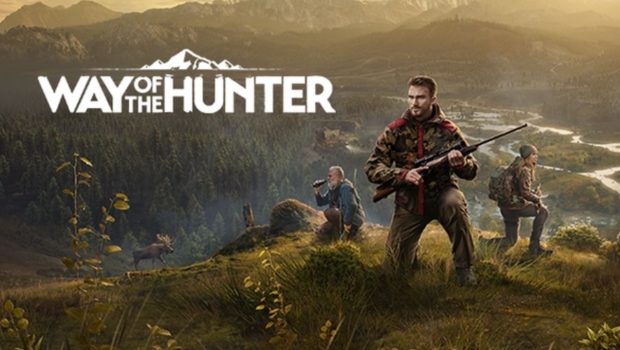 Published on July 20th, 2022 | by Adrian Gunning
Scope Out the Game: New Gameplay Trailer for Way of the Hunter Releases!
As you open the door of your cabin, a beautiful landscape stretches out before you. You can feel the light breeze on your skin, hear the rustling of the leaves, and smell the tree resin. The sun rays are warm, and the chirping of birds echoes around you – it's the perfect day to head out for a hunt. This brand-new gameplay trailer of Way of the Hunter shows-off all kinds of wildlife in picturesque open-world environments for hunting pros and casual observers to explore as they track, stalk and finally face their prey.
Watch the newest trailer on YouTube: https://youtu.be/Q3hOhcX5k3Q
Way of the Hunter is coming to PC, PlayStation 5 and Xbox Series X|S on August 16, 2022.
Take an early shot for once: Pre-Order is open
Pre-Order for Way of the Hunter is available now and lets you choose between two versions. The standard edition goes for an SRP of $59.95 on PC and consoles and the Elite Edition is also available for Pre-Order at an SRP of $77.95. The early hunter catches the discount: If you pre-order the Elite Edition before August 16th, you'll get a 10% discount.
Pre-order here:
PS5:
www.ebgames.com.au/search?q=Way+of+The+Hunter
www.jbhifi.com.au/products/playstation-5-way-of-the-hunter
https://store.playstation.com/en-au/product/EP4389-PPSA05732_00-WAYOFTHEHUNTER00
XBOX:
www.ebgames.com.au/product/xbox-series-x/283356-way-of-the-hunter
www.jbhifi.com.au/products/xbox-series-x-way-of-the-hunter
https://www.xbox.com/en-AU/games/store/way-of-the-hunter/9NCR68J4R20V
Wishlist now:
Steam: https://thqn.net/woth-steam
GOG.com: https://www.gog.com/game/way_of_the_hunter
Epic Game Store: https://thqn.net/woth-egs
Follow Way of the Hunter on social media:
https://facebook.com/WayOfTheHunterGame
https://www.instagram.com/wayofthehunter
https://twitter.com/THQNordic
https://www.youtube.com/THQNordic
https://www.tiktok.com/@thqnordic
About Way of the Hunter
This authentic hunting experience lets you explore and hunt in large open-world environments in the USA and Europe. Discover true-to-life animals in beautiful natural habitats and handle various detailed and highly realistic weapons. Face the challenges of ethical hunting, supported by a compelling story, or simply enjoy hunting the rich environments freely.
Hunt like a pro with features that highlight animal signs, blood splatter analysis, and shot review with the rewindable bullet camera
Dozens of strikingly detailed animal species with realistic behaviour models for a truly immersive hunting experience
Enjoy your perfect hunting adventure among friends in co-op mode
Two vast hunting territories with 55 square miles each
Realistic ballistics and bullet physics simulation
Sophisticated natural animal animations and reactions when sensing the players presence
A compelling story about the struggles of a family hunting business, and the rivalry and friendships that surround it
Complex Trophy system generates unique antlers and horns based on multiple factors like fitness and age