Films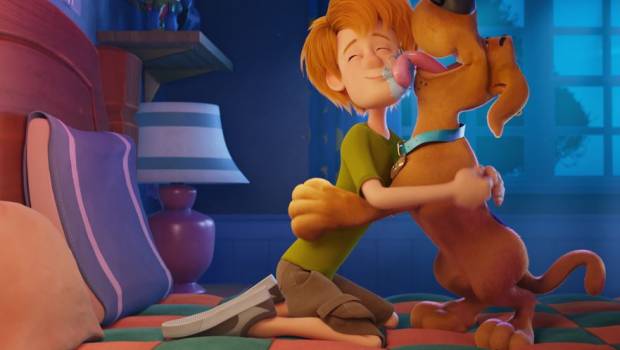 Published on July 1st, 2020 | by Damien Straker
NEW ANIMATED FEATURE-LENGTH SCOOB! FILM TO PREMIERE IN HOMES TODAY
Warner Bros. will make its new animated feature film "SCOOB!" available for both Premium Video On Demand (PVOD) and for premium digital ownership in Australia and New Zealand from today, providing high-quality family entertainment in the home just in time for school holidays.
"We know 'SCOOB!' has been highly anticipated in Australia and New Zealand, so we're pleased we can deliver this action-packed movie for families to experience at home during the school holidays," said Joel Pearlman, CEO of Roadshow Films.
"SCOOB!" will be available to premiere at home for a 48-hour rental via Premium Video On Demand or premium digital ownership beginning on Wednesday, July 1. The title will be available on participating digital platforms.
A fully animated, full-length Scooby-Doo action adventure for the whole family, "SCOOB!" reveals how lifelong friends Scooby and Shaggy first met and how they joined with young detectives Fred, Velma and Daphne to form the famous Mystery Inc.
Now, with hundreds of cases solved and adventures shared, Scooby and the gang face their biggest, most challenging mystery ever: a plot to unleash the ghost dog Cerberus upon the world. As they race to stop this global "dogpocalypse," the gang discovers that Scooby has a secret legacy and an epic destiny greater than anyone imagined. 
"SCOOB!" features an all-star ensemble cast led by Will Forte, two-time Oscar nominee Mark Wahlberg, Jason Isaacs, Gina Rodriguez, Zac Efron, Amanda Seyfried, Kiersey Clemons, Ken Jeong, Tracy Morgan, Simon Cowell, and Frank Welker.
The film was directed by Warner Bros. animation stalwart Tony Cervone, an Annie Award nominee for the feature film "Space Jam," two-time Emmy nominee for his work on "Duck Dodgers" and one of the creators of the popular Scooby-Doo series "Mystery Incorporated." It was produced by Pam Coats and Allison Abbate.  Adam Sztykiel, Charles Roven, Richard Suckle, Jesse Ehrman, Dan Povenmire, and Chris Columbus served as executive producers.
The "SCOOB!" screenplay was by Adam Sztykiel and Jack C. Donaldson & Derek Elliott and Matt Lieberman, story by Matt Lieberman and Eyal Podell & Jonathon E. Stewart, based on characters created by Hanna-Barbera Productions. Cervone's creative team included editors Ryan Folsey and Vanara Taing, and composer Tom Holkenborg.
A presentation of Warner Bros. Pictures and Warner Animation Group, "SCOOB!" is distributed worldwide by Warner Bros. Pictures and by Roadshow Films in Australia and New Zealand.
"Scooby-Doo" and all related indicia are trademarks and copyright of Hanna-Barbera Productions © 2020 Warner Bros. Ent. All Rights Reserved.