Films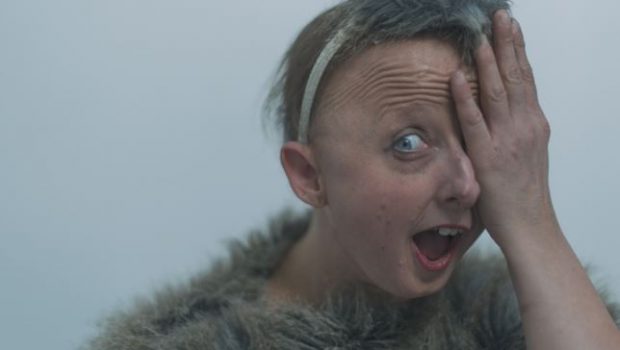 Published on October 10th, 2018 | by Damien Straker
SciFi Film Festival Announces Chris Murray Award Recipient
SCIFI FILM FESTIVAL ANNOUNCES SARAH HOUBOLT AS THE INAUGURAL RECIPIENT OF THE CHRIS MURRAY AWARD
The SciFi Film Festival is proud to announce the establishment of The Chris Murray Award, an honour designed to recognise an industry figure of singular vision whose determination and achievements provide inspiration to those who follow.
The award has been named after the late Chris Murray, a beloved film industry identity who died of cancer in December 2017, aged 45. A passionate advocate of film culture and plain-speaking agitator against mediocrity and the status-quo, Murray is best known as the figurehead of the Popcorn Taxi film collective, and as the editor who oversaw the launch of Empire magazine in Australia.
The inaugural recipient will be actress Sarah Houbolt, star of Luke Sullivan's REFLECTIONS IN THE DUST, which will have its Australian premiere at the SciFi Film Festival on October 20 at 8.30pm. Having competed as a swimmer at the 2000 Sydney Paralympics, Houbolt is now established as an international performer of rare creative impulse and physical dexterity; a sought-after community leader who advocates for practical solutions to accessibility challenges in education, employment and design policies, informed by her unique perspective as a person living with partial sight and a rare condition.
"Sarah's extraordinary performance in Reflections in the Dust is the latest creative triumph for a bold and daring performer who thrives on challenging perceptions of disability," says SciFi Film Festival Program Director Simon Foster.
"There is no more fitting first recipient for an honour that rewards ambition and risk-taking than Sarah. We are thrilled to present this prize to her in person, at the Australian premiere of Reflections in the Dust at the SciFi Film Festival."
"Chris was and remains an inspiration to so many of us in the Australian film sector," says Foster. "It is our hope that by naming this award in his memory, the passion and drive he brought to his life as an advocate of the arts will continue to inspire."
Sarah will be present to accept The Chris Murray Award prior to the Australian premiere screening of Reflections in the Dust on Saturday 20 October at 8.30pm. She will then contribute to a post-screening Q&A with her director, to be moderated by SBS Movies managing editor Fiona Williams. Tickets to the screening, award presentation and Q&A are selling fast and are available at:
https://www.eventcinemas.com.au/Movie/Scifi—Reflections-In-The-Dust#cinemas=15,55,69,9&date=2018-10-20