Games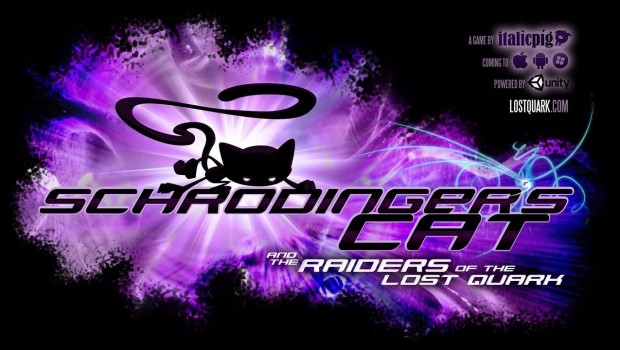 Published on May 13th, 2015 | by admin
Schrödinger's Cat and the Raiders of the Lost Quark out Now for Xbox One and PS4
Wakefield, UK – 13th May 2015 – Award-winning independent publisher Team17 and indie dev Italic Pig are proud to announce that fast-and-furious, action-adventure, platformer-puzzler Schrödinger's Cat and the Raiders of the Lost Quark, is now available for download on Xbox One and PlayStation 4. Featuring "the funniest voice work since Psychonauts" (Hardcore Gamer), the script has been nominated for 3 different writing awards and is brought fantastically to life by A.J. LoCascio, known for his role as Marty McFly in Telltale Games' Back to the Future, who voices each and every character within the game.
Schrödinger's Cat and the Raiders of the Lost Quark is part combat-platformer, part logic-puzzler, part open-world explorer, part character-driven adventure! It's only appropriate that a game starring Schrödinger's Cat can be many things at the same time.
Set in The Particle Zoo, a catastrophic event has caused all enclosures to open and all the primitive particles to escape! What used to be a cheery theme-park style environment is now utter chaos, and not in the mathematical sense of the word. The Zoo is put on lockdown, and the emergency services are called in to sort everything out. Those emergency services? Schrödinger's Cat, of course. Thankfully he's not alone; by collecting and commanding an army of cuddly quarks, Schrödinger's Cat can combine and create a total of 14 unique abilities to solve any problems he may encounter across the gorgeous 30+ levels of quirky gameplay. Reach new heights with the copter, blast your way through with the bomb and craft a handy net to capture those pesky escapees! Schrödinger's Cat and the Raiders of the Lost Quark is now available to download for PS4 via PSN for just £6.99 / $9.99 / 8,99 € and Xbox One via the Xbox Games Store for just £7.19 / $9.99 / 8,99 €. Schrödinger's Cat is also currently available to download for PC/Mac/Linux via Steam.