Interviews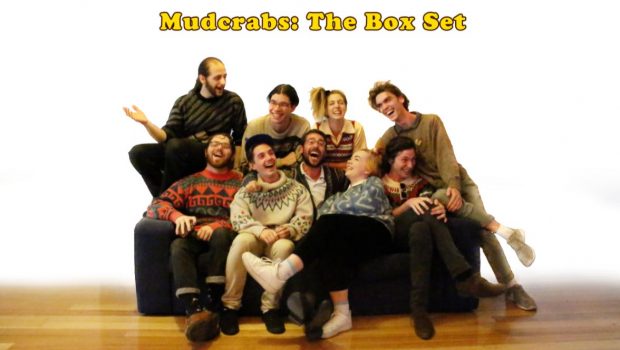 Published on March 22nd, 2017 | by admin
Schaffy Interview (Mudcrabs: The Box Set) … MICF 2017
We catch-up with Schaffy from The Mudcrabs: The Box who are currently performing at The Melbourne International Comedy Festival 2017. So relive the magic of university comedy's golden era with this limited edition Mudcrabs: The Box Set and enjoy this interview with Schaffy!
What drew you to comedy?

I've always enjoyed theatre, and comedy is a super fun way to do theatre.
Tell us about your style of comedy?

I tend towards comedy with an even mix of cheap and high brow gags.
If you're a Game of Thrones fan… how could you turn the disaster of the Red Wedding into a joke?

I'm a-Frey-ed I wouldn't know how. (There's the low brow humour I spoke about)
Describe your show at the Melbourne International Comedy Festival?

Mudcrabs: The Box Set is a jam packed sketch show which is aimed to tickle anyone's funny bone, no matter what their taste in comedy is.
Where did you get your inspirations from?

Lots and lots of people. People who aren't even comedians. But mostly from 'Fry and Laurie'.
What are you most looking forward to performing at MICF this year?

I look forward to being on stage and really connecting to the audience. Audience feedback is something I take a lot of pride in.
Anything to be nervous about?

Not really. We have a very experienced cast. Also, they're funny. That helps.
Lastly, sum up your show in a tweet!

Watching The Box Set is like sex if your whole body was a penis.
Check Mudcrabs: The Box Set out at https://www.comedyfestival.com.au/2017/shows/show-show or worship them on Facebook at https://www.facebook.com/MUComedyRevueBoard