Games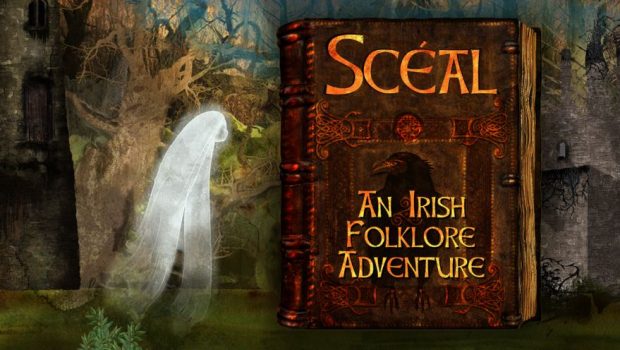 Published on April 20th, 2017 | by admin
Scéal: The Irish Folklore Adventure is Now Available
Joint Custody Studios launches an enhanced version of its interactive picture book adventure based on Irish folklore
Bratislava, Slovakia – April 20th, 2017: Joint Custody Studios today launched an enhanced version of Scéal: An Irish Folklore Adventure.  This interactive, hand-painted picture book adventure is available on Steam for PC / Mac, and for the first time on mobile iOS and Android platforms.
Inspired by supernatural Irish folklore, Scéal ("story" in Irish) casts players into the role of a little girl's lost soul, destined to wander the earth with no memories of her mortality but desperately trying to remember her past. The game takes place in a living, handprinted water colour living story book and is accompanied by a distinctive and hauntingly melodic soundtrack, sung in Gaelic and made in collaboration with renowned Irish folk singers Lorcan Mac Mathuna, Aislinn Duffy and Florence Glen.
The remastered version of Scéal: An Irish Folklore Adventure will see the following upgrades:
Enhanced Visuals
Redesigned World Layout
Upgraded UX and Controls
Increased Optimization
Scéal: An Irish Folklore Adventure is priced at $4.99 / 4.99€ for PC and Mac and $2.99 / 2.99€ on iOS. The Android version (also $2.99 / 2.99€) is set to launch soon after while previous owners of the original version of Scéal will receive the enhanced version for free.