Comics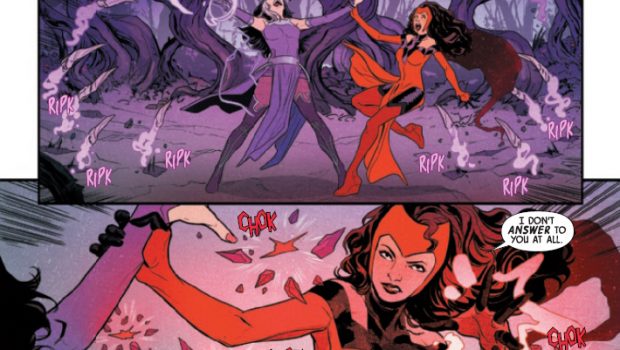 Published on June 25th, 2023 | by Tim Chuma
Scarlet Witch Annual #1 Review (2023)
Summary: Well worth it if you want to see more of the Scarlet Witch and Agatha Harkness together in a story. They seem to be more frenemies in this version of the story.
After hearing that her former student the Scarlet Witch has absorbed an elder god and has sealed the Darkhold into herself, Agatha Harkness decides to pay her a visit at her shop and they end up fighting across dimensions in a blink of an eye. Something big has started and they do not know it yet.
It is good to see the character of Agatha Harkness again after she was such a big part of the Wandvision show on Disney plus but she is a different version of the character here. Also the Darkhold has already been dealt with so it is not the big thing it was in the series and Doctor Strange 2.
Both of the characters work well together and hopefully the new storyline that this comic is a prelude to goes well.
I recommend this one if you are a fan of the Scarlet Witch and Agatha Harkness and read a story where they are the main focus of the story and not one of the Avengers.
Comic details:
Writer: Steve Orlando
Penciler: Carlos Nieto
Cover Artist: Russell Dauterman
Publisher: Marvel
Published: June 21, 2023