Comics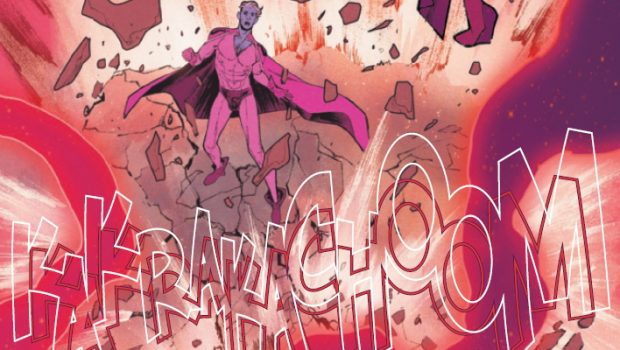 Published on January 8th, 2023 | by Tim Chuma
Scarlet Witch #1 Review (2023)
Summary: If you ever wanted a story where the Scarlet Witch is the main character and not evil, here it is.
The Scarlet Witch has opened a local magic shop with one extra feature "the last door" for those who have nowhere else to turn they will find it and open it if they need her help. Her first such customer just happens through that door with a strange stone on a pendant that resists magic. She agrees to help her and also work out the origin of the stone.
This seems to be a series off on its own after the events of the MCU or other storylines with this character as her brother is alive in this series and she doesn't appear to have turned evil in this one as yet.
It seems like there are going to be other characters coming into and out of this series but it will be mainly a smaller story just following Wanda Maximoff in the shop and the Scarlet Witch if she is helping people. Not every story needs to be the main characters saving the multiverse there are enough of those.
Well worth a look if you are a fan of this character and want to see her have her own series.
Comic details:
Writer: Steve Orlando
Penciler: Sara Pichelli
Cover Artist: Russell Dauterman
Publisher: Marvel
Published: January 04, 2023