Hardware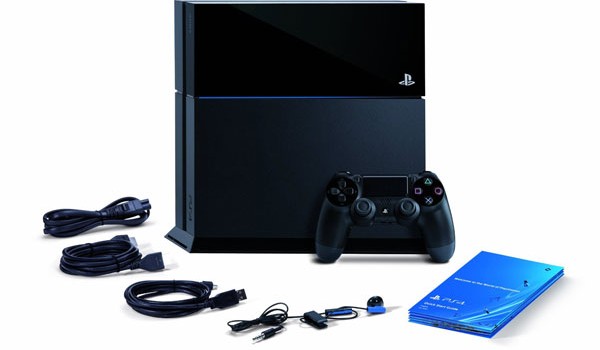 Published on June 13th, 2014 | by admin
SBS ON DEMAND kicks off on PlayStation®4 ahead of the 2014 FIFA World Cup Brazil™
Australia's number one selling1 next-generation system builds on growing entertainment suite
SYDNEY, 13 June, 2014 – Sony Computer Entertainment Australia (SCE. Aust)today announced that SBS ON DEMANDjoins the growing suite of on-demand digital entertainment services available on the PlayStation®4 (PS4™) system. This announcement comes just in time for football fans as the 2014 FIFA World Cup Brazil™ kicks off this week, with SBS as the official Australian broadcaster.
Already available to PlayStation®3 (PS3™) owners in Australia, the addition of SBS ON DEMAND to PS4™, sees an exciting expansion to the suite of entertainment services available on the Australia's leading next-gen platform which already includes Foxtel Play and Quickflix.
Football fans will be pleased to hear that SBS ON DEMAND will bring viewers catch-up on all 64 matches of the 2014 FIFA World Cup Brazil™, allowing fans to watch each match at a time of their choosing. The FIFA World Cup Show on SBS will be hosted daily from Rio de Janeiro, giving football fans everything they need to know from the 2014 FIFA World Cup Brazil™.
"As the official video game console of the 2014 FIFA World Cup, we are really excited about the timely synergy of this collaboration which sees us expand our partnership with SBS ON DEMAND. Now, PS4 owners are able to cheer on Australia while they catch up on all the action from Brazil at a more palatable viewing hour!" said Michael Ephraim, Managing Director, Sony Computer Entertainment Australia. "With the recent launch of PS4 we delivered on our promise to gamers and now these additional entertainment services, such as SBS ON DEMAND, will make sure that PlayStation 4 is a home console that the entire family can continue to enjoy."
"This partnership with Sony Computer Entertainment Australia really builds on our commitment to expand the reach of SBS content to new audiences," said Caroline Bartle, Manager SBS ON DEMAND, SBS. "Australians can already access SBS ON DEMAND via their PS3 and by adding the service to the PS4, our extensive range of quality shows will be accessible in more homes across the country for viewers to watch whenever they want."
SBS ON DEMAND gives viewers free, unlimited access to programs, movies and clips so that they can watch their favourite SBS shows when they want. PS4 owners can now search or browse from thousands of videos and discover documentaries, feature films, food shows and much more.
The 2014 FIFA World Cup Brazil™ is exclusively on SBS from 13 June – 14 July.