Films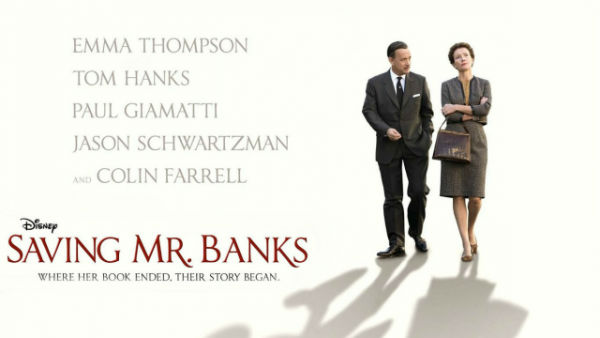 Published on January 7th, 2014 | by Nicki Newton-Plater
Saving Mr. Banks – Film Review
Reviewed by Nicki Newton-Plater on January 6th, 2014
Walt Disney Studios presents a film by John Lee Hancock
Written by Kelly Marcel and Sue Smith
Starring: Emma Thompson, Tom Hanks, Colin Farrell, Ruth Wilson, Paul Giamatti, Jason Schwartzman and B.J. Novak
Running Time: 123 minutes
Rating: PG
Release Date: January 9th, 2014
Saving Mr. Banks is complete and utter joy. This joy doesn't just stem from the fact that it is a beautiful film, but also from the revelation that this film isn't just for Disney fanatics. It is a film for all to enjoy and appreciate.
The year is 1961 and author P. L. Travers (Emma Thompson) has finally given in to the demands of Walt Disney (Tom Hanks) and agreed to travel to Los Angeles to discuss the possibility of making her beloved "Mary Poppins" into a film. Travers has major reservations about Disney's moviemaking style and is not at all convinced that Disney will do her creation justice. While exploring the possibilities, Travers finds herself revisiting her childhood and remembering what "Mary Poppins" is really all about and it is not until Walt Disney realises what Mary Poppins really means to her that the film can really be made.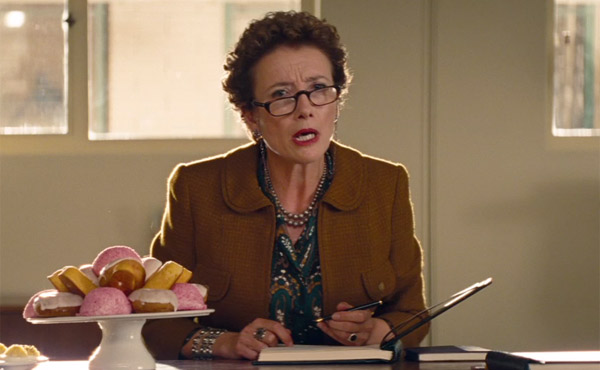 In Saving Mr. Banks Disney has made their best live action film in years. While many were worried that this would be a Disney film about Disney, which means that it could have well turned into primarily a major marketing tool for the empire. Even though there are plenty of Mickey Mouse references in the film, there is a great deal more emotion than one could have ever expected thanks to an impressive screenplay and some truly wonderful performances, especially by Emma Thompson. In the film, P.L. Travers accuses Walt Disney of wanting to give Mary Poppins the Disney treatment and making her twinkle, yet Saving Mr. Banks relies very little on sugar coating when creating a truly wonderful film.
Saving Mr. Banks is truly magical, but not in the traditional Disney fashion. It is a film which has some absolutely incredible and memorable moments, some of which will have you laughing and others which will have you crying. While Saving Mr. Banks is most well known for being the film about the making of Mary Poppins, it is just as much a film about the early life of P.L. Travers. The screenplay, written by Kelly Marcel and Sue Smith does a marvellous job of combining the two and being able to give a comprehensive examination of both. Even though it does take a good half an hour to really kick into gear, the film is both interesting and entertaining. There are some wonderfully uplifting and sweet scenes, such as the beginnings of "Let's Go Fly A Kite" and the Disneyland scene, but also some very sad moments in the flashback scenes. The final scene in the Chinese Theatre is one that stays with you long after the film has finished. The flashback scenes of Travers as a little girl nicknamed Ginty by her dreamer father (Colin Farrell) are impressive not only in emotion, but also in visuals. The Australian countryside is accurately recreated and enables the viewer to feel and smell everything you would if you were actually there.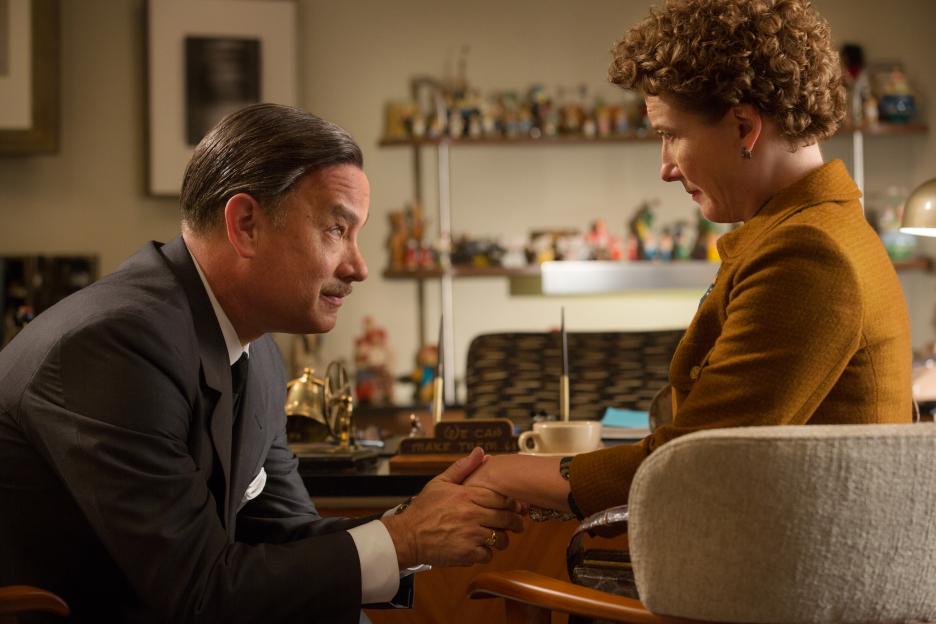 As the film is set in the early 60's, the world of Saving Mr. Banks is very nostalgic. Such locations as the Los Angeles LAX airport, the Beverly Hills Hotel and Disneyland were given adjustments to take them back to the intended time period. The musical score employed is also very suitable to the time period, as is the costume design. The overall feeling of the film reflects a film which would have been made in the 1960's, but at the same time have a sophistication to it that reminds us that this is a modern piece of work. And even though we aren't getting Disney as a whole shoved down our throats, there is still enough Disney references in this film to keep the crazed happy.
Emma Thompson is absolutely exquisite as P.L. Travers. She gives an incredibly powerful performance and shows both the hard and soft sides of her character. We are able to see in her the process of walls being knocked down as a result of exploring the world of Mary Poppins all over again and letting go of grudges and the pains of the past. Her final scene at the premiere is a spectacular piece of acting and has a huge impact on anybody watching it. Tom Hanks, although not a mirror image of Walt Disney in appearance (besides the infamous pencil moustache), is wonderful as Walt Disney. He captures the essence of what the man was like and how much people adored him. It is in the Disneyland scene when the gates to the park open up and Hanks is standing there waving, that it hits you how much you really believe he is Disney as this moment is enough to give you goose bumps. Colin Farrell also gives one of the best performances of his career as Travers Goff. Although he is playing an alcoholic who is down on his luck, he is incredibly likable and we can easily see why his daughter idolises him so much. Ruth Wilson is also very good as Margaret Goff, the fragile and heartbroken mother and wife. Paul Giamatti plays P.L. Travers driver, Ralph and he is a real treat. Every scene he is in is so much fun because of him and often very sentimental.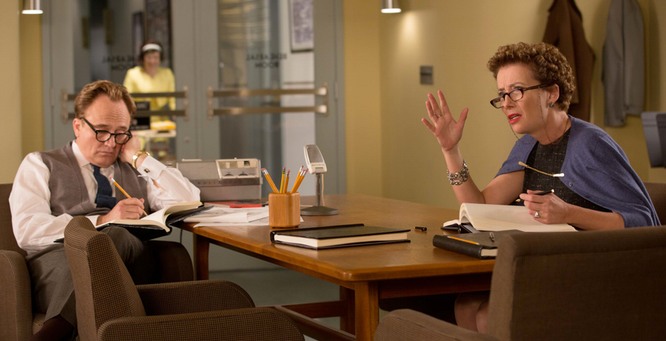 Saving Mr. Banks is a film for everyone, not just the Disney fanatic. It is an absolute pleasure to encounter such a film where you are encouraged to feel a number of emotions and not feel as though you are exhausted as a result. Instead, you feel pure joy at seeing such a cinematic treat.
Summary: It is a film for all to enjoy and appreciate.