Interviews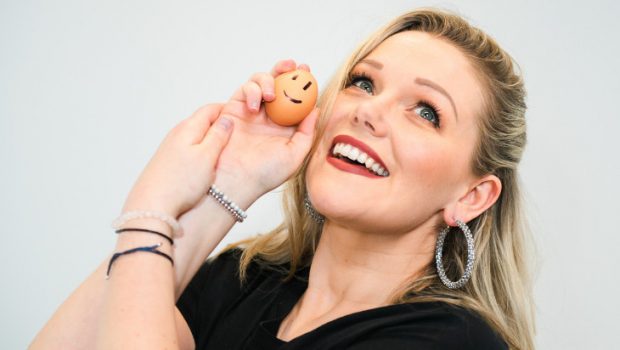 Published on April 1st, 2023 | by Admin
Sarah Maree Cameron Interview (One Womb Please!) #MICF @SarahMareeLife @micomfestival
We catch-up with the delightful Sarah Maree Cameron who is currently performing her show One Womb Please! at the greatest comedy festival in the world, the Melbourne International Comedy Festival
Welcome to Impulse Gamer Sarah Maree, so tell us what are you most excited about MICF this year?

After years of participating doing stand-up spots and improv comedy, I finally get to debut my first solo show! And hopefully run around seeing lots of other shows as mine is on early (6:20pm)
so I'm hoping to see plenty of mates and meet some new ones around the scene.
Tell us about your new show (One Womb Please!), what can we expect and where did your inspirations come from?
This is truly a show for everyone. I wrote it for people who haven't had Cervical Cancer, Endometriosis, or had to go through IVF or surrogacy – in the hope they leave knowing a little bit more. And for those who've had a similar journey for some part, that they find comfort in knowing they're not alone. We all go through some stuff we don't want to at some point; some people talk about it, some don't, and others make an entire comedy show about it.
How do the artists prepare for a show, particularly when there is such a big line up?
I have a pump-up playlist I listen to as I head to all my gigs. I chuck it on rotation but there is one song I make sure to listen to and at the moment it's Beyonce's COZY. It's almost like an affirmation song for me, it really puts me in a great headspace before performing.
And when I get to do a gig with a big name… I just try to calm my nerves by doing breathing exercises. Then I try to remain laser-focused on my material so that the audience get the best version, no matter what. Does it work? Sometimes, and other times I see my heartrate skyrocket on my Apple watch.
What's the most exciting thing about this show and the line-up, how did you bring such a great crew together?
This is a one-woman show from start to finish. Being my first solo show, I didn't know much about putting one on and didn't ask for help when I was writing it. Then I spoke with mates who got a director or a script editor, which is absolutely something I'd love to moving forward. To have an outside eye would be amazing but at the same time, I am really proud of how much of me is in this show.
What's the funniest thing that has ever happened to you?
There was this bit I used to do about the sport luge and I would lay down across a table or a couple of chairs – depending on what the venue had. One time I nearly stacked it on stage while going to lay across the chairs. The crowd lost it, I managed to save myself face-planting on stage and then riffed off of it.
Lastly, name two other comedians or acts that you hope to see at MICF and why?
I ALWAYS watch Comedy Zone. It features comics hand-picked by the festival organisers as the comics to watch, and it delivers every year. Another show I love seeing each year and have had the pleasure of doing a spot in (as they have guest spots each night) is Breast of the Fest. It celebrates fresh and diverse stand-up comedy and much like Comedy Zone, has a well-curated roster of talent each year. If you watch these shows every year you'll be across all the exciting new talent and watch them get bigger and bigger as the years go on.
Sarah Maree Cameron One Womb Please!
Diagnosed with cervical cancer and endometriosis (plus other piping things) Sarah Maree has had to go down the path of IVF and now surrogacy. If you know all about this or nothing at all – this show is for you!
Sarah Maree is an award-winning radio presenter. She came out of the Melbourne lockdowns gigging hard and supporting comics like Claire Hooper, Dave Thornton, Dave O'Neil, Harley Breen, Akmal Saleh, Sami Shah, Adam Rozenbachs and The Stevenson Experience to name a few.
Sarah Maree has toured Australia performing improv comedy shows at Perth's FRINGE WORLD, Adelaide Fringe and Melbourne International Comedy Festival. Now Sarah Maree is ready to go solo and has been focusing on her stand-up comedy and debut show One Womb Please!. She's taken parts of the show to Australia and Canada and is ready to come full term in Melbourne! Sarah Maree is ordering One Womb Please! and an egg on the side.
"Sarah Maree is piss yourself funny. Bring nappies!" Harley Breen
https://www.comedyfestival.com.au/2023/shows/one-womb-please