Events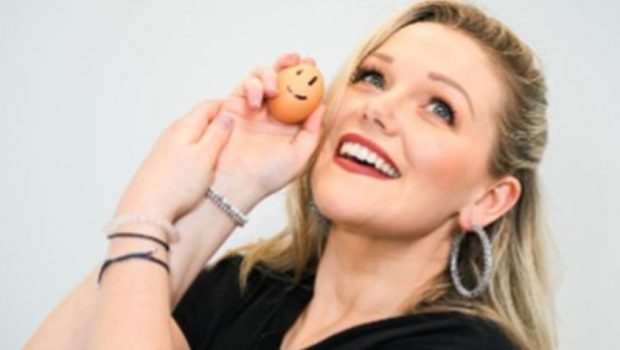 Published on March 23rd, 2023 | by Adrian Gunning
Sarah Maree Cameron Debuts at Melbourne Comedy Festival with "One Womb Please!'
As heard nationally on the Triple M network, Sarah Maree Cameron is debuting her first solo comedy show "One Womb Please!" for the Melbourne International Comedy Festival at Coopers Inn. This is Sarah Maree's story. After being diagnosed with Cervical Cancer and Endometriosis (plus other things to do with her pipes) Sarah Maree travelled down the path of IVF and now surrogacy. This is a show about her journey to motherhood.
Sarah Maree is an award-winning radio presenter and came out of the Melbourne lockdowns gigging hard supporting comics like Claire Hooper, Dave Thornton, Dave O'Neil, Harley Breen, Akmal Saleh, Sami Shah, Adam Rozenbachs and The Stevenson Experience to name a few. She has toured Australia performing improv comedy shows at Perth's Fringe World, Adelaide Fringe and Melbourne International Comedy Festival.
Now Sarah Maree is ready to go solo and has been focusing on her stand-up comedy and debut show "One Womb Please!". She's taken parts of the show to Australia and Canada and is ready to come full term in Melbourne! The comedy festival kicks off in March, which is also Endometriosis Awareness Month, with "One Womb Please!" running for the last two weeks of the festival.
Sarah Maree can be heard on Triple M and has previously worked with Nova FM, Fox FM and K rock in Geelong to name a few. She hosted the Melbourne International Comedy Festival Radio Show, and has done many stints on Summer Breakfast, Summer Drive and used to host her own networked Late-nightshow.
Working as a sports host, Sarah Maree recently worked as a presenter at the Australian Open, is currently working with the WNBL and is about to start her 11th season hosting with Richmond Football Club. "One Womb Please!" promises to be a heartful, hilarious show as Sarah Maree shares her search for a womb, (please!).
"One Womb Please!" runs from 11th April – 23rd April at Coopers Inn. Tickets start from $18 and show runs for 50 minutes. For more information, visit comedyfestival.com.au.