Interviews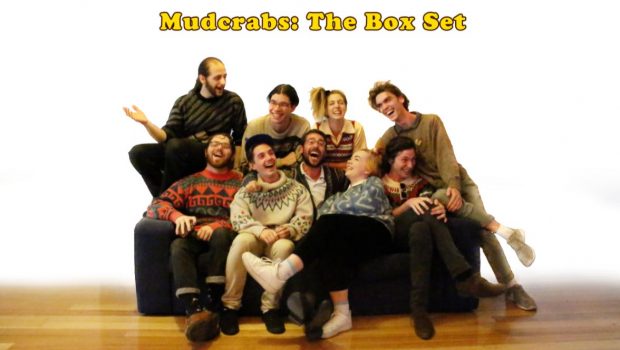 Published on March 22nd, 2017 | by admin
Sandy Interview (Mudcrabs: The Box Set) … MICF 2017
We catch-up with Sandy from The Mudcrabs: The Box who are currently performing at The Melbourne International Comedy Festival 2017. So relive the magic of university comedy's golden era with this limited edition Mudcrabs: The Box Set and enjoy this interview with Sandy!
What drew you to comedy?

It's been my lifelong dream to work in an industry comprised almost entirely of sweaty, socially incompetent men.
Tell us about your style of comedy?

In terms of sketch comedy, I would say my style is character driven and generally pretty shout-y. Pairing inane situations with strange characters usually works.
If you're a Game of Thrones fan… how could you turn the disaster of the Red Wedding into a joke?

Set it in Cairnlea. The Lannisters are now the Deer Park Lions club.
Describe your show at the Melbourne International Comedy Festival?

It's an hour of amazing sketch comedy, with more than a few surprises- you should definitely come see it!!
Where did you get your inspirations from?

All over- TV and movies, literature, and my friends.
What are you most looking forward to performing at MICF this year?

Only in one show- so this one! Mudcrabs: The Box Set.
Anything to be nervous about?

Nothing I've been informed of, but nobody tells me anything.
Lastly, sum up your show in a tweet!

[Gun emoji], [Clock emoji], [Shamrock emoji], [Guitar emoji], [Eggplant emoji], [Magnifying glass emoji], [Cyclist emoji], [French flag emoji], [Laughing crying emoji], [Laughing crying emoji]
Check Mudcrabs: The Box Set out at https://www.comedyfestival.com.au/2017/shows/show-show or worship them on Facebook at https://www.facebook.com/MUComedyRevueBoard