Hardware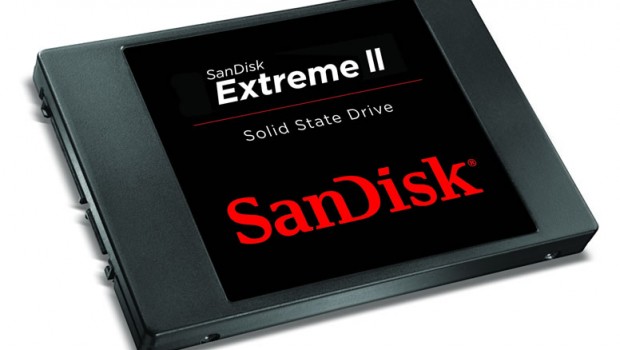 Published on July 16th, 2014 | by Admin
SanDisk Extreme PRO SSD Review
Summary: SanDisk definitely have a winner on their hands with their Extreme PRO SSD thanks to its read and write speeds
SanDisk Extreme PRO SSD
Product: SSD
Company: SanDisk
Product Number: SDSSDXPS-480
Size: 240, 480 (Reviewed) & 960GB
Cost: 240 ($279), 480 ($499) & 960 ($799)
Reviewer: James Wright
SanDisk have just released their latest SSD, the new Extreme PRO SSD that targets gamers and PC enthusiasts who want the best performance from their hard drives. SanDisk boasts speeds of up to 550MB/s (sequential) and 520MB/s (write) that is ideal for not just gaming but also heavy duty multimedia. Another impressive aspect about the drive is that it supports sizes from 240GB to 960GB and also a 10-year limited warranty which is a first in the industry (kudos to SanDisk). It also boasts a unique tiered caching methodology to improve random write performance.
As most operating systems access storage in 4K blocks that conflict with the physical block structure (>1MB), SanDisk have created a work around by incoporating three storage layers that are broken into Volatile cache (DDR DRAM), nCache (non-volatile flash write cache) and Mass Storage (MLC NAND Flash) that assists your operating system in accessing information to and from the drive at lightning speeds by combining these technologies together.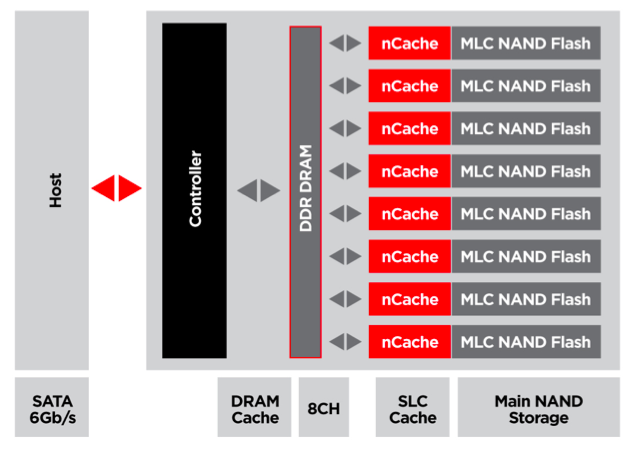 The last pieces of this speedy puzzle is the Marvell 9187 controller, SanDisk MLC NAND and optimised firmware which create the brains for the unit. The SanDisk Extreme PRO SSD also has some decent power consumption but this is slightly dependent on which size drive you purchase. In terms of its design, the SanDisk Extreme PRO SSD is similar to previous SSD units from SanDisk with the main difference being the labelling of the unit. All in all, it's a well designed unit with some great specifications!
Specifications
Interface: SATA 6Gbps
Nominal capacity: 480GB
Formatted capacity: 447.13GiB
Controller: Marvell 88SS9187
Cache: Micron 512MB DDR3-1600
Memory type/amount: 64 x 64Gbit SanDisk 19nm eX2 ABL MLC Toggle (8 x 64GB packages)
Endurance rating: 80TB total host writes
Warranty: Ten years
SanDisk also include a neat applicaiton called the SSD Dashboard that gives you the health of your drive, including the temperature and other settings and tweaks in order to get the best out of this product. Best of all, this application is compatible with other SSD SanDisk drives. The highlight of this tool is the performance aspect that actually monitors the speed of the drive with its performance log that is ideal to see what may be causing a bottleneck in your system configuration. Another handy feature is the tool section that allows you to easily update the firmware and perform a secure erase of the SSD.
Features
SATA 6 Gb/s compliant; Backwards compliant to SATA 3 Gb/s & SATA 1.5 Gb/s
ATA8-ACS v6
NCQ support up to queue depth = 32
Support for TRIM
S.M.A.R.T. feature supported
Advanced Flash Management:

nCache – Non Volatile Write Cache
Dynamic and Static Wear-leveling
Bad Block Management
Background Garbage Collection

Advanced features:

Tiered caching – Volatile and non-volatile cache
Supports multi stream – improves user experience in multitasking systems
Minimal write amplification – increases endurance and performance

Support for Thermal throttling

Performance will be throttled in the event junction temperature of critical components is measured to be exceeding the maximum allowable for the product
Benchmarks
The first benchmark we tested was CrystalDiskMark which is a disk benchmark utility that measures performance for sequential and random reads/writes of various sizes for any storage device. It is useful for comparing the speed of both portable and local storage devices. Our results mirrored the statistics produced by SanDisk with a maximum sequential read of 551 and a sequential write 513.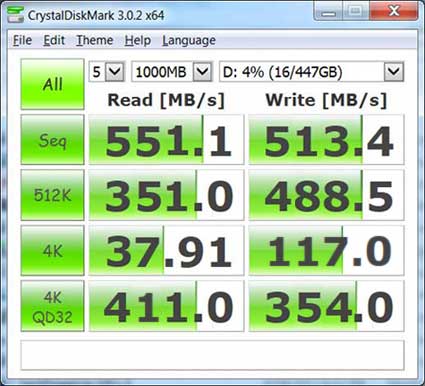 Next up was the ATTO Disk Benchmark application which was designed to be a performance measurement tool. It measures your storage systems performance with various transfer sizes and test lengths for reads and writes. This benchmark produced a top write speed of 527 and a top read speed of 561.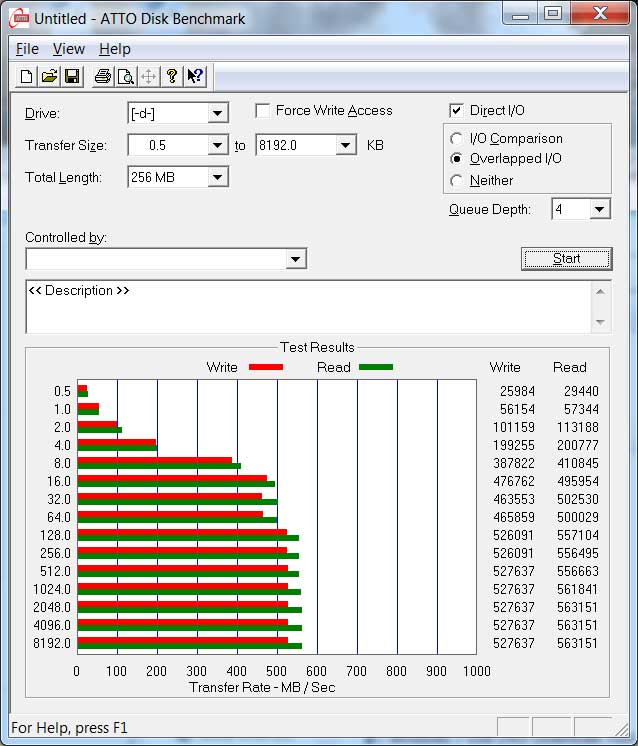 Another benchmarking tool we tested was HD Tune which is a set of tests specially designed to extract all the information about your hard drive. What it reports is the capacity of your unit, its transfer speed, access time, CPU usage, disk temperature and SMART information. The top read speed of the drive via this benchmarking tool was 455 read with a write of 426.
The final benchmark program that we used was AS SSD that is a lightweight, yet useful application designed to help you test the performance of your Solid State Drives using copy and compression tests. These results mirrored CrystalDiskMark with a sequential read of 519.32MB/s and a write of 465.44MB/s.
As you can see from the results, the SanDisk Extreme Pro SSD (480GB) is quite a speedy unit that produced excellent tests for both read and write. It's definitely up there with the best drives at the moment and should be a choice for both gamers and computer enthusiasts.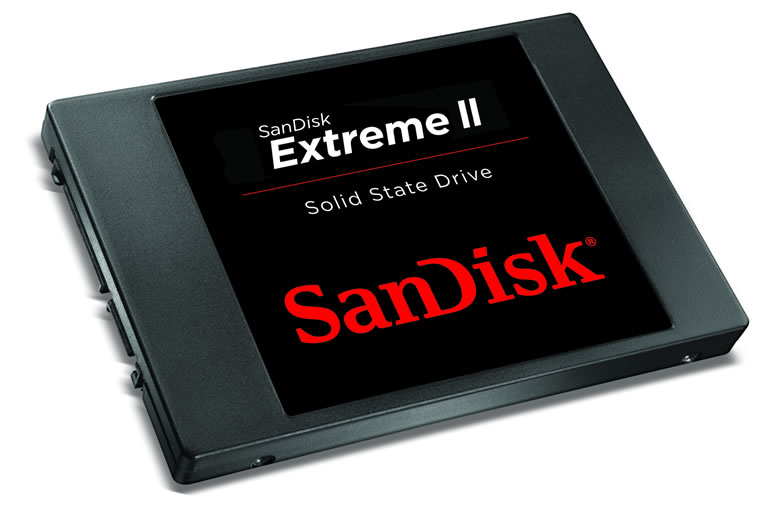 Final Thoughts?
In the end, SanDisk definitely have a winner on their hands with their Extreme PRO SSD thanks to its read and write speeds. The new technology that SanDisk have employed really make this drive stand out from the crowd, especially with its very high read and write speeds. It's also great that SanDisk have released three different units, 240, 480 and 960GB models which give its competitors a run for their money.
Another bonus is the industry leading 10-year warranty that really goes to show that SanDisk mean business with the Extreme PRO SSD and definitely offers users some additional peace of mind. Add in some great power consumption and if you're a gamer, PC enthusiast or user of multimedia then this is a drive you should investigate due to its great results and as a result, we're awarding it our Editor's Choice.
Recommended!