Hardware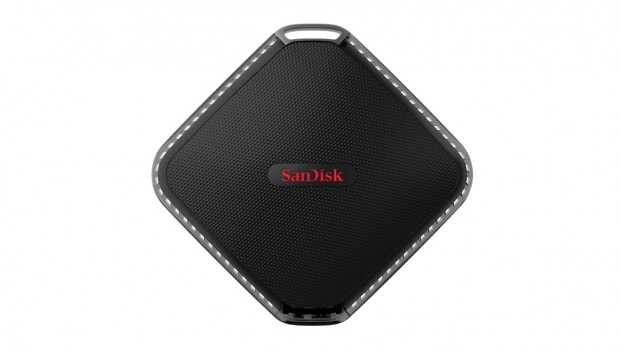 Published on September 17th, 2015 | by admin
SanDisk expands its Mobile Memory Solutions suite with new Wireless Flash Drive
~ The new-age storage device has been designed to meet the growing needs of today's consumers ~
SYDNEY, Australia, September 17, 2015 – SanDisk Corporation (NASDAQ: SNDK), a global leader in flash storage solutions, today expanded its mobile memory solutions suite with the launch of SanDisk Connect™ Wireless Stick, a new wireless mobile flash drive in India. Building on its award-winning SanDisk Connect Wireless family, the reinvented SanDisk Connect Wireless Stick enables easy sharing, transferring and accessing of photos and videos between mobile devices and computers.
With the massive amount of content being generated/ consumed every day, consumers are living in an era with a truly mobile lifestyle. They recognize the need for expandable mobile storage solutions for their devices regardless of operating systems and screen sizes. SanDisk's range of Mobile Memory Solutions facilitates consumers to enjoy the freedom of a mobile lifestyle without barriers on capturing, saving, or sharing content.
According to a recent IDC report1, in today's mobile centric world, consumers are primarily using their devices to capture many of life's moments, and this trend continues to rise. SanDisk has designed an entire line of mobile memory products to cater to the storage needs of such consumers.
"With more and more content being consumed on multiple handheld devices, we realized there is a need to reinvent our category of mobile memory solutions. The new SanDisk Connect Wireless Stick, compatible with iOS and Android, is designed to meet the growing storage needs of today's generation at an affordable price" said George Saad, Country Manager – Australia and New Zealand, SanDisk. "The redesigned SanDisk Connect Wireless Stick is the perfect companion to help people expand storage and wirelessly transfer content on their favorite mobile devices."
SanDisk's mobile memory solutions now consists of a range of offerings by storage type, including: SanDisk Connect Wireless Stick; SanDisk microSD cards; SanDisk iXpand™ Flash Drive; SanDisk Ultra® Dual USB Drive and the new Dual USB Drive
with Type C Connector.
SanDisk Connect™ Wireless Stick – The Flash Drive Reinvented for Your Phone, Tablet and Computer
The redesigned SanDisk Connect Wireless Stick gives consumers even more freedom to save and access photos, videos and other files from their favorite Wi-Fi-enabled devices2. As consumers continue to embrace premium mobile features such as high-quality photo capture and Full HD video, SanDisk's new wireless storage device is designed to meet their quickly growing storage needs, at an affordable price. The availability of up to 128GB of capacity allows users to effectively double their mobile storage for greater flexibility on the go.
The SanDisk Connect Wireless Stick works with smartphones, tablets and computers2, and allows up to three mobile devices to transfer content at a time. The SanDisk Connect Wireless Stick is capable of supporting a single stream for up to 4.5 hours on a single charge3. The SanDisk Connect Wireless Stick features an intuitive SanDisk Connect app, which enables nearly effortless management of content between people's favorite devices4 including, iOS and Android™ devices; tablets; Macs and PCs – all via password-protected Wi-Fi connectivity. The SanDisk Connect Wireless Stick delivers access that empowers users to take control of their content anytime, anywhere.
SanDisk microSD™ Cards – Expand your Android smartphone or tablets memory up to 200GB*
SanDisk microSD cards are ideal for consumers who need an instant memory upgrade that is quick and seamless – with capacities ranging from 4GB to 200GB. Built to perform in extreme conditions, SanDisk microSD cards are water proof, temperature proof, shock proof, X-ray proof and magnet proof5.
At 2015 Mobile World Congress, SanDisk introduced the 200GB SanDisk Ultra® microSDXC™ UHS-I card, Premium Edition, the world's highest capacity microSD card for use in mobile devices. This award-winning microSDXC™ UHS-I card can hold up to 20 hours of Full HD video6 before you even have to think about moving anything to your PC. With its quick transfer speed you can transfer up to 1200 photos7 a minute. SanDisk won three "Best of Show" awards recognizing the innovation and technology behind the new card. Awards were given by AndroidCentral, Ubergizmo and Know Your Mobile, who each recognized only 10 new products at the show.
iXpand Flash Drive – Easily transfer files between iPhones, iPads and computers8
iXpand Flash Drive is the easiest way to transfer photos and videos between your iPhone, iPad, PCs and Mac computers. Quickly free up memory on your iPhone or iPad, and instantly expand storage by up to 128GB. It can automatically copy photos and videos from the camera roll to the drive when connected, play all popular format videos and music files from the drive. And its durable, flexible connector plugs in easily with most iPhone or iPad cases.
SanDisk Ultra Dual USB Drive 3.0- Easily transfer photos & videos between Android™ devices and computers
Quickly and easily transfer your files between OTG-enabled Android smartphones and tablets and PC and Mac computers. Connect the drive to the micro-USB port of your Android device to move up to 64GB of content to the drive. Then transfer files from drive to computer at up to 130MB/s9 with the high-speed USB 3.0 connector. The SanDisk Ultra Dual USB Drive 3.0 makes it easy—and fast—to free up space for photos, videos, songs, and more.
SanDisk's first Dual Flash Drive with USB Type-C Connector
SanDisk's first Dual Flash Drive to include one reversible USB Type-C connector and one USB 3.0 connector, making it painless to transfer content between new-generation devices10, and PC and Mac computers. SanDisk Dual USB Drive delivers up to 32GB of instant storage and helps you to transfer content.