Hardware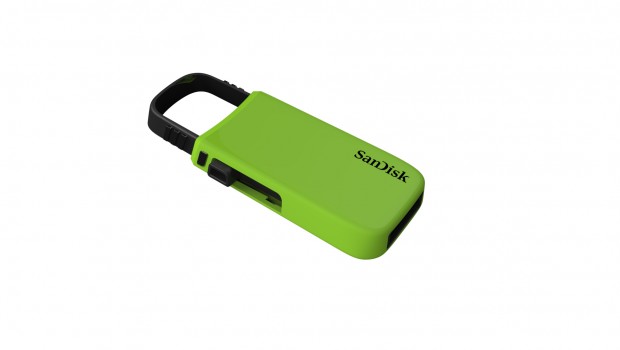 Published on August 5th, 2014 | by admin
SanDisk announces new USB designed for students
The new SanDisk USB flash drive comes with generous capacities, password protection and a smart, fashionable design that makes it difficult to lose
Sydney, Australia, August 5, 2014 – SanDisk Corporation (NASDAQ: SNDK), a global leader in flash storage solutions, today launched a new line of USB flash drives designed as the latest 'must-haves' for students. The SanDisk Cruzer UTM, which has enough capacity to hold homework, photos, music and movies, sports a U-clip for attaching to backpacks, bags and key rings. Available in bright and bold designs, it aims to be both attractive and hard to lose, with all information safely protected by password.
"Students are always looking for smarter ways to store their files, from assignments to music and photos. The SanDisk Cruzer UTM offers a practical yet 'cool' solution designed with mobility in mind, which aims to keep all information safe. With ample space it complements today's busy yet outgoing lifestyle of Australian students and professional users," said George Saad, Country Manager ANZ, SanDisk Corporation.
Catering to USB flash drive users who require a practical and current style, the SanDisk Cruzer UTM sports a smart design. Its name hails from the inclusion of the unique, sturdy U-clip, allowing it to be conveniently attached to a backpack, bag or key ring securely. Measuring 59.4 x 21.8 x 8.4mm, the USB flash drive's range of bright, bold colors and unique design also makes it hard to lose.
SanDisk Cruzer UTM comes in two versions: 16GB and 32GB. This offers ample storage space for homework, music files, small movie clips, pictures and much more. All information is kept safe with password protection using SanDisk SecureAccessTM, which employs a 128-bit AES encryption. It supports Windows Vista®, Windows 7, Windows 8 and Mac OS X v10.6+. Software download is required for use on Mac OS X computers. It requires a USB 2.0 connection interface or higher.
SanDisk Cruzer UTM caters to the active lifestyles of students. The retractable connector stays safely hidden until it needs to be plugged in, protecting it from accidental wear and tear. It has an operating temperature range from 0 to 45oC and can be stored in temperatures ranging from -10 to 70oC, allowing it to be used in extreme conditions across the world. It also comes with a 5-year worldwide warranty.
Pricing and Availability
SanDisk Cruzer UTM is currently available in Australia in 16GB and 32GB capacities exclusively at Officeworks for $13.95 and $25.95 respectively.