Events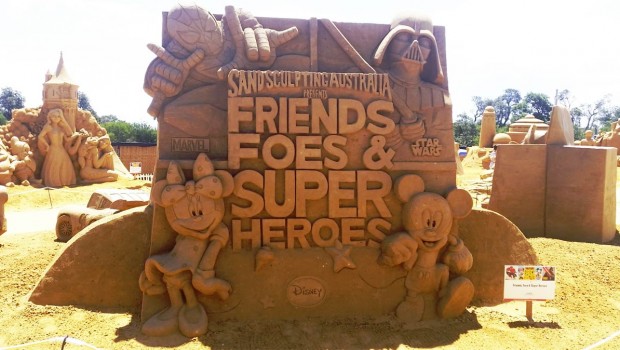 Published on January 8th, 2015 | by admin
Sand Sculpting Australia Friends Foes and Super Heroes 2015 Review
Event: Friends Foes & Super Heroes (Sand Sculpting Australia)
Company: Sandstorm Events
URL: http://www.sandstormevents.com/
Prices: Adult – $13.50, Concession – $11.00*, Child (3-12 years) – $10.00 & Child under 3 – Free
Location: Frankston Waterfront 510N Nepean Highway
As we're well into the school holidays in Victoria, there's a relatively hidden event at the Frankston Waterfront that is hosted by Sand Sculpting Australia and revolves around the wondrous characters of Disney, Pixar, Marvel and Stars Wars. With over 3,500 tonnes of heavy grade sand, a handful of master craftspeople have created some truly awe-inspiring sand sculptures that revolve around some of the greatest animated, comic book and movie characters of all time.
This exhibition commenced on the 26th of December 2014 and runs until the 26th of April 2015 as visitors can personally experience these amazing sand sculptures and to add to these amazing creations, Sand Sculpting Australia have also included some great activities for children that include sand sculpting workshops, sand bottles and an interactive LEGO play zone.
However the star of this exhibition are the sand sculptures themselves that are true works of art as characters like The Avengers, Darth Vader, Merida and Mickey Mouse come to life in sand.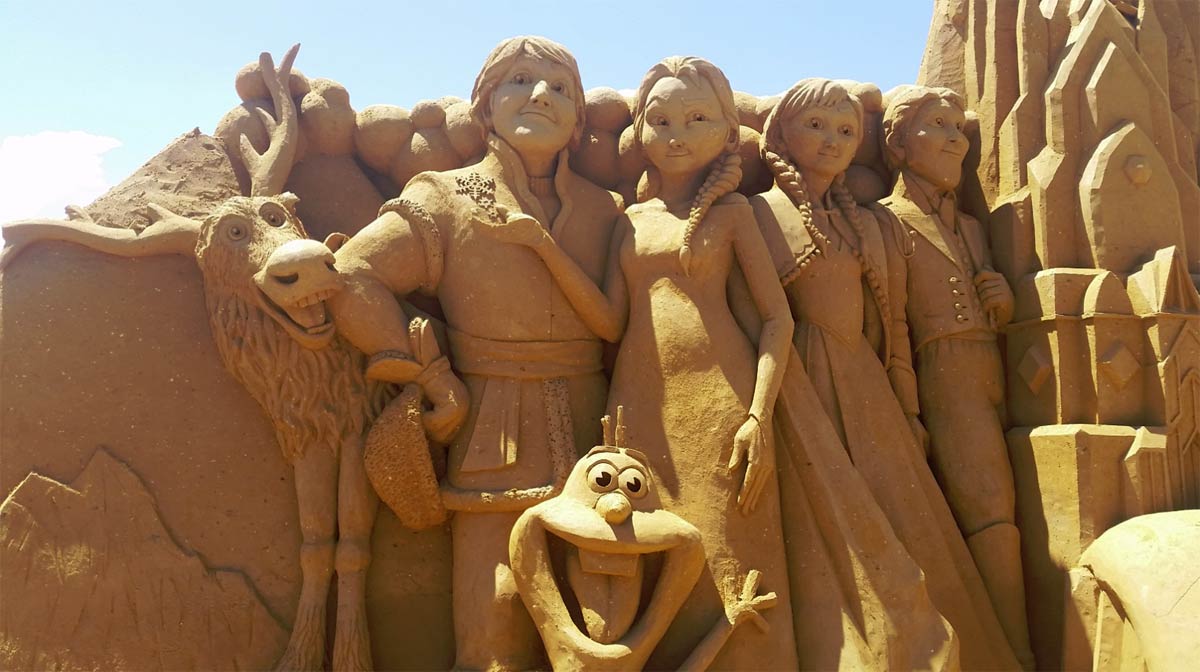 So as you can guess, Friends, Foes & Super Heroes has a truly fitting name with the exhibition split into certain themes that revolve around the animated Disney franchises like Frozen, Snow White to super heroes that include Spider-man, Guardians of the Galaxy plus The Avengers to Star Wars that boasts sculptures such as Yoda, Jabba the Hut and Darth Sidious, also known as Emperor Palpatine.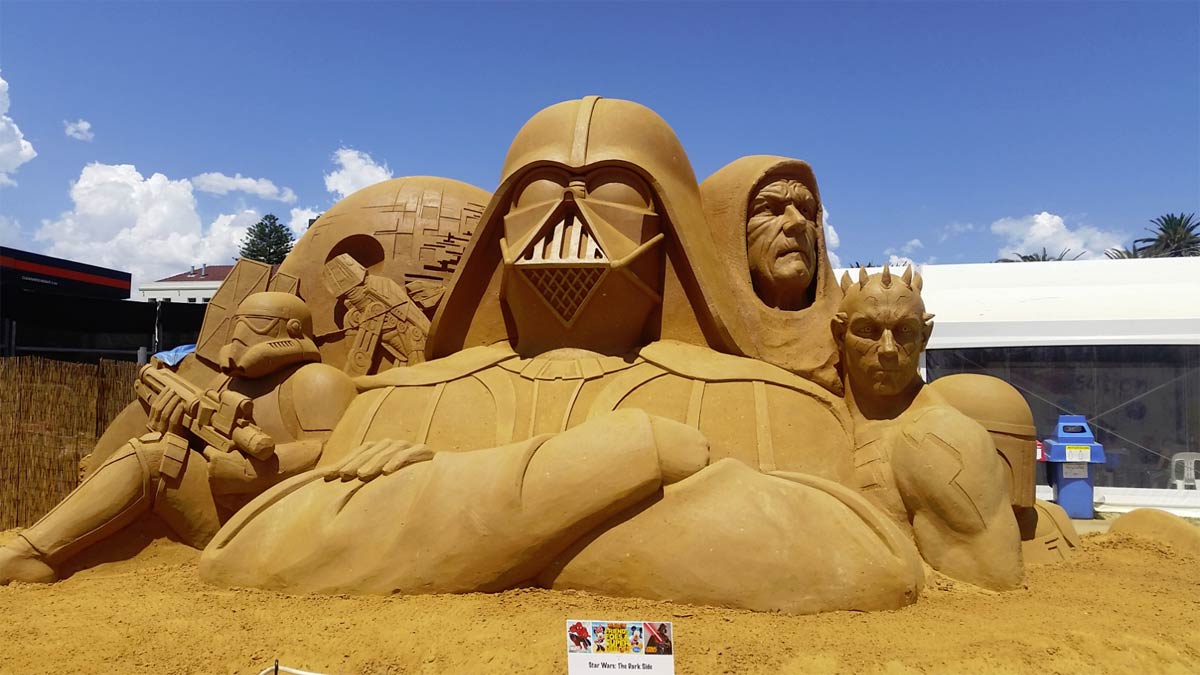 Another interestingly element of Friends, Foes & Super Heroes is how large some of these sculptures are which dwarf visitors such as The Guardians of the Galaxy or Snow White to a spectacular Spider-man model which is almost jumping out of the sand.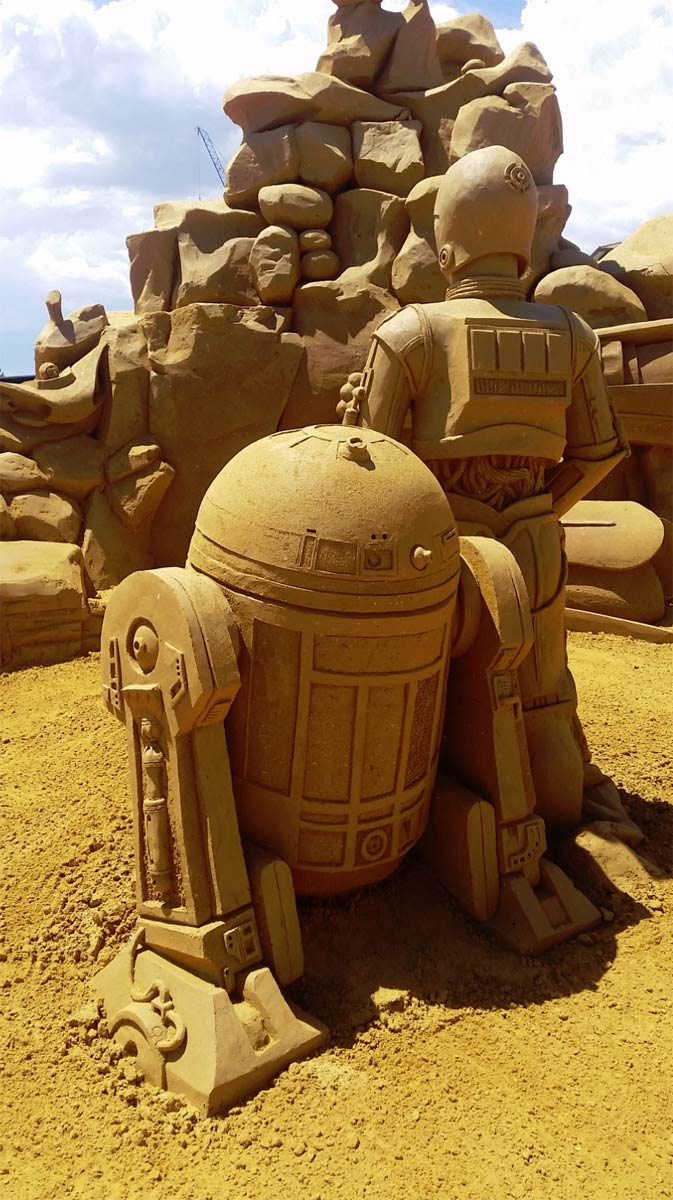 Final Thoughts?
So If you're looking for something fun, informative and with a real wow factor than check out Friends, Foes & Super Heroes as you'll see famous characters like Buzz Lightyear, Luke Skywalker, The Hulk and various Disney princesses in this astonishing exhibition at the Frankston Waterfront.
Recommended and check out these amazing sand sculptures caught on film!