Films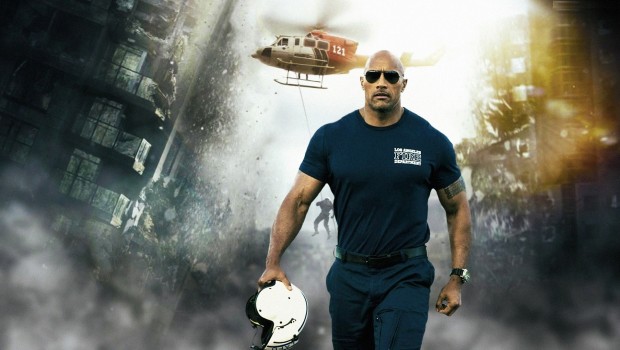 Published on June 3rd, 2015 | by Curtis Mayfield
San Andreas (3D) – Film Review
Reviewed by Curtis Mayfield M-H on May 25th, 2015
Roadshow presents a film by Brad Peyton
Written by Carlton Cuse, Andre Fabrizio and Jeremy Passmore
Produced by Beau Flynn, Hiram Garcia and Tripp Vinson
Starring: Dwayne Johnson, Carla Gugino, Alexandra Daddario, Ioan Gruffudd, Archie Panjabi and Paul Giamatti
Music by Andrew Lockington
Cinematography: Steve Yedlin
Edited by Bob Ducsay
Running Time: 114 minutes
Rating: M
Release Date: May 28th, 2015
Sorry Grand Theft Auto fans, a movie treatment for the video game hasn't arrived just yet. Nope, the San Andreas here has no animated drive bys or fun missions to complete. What we do get is a mammoth disaster movie that has all the crumbling buildings and terrifying destruction we already got from 2012. It seems like every five years or so Hollywood pumps out a natural disaster flick just to keep audiences on edge. But as Paul Giamatti's character in the film says: "We're just about overdue for one". He is of course is talking about the mega-earthquake that cracks open the earth and cracks hero Dwayne Johnson into action. Here, Johnson plays helicopter rescue pilot Ray who has just been served divorce papers from his wife. He also feels like he's losing his daughter to her new stepdad, architect Daniel (Ioan Gruffudd). This family drama ends up paying off in the long run as it makes you somewhat care about what happens to this family during a record breaking earthquake.
Carla Gugino plays Ray's soon to be ex-wife Emma and does her best at playing a damsel in distress. Gugino's role is pretty low key but she does get her chance to be the hero at one point in the movie. After the massive earthquake totally obliterates the Hoover Dam it continues on the San Andreas fault line and entire cities turn to dust. With people screaming and mass destruction happening at every turn it makes you question why audiences, especially American ones, love to watch western civilisation shatter just for fun. It also doesn't help knowing that recent events in Nepal probably weren't too far from what happens on the screen, which makes for a very sore spot indeed. Luckily, Johnson's delivery of corny lines and the satisfied smirk that comes after it keeps you from thinking about the thousands of dead characters.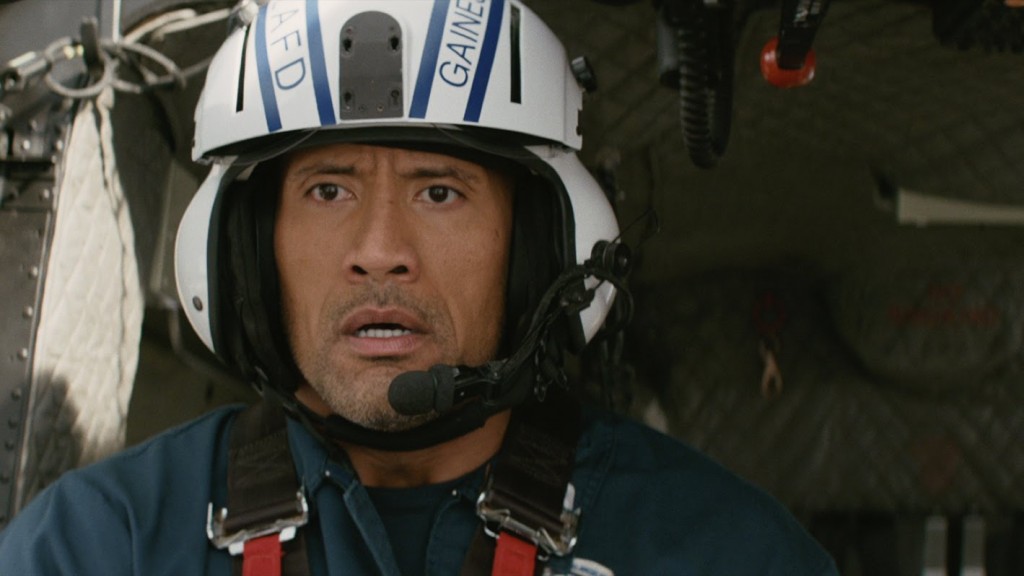 What the story lacks in originality and what saves it from being complete stupidity is the character of Ray and Emma's daughter Blake (Alexandra Daddario). She's kickass when it's needed and is skilled in knowing what to do in a natural disaster thanks to her relationship with her father. Her knowledge and skill set may be a little farfetched but in a movie that's full of over the top heroics and cheesy moments, it's nice to see a blockbuster film that doesn't degrade it's entire female cast to be the screaming, helpless mess Hollywood usually demeans them to be. One scene has Blake showing British brothers Ben (Hugo Johnstone-Burt) and Ollie (Art Parkinson) how to get a phone working in a natural disaster. Unfortunately, another scene has Blake and Ben kissing triumphantly as if they didn't just see hundreds of people die in front of them.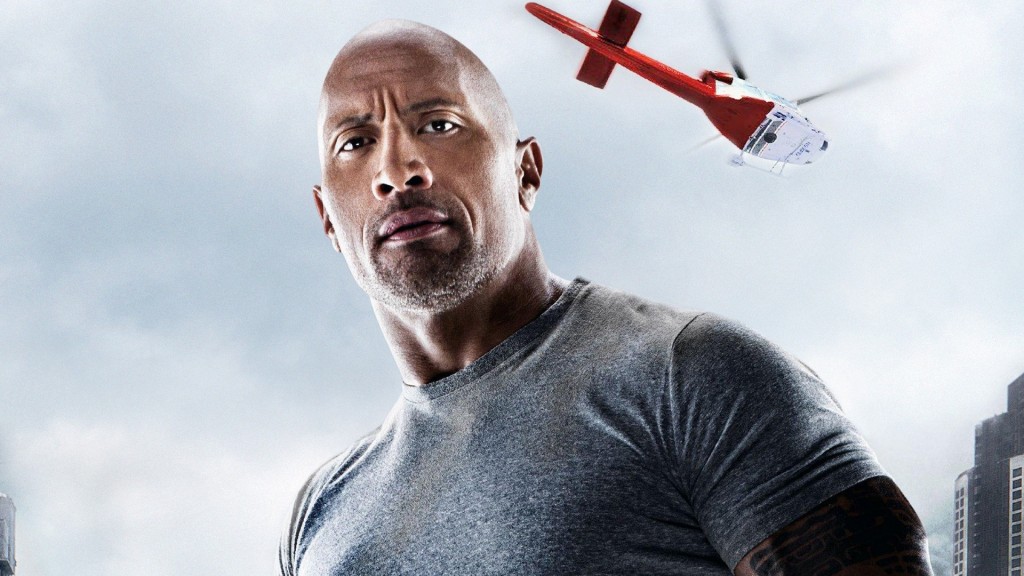 The best performance comes from Paul Giamatti who plays a seismologist (a.k.a. earthquake professor). Giamatti is so good in this role as he doesn't once let it slip that he's the overqualified actor in a publicity-making movie. Director Brad Peyton does his best to make do with a cutter cookie script that will no doubt be the blueprint for the next disaster flick that comes our way. Audiences looking for a decent movie shown in 3D shouldn't hold their breath. As usual wearing the three dimensional glasses does nothing but cost you extra money at the ticket booth. Shoot in both California and Queensland, it's good to see Australian studios providing Hollywood with a backdrop even if it's CGI half the time. Johnson apparently took on training from Australian rescue helicopter pilots to prepare for the movie.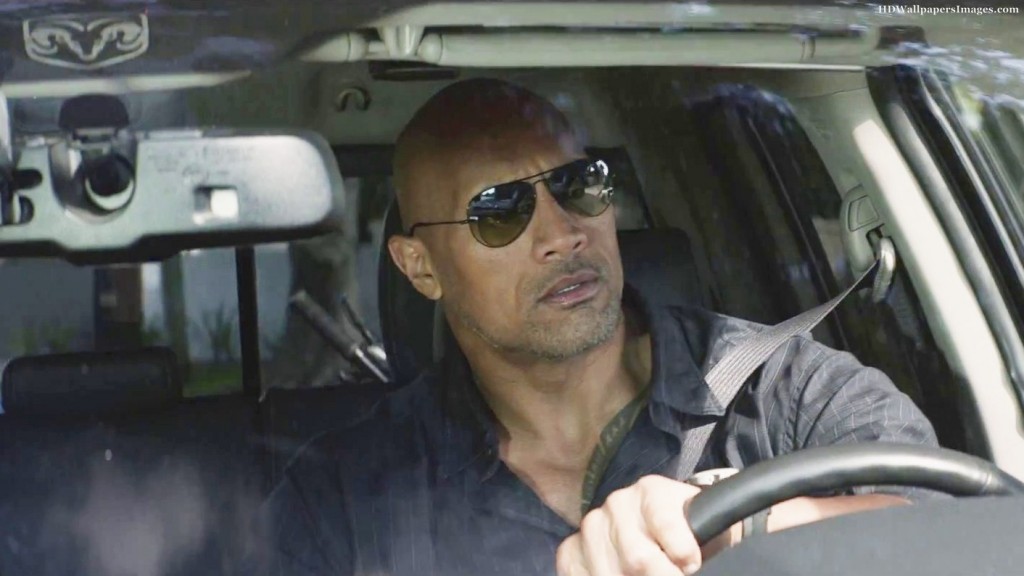 Apart from a little bit of escapism (which sadly does mimic news stories of late), San Andreas is not much more than a seasonal end of the world movie that audiences seem to ask for over and over. There's nothing substantial going on with character or plot but there are some intense scenes of cities collapsing that will make you feel small and vulnerable. The best scene in the film shows Johnson and Gugino attempting to get over a massive tidal wave in a fishing boat. As they race up the side of the wave that looks like it will break at any minute, you can't help but feel like this might be the demise of these characters but of course you hope for something more. This feeling kind of sums up the movie (and the whole franchise of disaster films). You'll go in expecting more from the film but will come out with nothing even close to that.
Summary: San Andreas is not much more than a seasonal end of the world movie that audiences seem to ask for over and over.