Hardware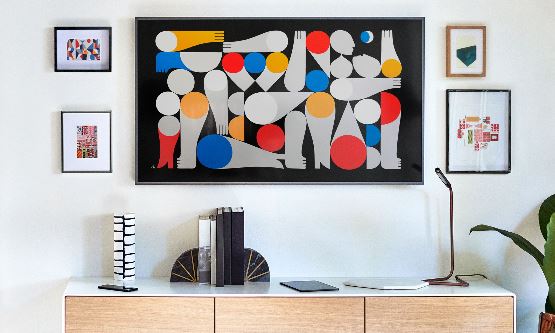 Published on February 9th, 2018 | by admin
Samsung's next TV is a real Frame-changer
Samsung extends its lifestyle TV range with a 43-inch The Frame
SYDNEY, Australia – 9 February, 2018 – Samsung Electronics Australia has today expanded its range of The Frame TVs, with the addition of a 43-inch model to sit alongside its popular 55- and 65-inch offerings.
The new 43-inch panel delivers all the features that saw The Frame awarded 'Best of Innovation' at CES 2017 in Las Vegas[i], before being showcased at the Louvre in Paris.
Ideal for bedrooms or secondary TV display areas, The Frame 43-inch mimics its larger siblings by utilising 'Art Mode' to become an artist's canvas when switched away from TV viewing. Displaying content from a range of custom-designed art pieces or the user's own content, The Frame uses a sensor to adjust on-screen brightness, designed to match the natural light level in a room, and resulting in a look that closely resembles a framed work of art.[1]
"Australia's response to The Frame has been phenomenal and its success is a testament to the value of Samsung's ongoing work to innovate with purpose," said Hass Mahdi, head of product, AV, Samsung Electronics Australia.
"Ideal for the bedroom or kitchen, The Frame 43-inch gives Australians more options as to where in their home they enjoy the seamless partnering of a premium entertainment experience with stunning art and design."
With a selection of over 700 artworks available from Samsung's online Art Store – including contributions from Australian artists Sarrita King and Mulga – and customisable frames available in White, Beige Wood, and Walnut, The Frame 43-inch blends seamlessly into its surroundings.[2]
Whether displaying a timeless work of art or screening the latest Hollywood blockbuster in stunning 4K and HDR, The Frame is a stunning addition to any room in your home, whether that be the living room, kitchen or bedroom.
Pricing and Availability
The Frame 43-inch, 55-inch and 65-inch are available now from Samsung.com.au, Harvey Norman and David Jones.
The Frame:
43-inch: RRP $1,799
55-inch: RRP $2,799
65-inch: RRP $4,199
Customisable frames in White, Beige Wood, and Walnut:
43-inch: $199
55-inch: $299
65-inch: $299