Hardware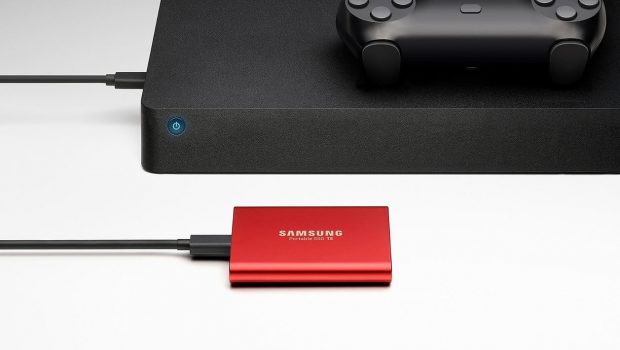 Published on July 4th, 2019 | by James Wright
Samsung T5 SSD Review
Summary: Samsung T5 SSD is a very stylish portable hard drive that offers fast speeds and more importantly, a very small footprint!
While the Samsung T5 SSD has been around for some time now, we got our little reviewers hands on their aesthetically pleasing and "new" metallic red unit which are one of the best portable hard drives available. This SSD series from Samsung also comes in three additional colours that include alluring blue, deep black, rose gold and as mentioned, metallic red with multiple sizes that from 250GB to 2TB.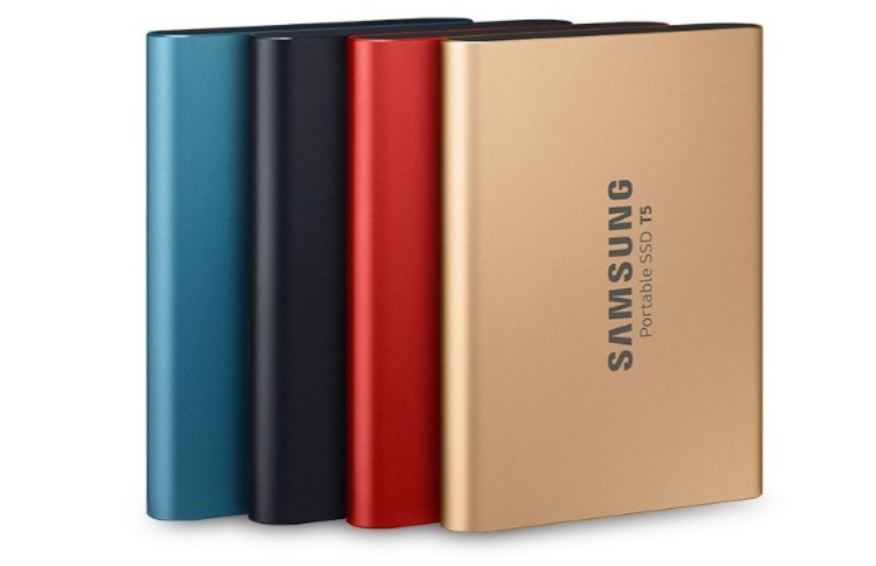 Highlights
Rapidly transfer and backup 4K videos, movies, graphic-intensive games and other massive files
Transfer speeds of up to 540MB/s, that's up to 4.9x faster than external HDDs
Incredibly light and about the size of a credit card, weighing just 51 grams, and only 10.5 mm thick
With no moving parts and a sturdy metal body, handles most drops of up to 2 meters
Optional password protection keeps all personal and private data secure
The Samsung T5 SSD also comes with everything you need to get it up running, including USB cables to connect it to your device(s).
At its core, this is a portable hard drive that supports USB 3.1 generation 2, giving users easy access to storage with speeds of up to 540MB/s. Best of all its physical footprint is quite tiny at 74 x 57.3 x 10.5mm with a weight of just 51 grams that really makes this a portable SSD. Add in a 3-year limited warranty, Samsung's Portable SSD Software plus AES 256-bit Hardware Encryption and you can ensure that your data will remain safe from unwanted eyes.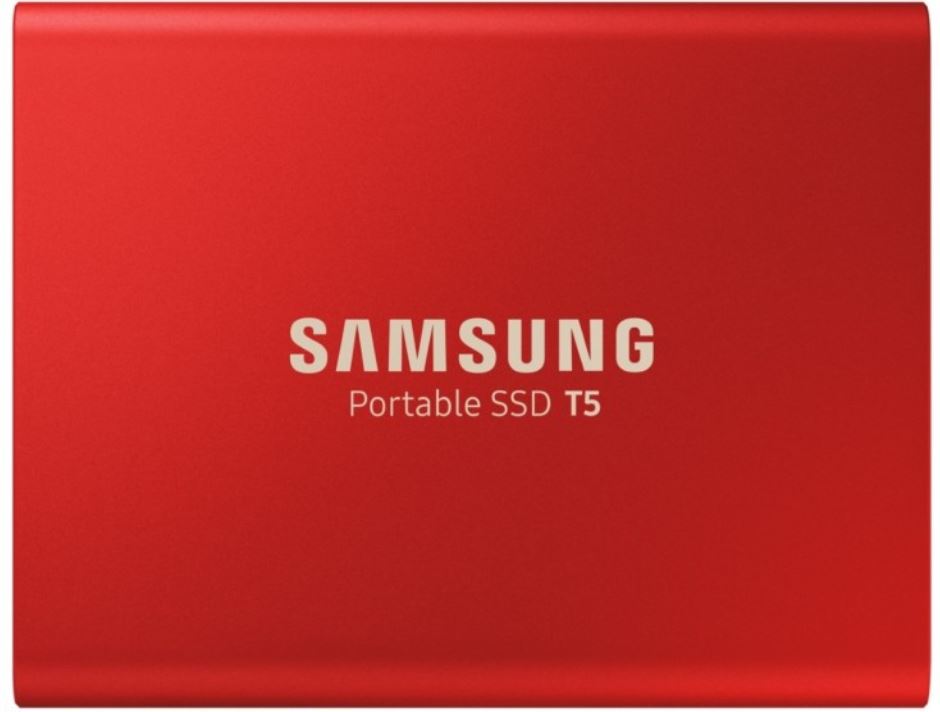 Unlike traditional hard drives which are considerably slower thanks to older disc technology, the Samsung T5 SSD has no moving mechanical parts and it uses the latest 3D V-NAND flash memory architecture to ensure fast read and write speeds. Of course, this is dependent on a number of factors, however for the most part, the T5 is a fast external SSD, especially with USB-C.
Furthermore, the software that is available for the T5 works on both PC and Mac which allows you to monitor the drive, set a password and even check for the latest firmware. An accompanying smartphone app for Android and Apple is also available which increases the scope of this portable hard drive.

Given that the unit supports both USB-A and USB-C, there is a noticeable difference between the two, especially with the faster USB-C format. We used CrystalDiskMark to benchmark the drive with the Samsung T5 SSD scoring strong speeds. The USB-C sequential speeds for read were 559.4MB/s and for write 481.8MB/s that is quite fast for a portable drive. We also tested the unit with AS SSD another popular benchmarking program with the T5 scoring 511MB/s for read and 485MB/s for write.
Final Thoughts?
If you're looking for a stylish yet fast portable SSD, the Samsung T5 SSD ticks all the right boxes and the 250GB model is available from $129. All in all a great product from Samsung with some great value for money when it comes to its features
Pricing and Availability

Samsung Portable SSD T5 in Rose Gold RRP: 500GB – $169.00 / 1 TB – $339.00
Samsung Portable SSD T5 in Metallic Red RRP: 500GB – $169.00 / 1 TB – $339.00
Samsung Portable SSD T5 in Deep Black RRP: 1TB – $339.00 / 2 TB – $629.00
Samsung Portable SSD T5 in Alluring Blue RRP: 250GB – $129 / 500GB – $169