Hardware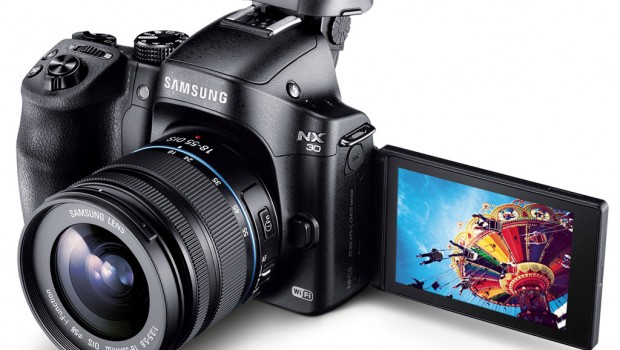 Published on November 23rd, 2014 | by admin
Samsung NX30 Smart Digital Camera Review
Summary: The Samsung NX30 Smart Digital Camera is the perfect camera for those users wanting to get into photography
Samsung NX30 Smart Digital Camera
Product: Digital Camera
CMOS: APS-C CMOS
Brand: Samsung
Megapixels: 20.3
Reviewer: James Wright
This powerful next-gen hybrid autofocus camera from Samsung has been a dubbed a Smart Camera which not only takes the guess work out of taking amazing photos but easily allows the user to share their images with just a few clicks. However the first thing that you notice about the camera is the professional build quality that not only looks but also feels like a Digital-SLR. Samsung definitely have a knack for style and also for usability as you can also attach a flash and tripod.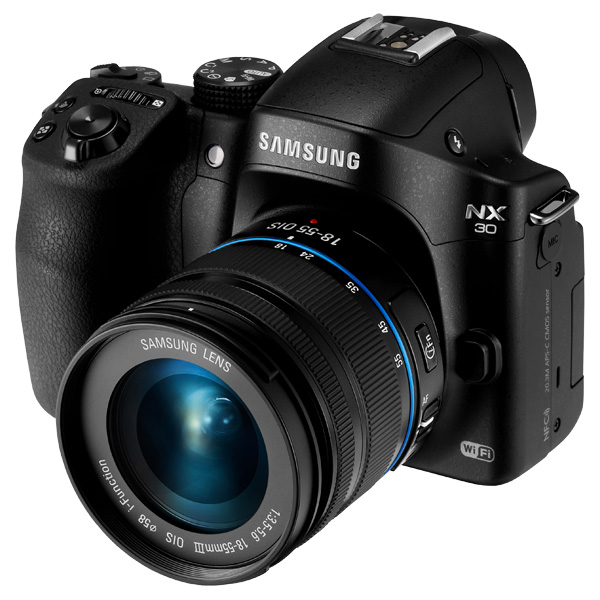 It even boasts a powerful super AMOLED swivel touch display that is a high quality screen which makes viewing a truly flawless experience that is enhanced by its easy to use touch screen menu system. Add in some ergonomic features and when you use this camera, it feels quite natural and best of all, nothing feels in the wrong place except one thing. My only gripe with the camera is the autofocus switch which is basically on the removable lens and can easily be switched to manual focus without knowing. I'm not sure if this was due to the review unit or if all models are like this. However the NX30 is also quite a lightweight camera as well which definitely makes it portable.
Specifications
Camera Type: Smart Camera
Effective Pixel: 20.3 MP
Image Sensor Type: APS-C CMOS
Type: 18-55mm F3.5-5.6 Power Zoom
Main LCD Screen: 76.7mm (3.0-inch) Super AMOLED Swivel and Touch Display
Optical Image Stabilization: Yes
With its high quality lens, the camera boasts a 1/8000 second shutter speed which means the camera is quite capable of taking high speed photos that is idea for sporting events or for those perfect nature shots. Add in the ability of continuous 9 frames per second and more than likely, the NX30 will capture the perfect image in a sporting or racing event. The camera is also powered by the DRIMeIV New Image Engine which means it processes images faster and reduces noise which is where this camera shines. From our sample shots at the bottom of the review, we can definitely concur with this.
In terms of design, Samsung have done an excellent job at setting out the controls on the camera, especially the dials and buttons. Even though the autofocus and manual focus switch is a little loose, when you are in manual mode, the camera does allow for some great control of how your shots will turn out.
The menu system of the NX30 is quite easy to use and it's definitely aimed the beginner market due to the intuitive controls. Thankfully for those more professional photographers, you can switch the camera to a manual mode which allows you to change a variety of settings like aperture and shutter speeds. I also like the zoom feautres of the camera with the included lens.
In terms of the smart menu, the NX30 allows for Action Freeze, Macro, Landscape, Rich Tones, Best Face, Beauty Face, Light Trace, Fireworks, Sunset, Silhouette, Smart Jump Shot, Creative Shot, Multi Exposure, Waterfall and Panorama. This is definitely where the camera shines because it makes taking particular shots a breeze with no messing around complicated manual modes.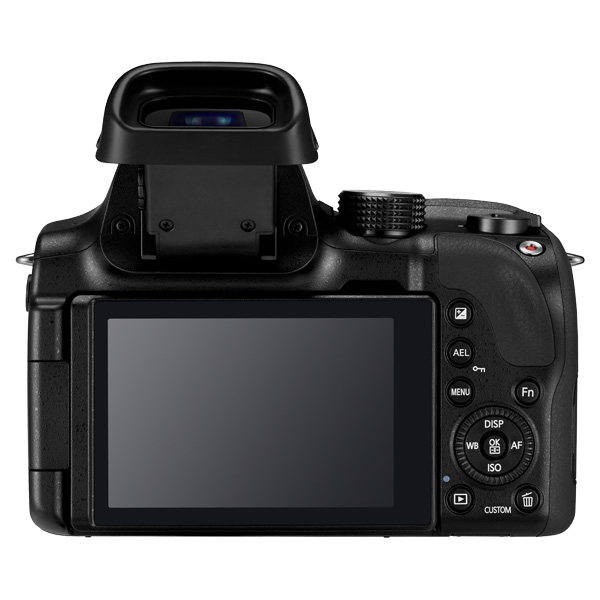 As with most digital cameras, the NX30 is a mirrorless camera which means the user needs to relay on the electronic viewfinder and basically what you see is what you get. I'm not a big fan of electronic viewfinders but surprisingly the NX30 does a reasonable job. Then add in the Super AMOLED Swivel and Touch Display which not only allows you to swivel the display but it boasts some exceptional video quality, even in outdoors when the sun is at its strongest. Although the 3 inch display can also be used as a viewfinder, it does decrease the battery life with this feature. However with that said, I accidentally left the camera on all night and the camera was still fully operational the next day which is quite impressive.
Like the previous Samsung digital camera, the NX30 is capable of Full HD Video Stereo Recording in 1080p which results in exceptionally smooth video captures. For those budding video photographers, you can even connect an external microphone to the camera to improve the audio quality. The only downside of the video is that it does drain the battery more and if you want clearer audio, you do need to connect an external microphone.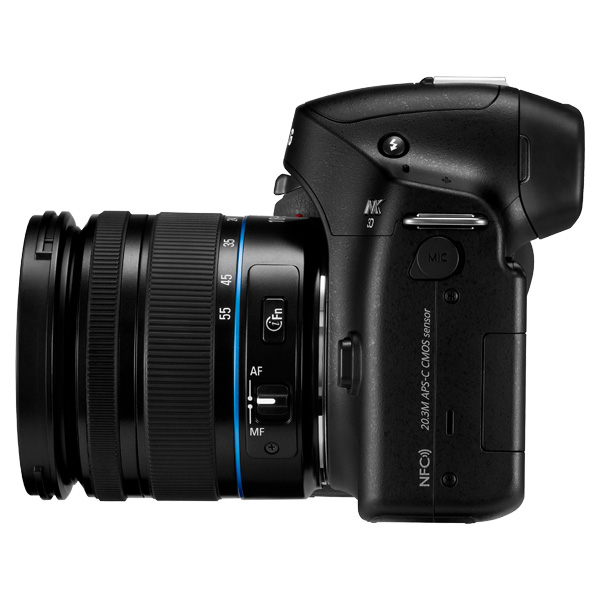 The camera does utilise Samsung Smart Camera technology which is ideal for the "over sharer" or those users who want to be able to easily transfer photos or videos between devices. Firstly the camera boasts WiFi and NFC support to easily share your photos over a wireless network or directly to mobile devices. We tested this on a Samsung Galaxy S5 and this feature worked flawlessly.
This also means you can directly share photos to popular social media sights like Facebook and YouTube with the ability to even add comments. Another nifty feature is that you can even control the NX30 from a smart device via its Remote ViewFinder Pro. So yes, this camera is very smart when it comes to sharing or distributing your photos.
As this is a higher end digital camera (not an D-SLR), it successfully took photos in a variety of different levels of light but in lower levels, some of the photos did suffer from increased noise but compared to similar models, it's definitely on the higher end of the spectrum. The ISO range of the NX30 supports everything between 200 and 25,600 that definitely increases the overall quality of your images. However in auto mode, ISO is limited to 3200.
With that said, the NX30 boasts a resolution of up to 5472×3648 that allows for poster size prints. The shutter speed is also quite fast, especially outside and even inside, the camera does a decent job with lower levels of lighting. However with all digital camera, you do need to tweak the settings to get the best out of the camera.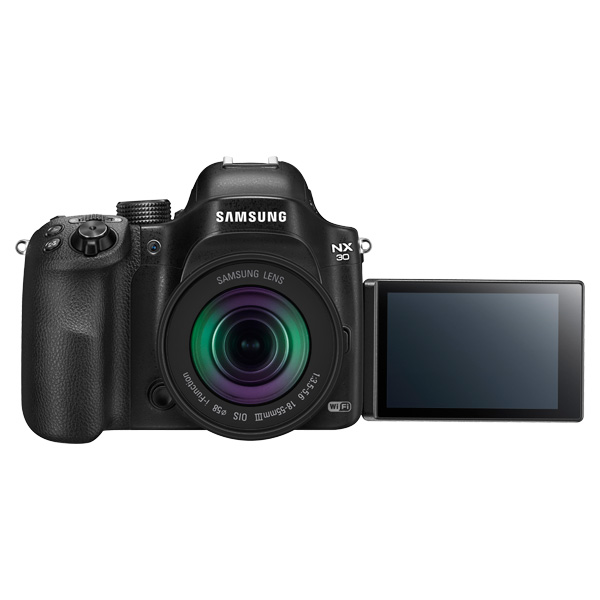 Final Thoughts?
The Samsung NX30 Smart Digital Camera is quite a powerful camera with some awesome sharing capabilities. However the camera does take some amazing photos, especially outdoors where this camera really shines. So if you're looking for a powerful digital camera with all the bells and whistles than I would strongly recommend you check out the Samsung NX30 Smart Digital Camera the next time you visit your local camera store.
The Samsung NX30 RRP is $1,099.00 and Shopping Express sells it for $788.50.
Samsung NX20 Smart Digital Camera Sample Shots