Hardware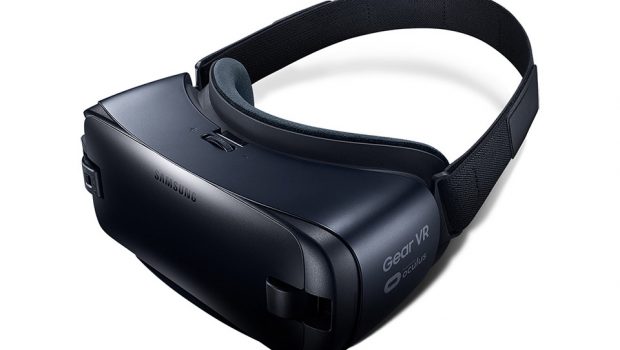 Published on October 9th, 2016 | by Andrew Bistak
Samsung New Gear VR Review (Oct 2016)
Summary: The New Samsung Gear VR improves on its predecessor and proves that portable VR is not only accessible but pure fun!
The new version of Samsung Gear VR (aka Official Samsung Galaxy Gear VR Headset for USB-C & Micro USB) is now available that was also released to coincide with the Galaxy Note 7 which unfortunately has been recalled due to exploding smartphones. Thankfully the New Gear VR is backward compatible with older Samsung devices and we tested this new headset on the Galaxy S7, their latest 'standard' sized smartphone.
So if you don't know by now, the New Gear VR is basically a portable headset that uses existing Samsung devices to recreate virtual worlds while you're wearing it. So if you look up, down, left or right, it's almost like you're in some virtual world thanks to the sensors built into the device that include an accelerometer, gyro and proximity sensors. It's quite an experience and it's quite priceless to see other people using it for the first time.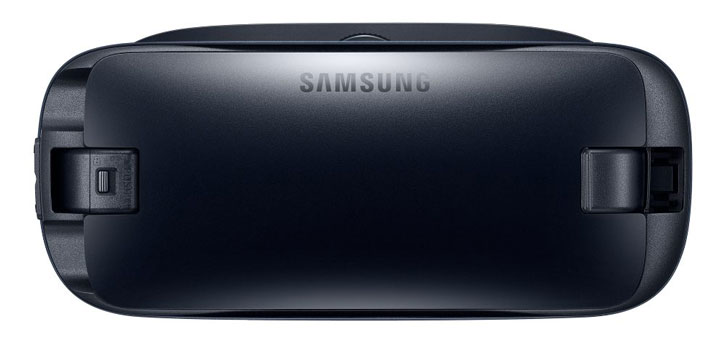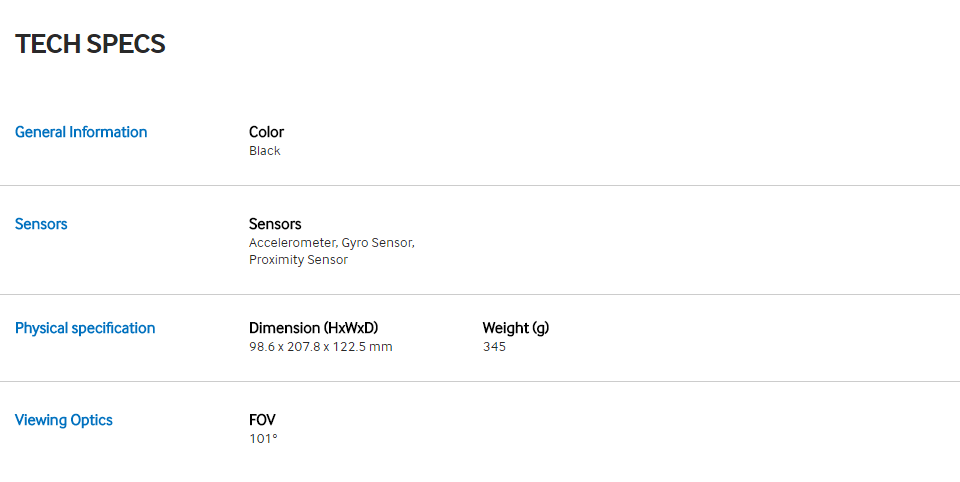 Although this current unit is almost identical to the previous model, Samsung have slightly tweaked this product that includes improved field of view, low light leakage improvements and redesigned controls. This model also has a USB-C adapter but thankfully you can still use the previous Micro USB format for older Samsung devices. In terms of compatibility, the new Gear VR is compatible with the Samsung Galaxy Note 7, S7, S7 Edge, Note 5, S6, S6 Edge and S6 Edge+.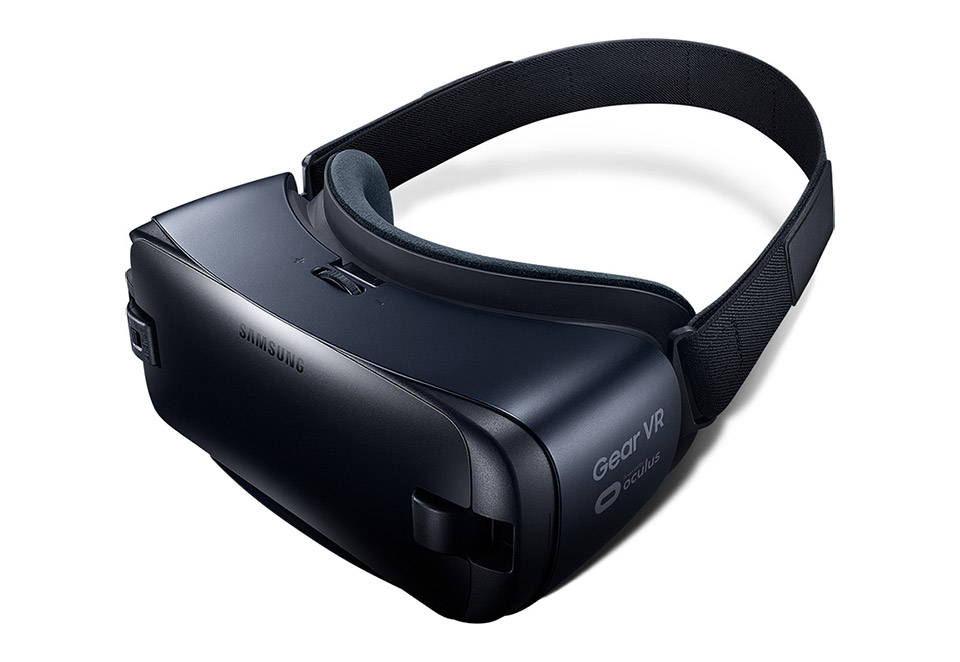 As we have both models now, they do look almost identical when placed side by side (besides the colour) but as mentioned there are  few tweaks and I must admit that this current model is slightly more comfortable, although we had no issues with the previous model in terms of comfort. Overheating was a problem on the previous model but with the New Gear VR, Samsung have added more vents that also helps reduce lens fog. There is also a focus dial to help adjust the screen to your eyes or if you wear glasses.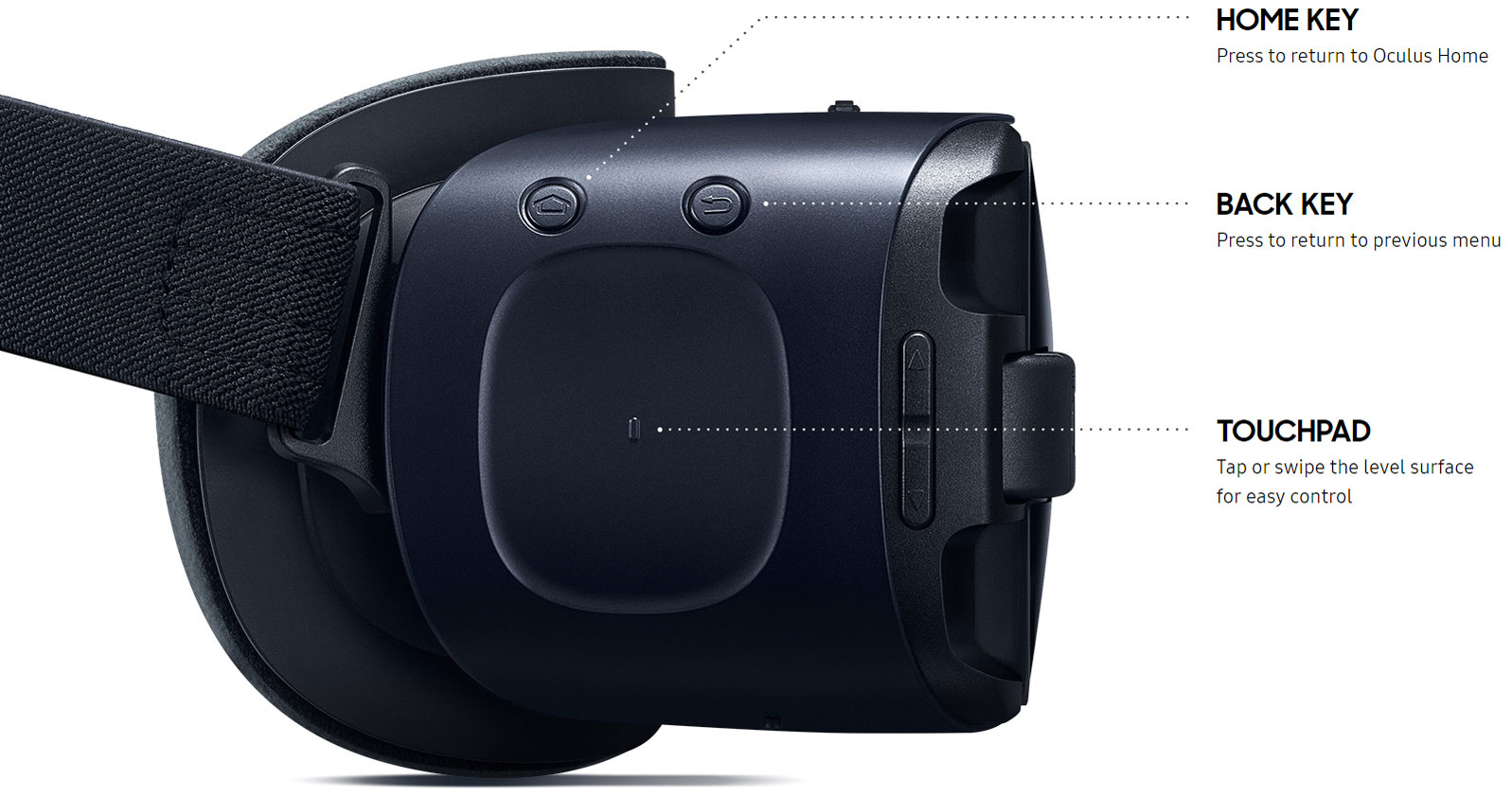 Furthermore, the New Gear VR is slightly larger and heavier that boasts a larger viewing angle of 101 degrees which is a 6 degrees of improvement from the previous model. They have also added a 'Home' button which is positioned near the back button and there is even a larger touch pad for in-VR controls. If you have used the previous unit, it does take some time getting familiar with the new controls but all in all, it is a better experience and it's great that Samsung continue to refine this technology.

Installing your Samsung smart devices is still quite easy and in order to use this product, you do need to install the Gear VR app on your device. Once the straps have been installed onto the headset, you're ready to experience some truly amazing and portable virtual reality which still impresses.
Sure the Oculus Rift, HTC Vive and the upcoming PlayStation VR are far superior in terms of graphical content and head tracking but when it comes to VR on the go and for the masses, the New Gear VR is far superior. To take this product to another level, a Bluetooth controller and headphones really help with the overall immersion factor and wow… what an experience that becomes!
Since we reviewed the previous model (early Jan 2016), the VR library of apps and games has increased considerably so if you passed last time, purchasing the New Gear VR is definitely more enticing and more importantly, the developers have created some truly spectacular titles such as Minecraft VR Edition, Gunjack, Hitman GO VR Edition and slightly older titles like Land's End and Asnhar Wars 2 which are brilliant and offer true immersion.
One thing I like about this VR headset compared to those that connect to your PC is the portable nature of the device and how easy it is to use.  You simply plug your phone into and presto you're ready to play games or experience some other VR experience. Sure some of the games and apps are at times a little gimmicky but as developers become accustomed to the technology, it's really up from here.
Given we used a Galaxy S7 to test the New Gear VR, the quality is considerably better than the previous S6 smartphone as the headset uses your smartphones resolution. The higher the resolution, the more accurate the picture is so while I was playing Gunjack and Land's End, it's like you're in this virtual world because no matter where you look, you always see something and the higher resolution definitely helps in drawing you in.
Minecraft VR

Land's End VR

Gunjack

So besides games, this product allows you to watch movies and even TV series designed for VR like Gone which is pretty damn freaky. There's also some great tech demos that showcase the future of VR, including some very cool shorts such as those from Cirque du Soleil. Other non-gaming highlights include Vrse with a really creepy film called Catatonic that takes place in a mental asylum to Flick VR which allows you to experience some truly stunning 360 degree photos to the Netflix Living Room. Considering it's still early days for VR, I really can't wait to see where this technology takes us because it is the future.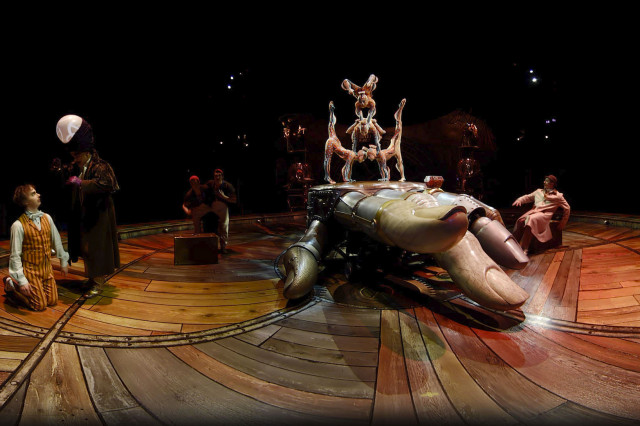 Final Thoughts?
If you're looking to jump onto the portable VR bandwagon, the New Samsung Gear VR (2016) is definitely that device and I can't wait until Samsung have corrected their Note 7 issues because the bigger screen and higher resolution will really make your virtual reality worlds pop out at you. It's also quite affordably priced at under $200AUD (October 2016) and gives you the easiest VR experience to date that can be used by everyone.
The only downside of the Official Samsung Galaxy Gear VR Headset for USB-C & Micro USB is that it only uses Samsung devices and it is quite power hungry which means it will go through your smartphones battery relatively fast. But hey, it's still early days and Samsung have definitely proved that the VR market is not only accessible but quite amazing at that!

For more information or to purchase, please visit http://www.mobilezap.com.au/55252/samsung/galaxy-note-7/cases.htm