Hardware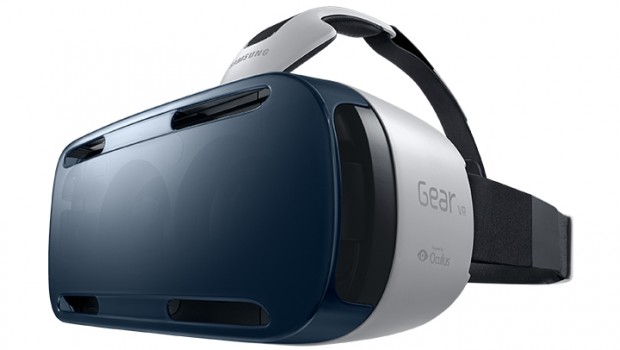 Published on February 20th, 2015 | by admin
Samsung launches Gear VR to the public by creating unique Australian 360 degree film
World-first shark dive film showcases innovative content for new technology
Sydney, Australia – February 20, 2015 – Samsung has launched its Gear VR virtual reality headset to the public in the local market by creating a unique Australian VR film experience that allows users to dive with great white sharks in full 360 degrees.
Conceived and developed by Leo Burnett Sydney, 'The Dive' was created to help bring to life just some of the potential that this innovative new platform holds. It gives users a first hand experience of the sharks' underwater home near Port Lincoln, South Australia – without bars, cages or breathing apparatus.
Working with renowned surf director Taylor Steele, Leo Burnett captured incredible underwater footage of the great whites – including an astounding 360-degree shot of the inside of a shark's mouth, captured when it attempted to eat the camera rig.
Arno Lenior, Chief Marketing Officer, Samsung Electronics Australia, said: "Beyond the technology itself, what really excites us about the Gear VR is that it's enabling completely new kinds of experiences, and putting them directly in the hands of our customers. The potential for this platform is huge – and we wanted to create something that would bring some of that potential to life."
To give online audiences a hint of just how immersive the footage can be, Leo Burnett established a Dive Shop for Samsung in Alice Springs, Central Australia – 1,200 km from the nearest ocean. With the help of director Chris Ireland they invited locals to to experience the shark dive using the Samsung Gear VR. Their reactions were filmed and edited into a short content piece to help demonstrate the power of this pioneering device.
For those wanting to experience the shark dive themselves, the experience is now available in Samsung Experience Stores and will be available for free download via the Oculus App Store shortly.
Andy DiLallo, Chief Creative Officer Leo Burnett Sydney, said: "The Samsung Gear VR delivers a completely new way to experience immersive content using a mobile device – and the agency has pushed hard to create some absolutely awe-inspiring content to showcase it."
"Working with new devices rewires how you think – and we relish the creative and technical challenges of these types of projects. Thinking about how content works when a story plays out all around you requires a different mindset.
"It's not just about being first to do something – it's about finding the magic and the hidden potential within an innovative technology that will make those new experiences feel truly remarkable."