Hardware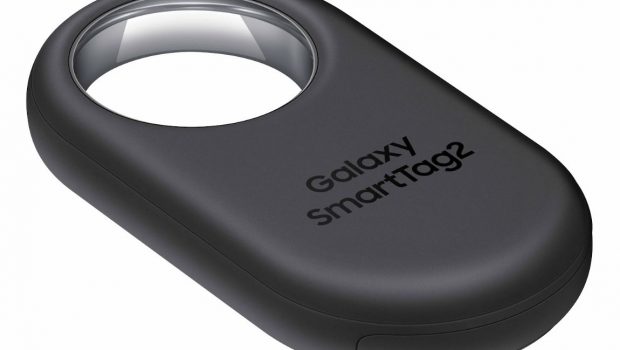 Published on October 5th, 2023 | by Adrian Gunning
Samsung Introduces Galaxy SmartTag2 to Australia
Samsung Electronics Co., Ltd. today announced Galaxy SmartTag2, launching in Australia on October 12. Galaxy SmartTag2 enables new and better ways for Samsung users to keep track of valuables. Upgrades to the design and usability create even more use caes for the device than ever before.
"We are constantly looking at ways to make people's lives more convenient through Samsung Galaxy's innovations," said Jaeyeon Jung, Executive Vice President and Head of SmartThings, Device Platform Center at Samsung Electronics. "With the Galaxy SmartTag2, we set out to make sure Samsung Galaxy users receive assistance in finding their belongings in an easy and intuitive way. With an enhanced finding experience and a longer battery life, Galaxy SmartTag2 will provide users with greater peace of mind for longer and in more situations."
The Galaxy SmartTag2 is available in two colour options, Black and White, for AU$55 as a standalone purchase or as part of a 4-pack for AU$169.
Intuitive Features Make Finding Lost Items Easier Than Ever1
Galaxy SmartTag2's brand-new Lost Mode2 allows users to register their contact information to display a message when the SmartTag2 is scanned. This means a Galaxy SmartTag2 attached to a pet's collar is now a convenient way to ensure the pet owner's phone number is always there, in most places where the pet might wander. Lost Mode works with any Samsung mobile device with NFC reader and web browser.
Galaxy SmartTag2 now provides a Compass View feature, enhancing the user experience by providing arrows to show the direction and distance of the Galaxy SmartTag2 in relation to the user. This mode is available on any UWB-supported Galaxy smartphone, such as the Galaxy S23 Ultra3.
The SmartThings Find app has also been upgraded, with newly registered Galaxy SmartTags now installing a shortcut to the app on the user's smartphone, allowing users to launch SmartThings Find more quickly. Additionally, the app now features a full screen map view and an intuitive interface, making the user experience even more seamless.
Finally, when switching Galaxy smartphones, SmartTag2 now automatically re-syncs to your new Galaxy smartphone using your Samsung account.
New Modes Mean Longer-Lasting Battery4
Users can now enjoy Galaxy SmartTag2 with the brand-new Power Saving Mode, available alongside Normal mode. For users who rely on the Galaxy SmartTag2 to continually track items, Power Saving Mode is the perfect option to extend battery life while ensuring you can keep an eye on your things. Even in Normal Mode, battery life now lasts up to 500 days. With the flexibility to switch between two modes, users can track their valuables – from car keys to bikes – for longer.
Sleek Design Adapts to Even More Conditions and Brings More Use Cases
Galaxy SmartTag2's new compact size and ring-shaped design was created with ease of use in mind. These accessories can also attach to bags and luggage.
Galaxy SmartTag2's durability has also been upgraded with an IP675 rating for water and dust resistance. For pet owners, there's no need to worry about everyday wear and tear on the device from their pet's water bowls or running around outside.
Galaxy SmartTag2 also supports a new pet walking mode, making it easy for users to log walks with their furry friends.
Userscan accessorise and help protect their Galaxy SmartTag2 with an array of cases available from Samsung.com/au from October 12. Starting from AU$29, the Galaxy SmartTag2 cases have been designed in an array of bold colours and for different needs, so no matter how users put their SmartTag2 to use they can have the confidence it will be protected.
Peace of Mind, Repackaged
Galaxy SmartTag2 takes advantage of both Bluetooth Low Energy (BLE) and UWB capabilities, leveraging Augmented Reality (AR) Find technology to visually guide users toward their item using their Samsung Galaxy smartphone camera. In addition, Galaxy SmartTag2 works within maximum Bluetooth range of 120 meters and can control smart home appliances through the SmartThings app.
Availability
The Galaxy SmartTag2 and Galaxy SmartTag2 cases will be available in Australia from October 12 from Samsung.com/au and select retail partners.
Customers who purchase the latest Galaxy S23 FE between October 12 and November 1 will be eligible to receive a bonus 4-pack Galaxy SmartTag2 and battery pack via redemption. Offer available from Samsung.com/au and select retail partners. Terms and conditions apply.
To learn more about Galaxy SmartTag2, please visit: http://www.samsung.com/au/