Hardware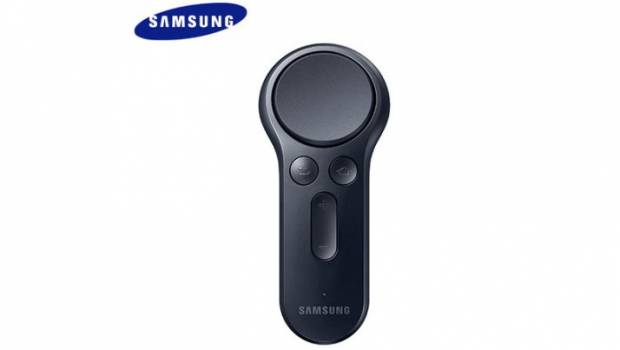 Published on March 2nd, 2018 | by James Wright
Samsung Gear VR Controller Review
Summary: Samsung Gear VR Controller provides this system with a great upgrade in terms of controls!
In the world of VR, I have a considerably amount of time for the Samsung Gear VR and although it is not the best unit available in terms of resolution, it far outperforms the others when it comes to accessibility, particularly in getting the unit running and more importantly, a true wireless experience.
Although you can control the Samsung Gear VR with a gaming controller or the controls on the headset itself, the Samsung Gear VR Controller adds an innovative control system to the mix, including motion controls that takes your virtual reality experience to new heights on this platform.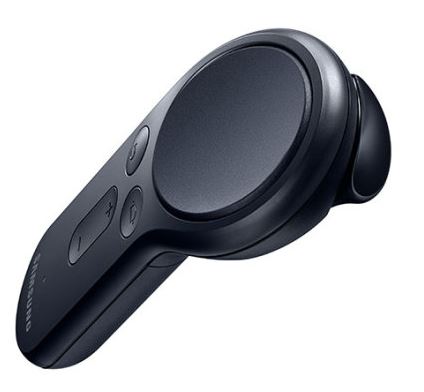 Best of all, the Samsung Gear VR Controller is quite affordably priced at around $81.99AUD (March 2018, Mobile Zap) and is readily available in stores and via the net. If you have seen Google's Daydream View controller, the Gear VR Controller does have parallels to its design, however we found the Samsung unit a far better fit and more natural to use. Given that and for a mobile VR device, the controls work quite well and really help to immerse you into these 'virtual worlds'.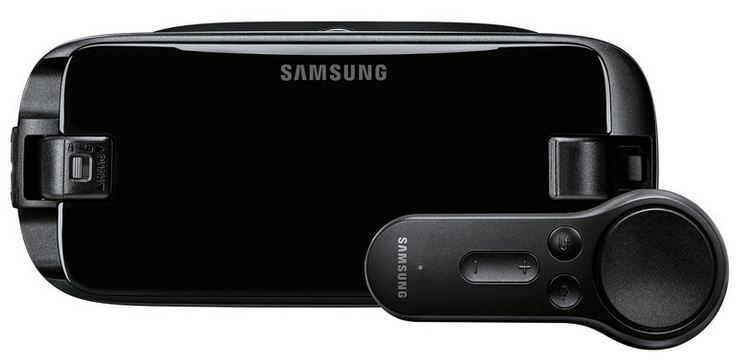 For its layout and on top of the Gear VR, there is a trackpad which allows you to navigate and also serves as a button. Just below that are the Android controls which include back, home and volume plus a trigger button.
Sure it is a minimalist approach but is one that works quite well on this portable VR experience. Furthermore, as the controls are well placed, you should have no issues in mastering its placement within a few sessions of using it.
The installation is similar to other Bluetooth devices and once the two AA batteries have been inserted into the unit, you simply pair the device to your Samsung Galaxy S7 or better. As it doubles as a motion tracker, you do need to calibrate the unit via the Oculus Home app.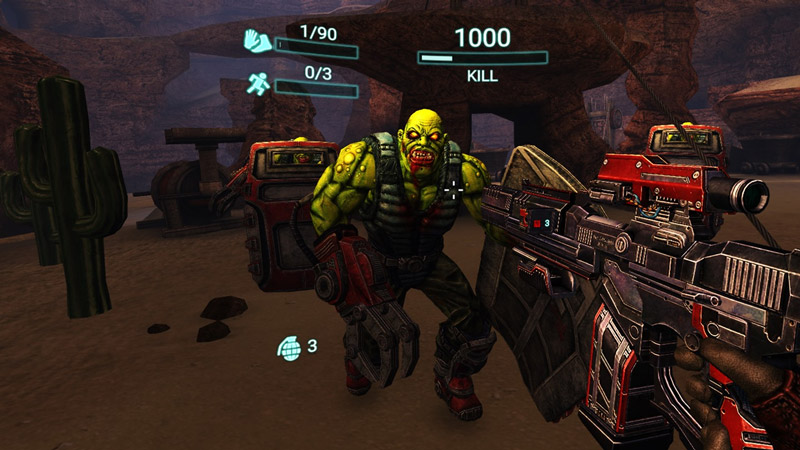 If you do need to re-calibrate the controller, you simply hold the home button. In terms of game support, there are quite a few titles that use this format and as more developers come on board, this will increase. Some titles that work well include Base Blitz, A Night Sky, Drop Dead and Dragon Front.
Besides games, the controller does work with the Oculus Home app which makes navigating this system quite easy, including apps such as Facebook 360. So whether you're loading movies or surfing the net, it's all a far easier experience and I love the virtual keyboard.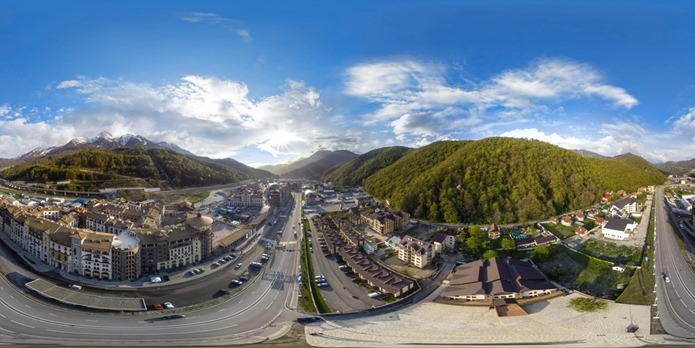 Final Thoughts?
As the controller is from Samsung, I'm really hoping that more developers will adopt this technology because it definitely makes accessing virtual reality a joy, not a chore. All in all a great accessory to the Samsung Gear VR that really takes this experience to a whole new level.
Recommended!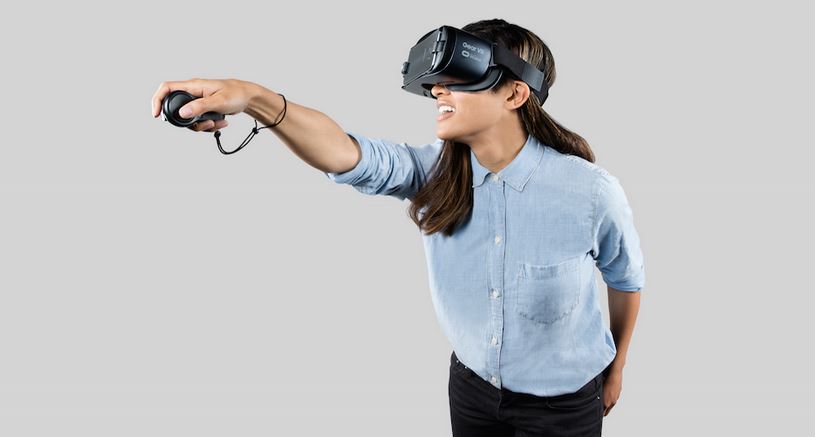 For more information or other Samsung products, check out http://www.mobilezap.com.au/5/samsung.htm
Additional information
Intuitive, ergonomic motion controller increases immersion
A VR interface as beautiful and user-friendly as the Gear VR is one thing, but what about a way to interact? Any controller for a VR headset would need to be light, unobtrusive and uncomplicated – an extension of your hands. The new Motion Controller bundled with the Gear VR is all of these things. A compact, lightweight build combines with satisfyingly tactile buttons and full motion support to create the most immersive VR experience available. Take your gaming, movie viewing or any other VR activity to the next level with the Motion Controller.
Tactile and responsive buttons
The interface on this controller will never break your immersion. Thanks to an intuitive layout and tactile construction – as well as a minimalist design that doesn't contain anything unnecessary – the buttons on this controller won't feel like buttons, but extensions of whatever you're doing while VR gaming.
Full motion support puts you in control
The ideal VR experience is one where you're able to fully imagine yourself in the role of your character – whether you're a medieval knight, pole-position driver or intrepid explorer. That's why this VR controller features full motion support, so if you're playing one of hundreds of compatible games, you can utilise movement for in-game actions and enhance your VR experience.
Lightweight build for absolute comfort
You don't want to be dragging around a heavy, bulky device in your hands while you're lost in a virtual world. This controller is lightweight and compact – you'll barely even notice you're holding anything, leaving you free to marvel at your virtual surroundings.
Designed specifically for Samsung Gear VR
As this controller was created by Samsung specifically for their Gear VR headset, you can be sure of perfect compatibility and a seamless user experience.
Technical specifications
Bluetooth: 4.2
Power supply: 2x AAA batteries
Dimensions: 108.1 x 48.1 x 38.2mm
Weight: 64.3g