Hardware
Published on May 1st, 2016 | by James Wright
Samsung Galaxy S7 Review
Summary: The Samsung Galaxy S7 is another "almost" perfect smartphone from this company that comes with a wealth of features plus an amazing camera!
The Galaxy series of mobile phones from Samsung just keep getting better and better. Their latest release is the Samsung Galaxy S7 (reviewed) and Edge with the company taking note of some of the criticisms of their previous phones and improving on its design and features. Given that, the Galaxy S7 is no exception to the rule and is one of the best smartphones to date, particularly from Samsung with its metallic waterproof case, powerful CPU and amazing camera that successfully captures in low light. Considering that some digital SLR's have difficulty capturing in low levels of light, the camera on the Galaxy S7 does a remarkable job.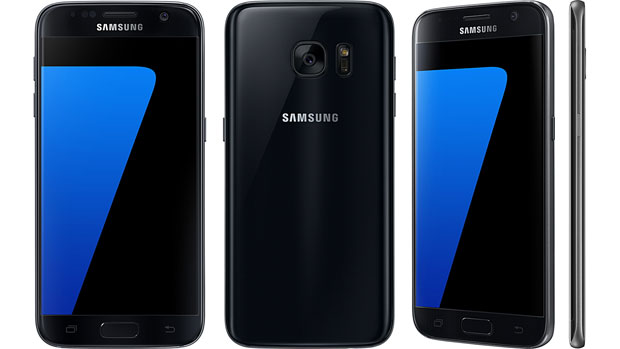 Upon opening the packaging of the Samsung Galaxy S7, the first thing that you will notice about this smartphone is its high-end design and stylish case. The inclusion of the metallic case really makes the product standout and it feels quite good in your hands, particularly with its beveled and rounded edges. One slight drawback of the design is the metallic case of the Galaxy S7 which can become a little grimy from finger prints but once again this is a similar theme to all smartphones that employ metal cases but on that note, it is easier to clean as well. Nonetheless, it's a great piece of technology that really makes us excited as to what the future holds for us with smartphones!
It also boasts a crystal clear 5.1″ display with exceptional clarity and amazing colours that almost leap out of the screen at you. The screen of the Galaxy S7 is a Quad-HD touch screen with a resolution of 2560×1440 and 577ppi pixel count that once again lends itself well to images, text, movies and of course gaming, including Virtual Reality which we will get to a little later. The screen is also protected by Gorilla Glass 4 protective glass that is one of the toughest on the market but even so, I would still recommend a glass screen protector and of course, a case given the price of the phone or the lengthy 24-month phone contract.
Another highlight of the Galaxy S7 is that it even has an ambient light sensor that allows for a personalised automatic brightness control that changes the brightness of the screen in different lighting. This is a great feature, especially for rooms that may have low light levels as you don't have to manually adjust the brightness because the phone will choose the best setting. Sure, you do need to adjust at different times but overall, the ambient light sensor works well. It also has an "always on" feature that displays the date (e.g. Thu, 28 Apr), battery life in percentage and time, including missed calls and SMS with this feature having no impact on the battery life.
Although the phone can be purchased outright for $1,148AUD (April 2016), there are a variety of plans available that may make it more affordable or attractive for that matter. In terms of attraction, this smartphone comes in four colours that include gold, silver, white and back with our review unit being the gold edition. Sure, it's only aesthetic but it does allow the user to choose a phone that matches their personality or fashion style.
So let's have a look at the phone itself! On the front of the phone is the front facing camera and the home button which is serves as finger print reader with the right side having the power button and on the left are the two volume buttons. Although the appearance is similar to the Galaxy S6, the S7 is like the deluxe enhanced version. Compared to the S6, the Galaxy S7 is slightly smaller and measures in at 142.4 x 69.6 x 7.9mm but is a little heavier at 152 grams because of the battery.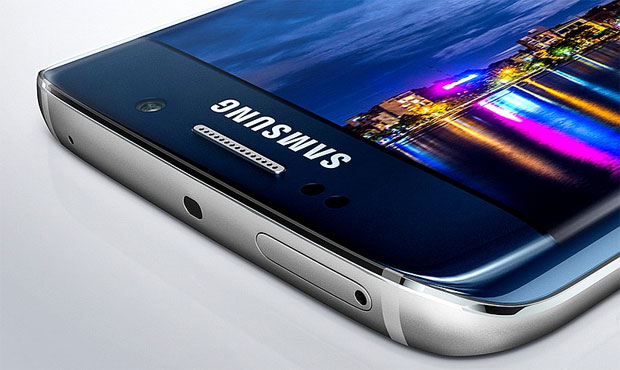 As mentioned, the Galaxy S7 boasts a water resistance rating of IP68 that allows the phone to be submerged in water of up to 1.5 metres for 30 minutes. This was another feature missing from the Galaxy S6 and it's great that Samsung have removed the flimsy charging port cover from the S5 to help with waterproofing as now it's just accessible all the time. One thing that we did notice with the Galaxy S7 is that because the bezel is so small around the screen and depending on how you hold the phone, we found that at times we were accidentally touching the touch-screen with our palms. However as we're strong believers on protective cases, an external case does solve this issue if you're having problems with the smaller bezel around the screen.
On the bottom of the Galaxy S7 is the headphone adapter, charging port and speaker with the top left for your SIM Card and additional memory card. On the back of the phone is the camera and LED flash plus heart. Furthermore, it should be noted that the camera on this particularly Galaxy model doesn't protrude like the S6 as well, even though there is a slight bezel around it for additional protection. All in all, it's a well-designed phone that is easy to hold, access and use religiously on a daily basis.
The Galaxy S7 comes with 32GB of storage and interesting enough, there is only a 32GB model available. However Samsung have returned the option of adding a microSD slot that was absent with the Galaxy S6. To access the microSD port, you need to open the tray where your nanoSIM is placed so in our books, the 32GB internal storage is quite ample when paired with a microSD card with up to 200GB.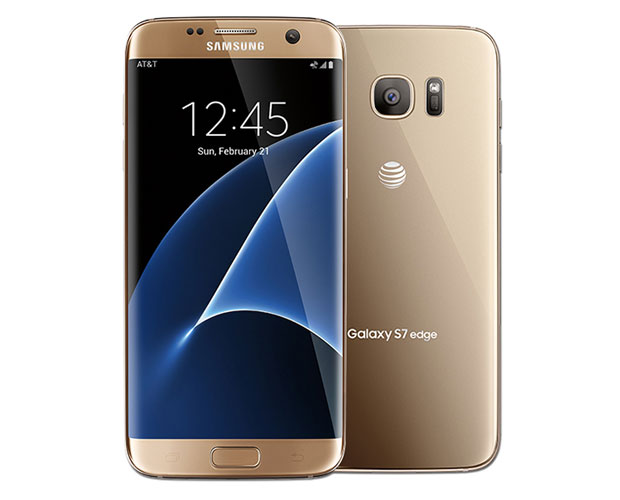 The battery of the Galaxy S7 is 3,000mAh (2,550mAh on the S6) and although it's not removable like S5, it's a little more powerful than its previous sibling and has the ability of Quick-Charge 2.0 plus wireless charging. . In order to use the wireless charging capabilities of the S7, you do need to purchase a dock that supports this technology and we definitely recommend it as it removes the need for annoying cables!
So if you have a compatible quick charge dock, all you need to do is place your phone on the charger and "viola", your phone begins to charge wirelessly. It should also be noted that wireless charging works even with a case installed on the Galaxy S7.  Furthermore, when the battery does become low, you can switch to the Ultra Power Saving Mode that minimises certain aspects of the phone to save power and changes from colour to grey scale.
When it comes to power, the Samsung Galaxy S7 is powered by one of the world's fastest CPU's that is the Exynos Octa 8890 2.60Ghz which really makes this quite a fast phone and whether you're playing games, surfing the net, watching high quality movies or video editing, everything is quite responsive. On that note and when playing resource intensive games or using powerful apps, we did find that Galaxy S7 did become quite warm, noticeably to left of the camera on the back, however Samsung have an employed cooling technologies to assist with this issue. Nonetheless, it does become a tad warm, not unbearable and one of our benchmarking apps noted that the temperature of the phone did get over 50 degrees Celsius.
On the Samsung Galaxy S6, the camera was 16mp which did take some amazing shots and with the S7, its received a slight reduction to 12. However it should be noted that the number of megapixels does not reflect on image quality but rather it's about the lens quality and the speed of it. On the Galaxy S7, the camera supports an aperture of f/1.7, 1.4um pixels with faster autofocus that makes capturing those moments a much easier process and with these additional features, the image quality has definitely improved from the S6.
In terms of print size, the Galaxy S7 can print images up to 14.30″ x 9.34″ and with a 16Mp camera, it can print up to 16.40″ x 10.88″. So as you can see, the difference is quite marginal and another highlight of this camera is the enhancement of capturing images in low-light which does a remarkable job. As you can see from our sample images of our dog, the Galaxy S7 does a great job at capturing in low light. The camera can also take 4K/UHD videos with a maximum resolution of 3840 x 2160 that supports some great effects like slow-motion and time-lapse.
The front facing camera supports a 5Mp lens with another fast aperture of 1.7 which takes some great "selfies" and you can even use the heart-rate sensor on the back to take photos which definitely makes taking self-portraits a flawless process. Screenshots are a little different on the S7 which still works by swiping left to right with the side of your hand or you can push the power and home button. However once you have taken a screenshot, the S7 now gives you the option of editing and sharing the screenshot.
The speakers of the Galaxy S7 produced clear and for the most part, distorted free audio and is on par to the Galaxy S6, perhaps slightly louder. It did become a little distorted on higher volumes but this is generally the case for most smartphones as it's limited by size of the speaker. Headphones will alleviate this issue. Music was good, particularly bass and movies did sound exceptional via headphones as well. Watching films like Star Wars the Force Awakens and Victor Frankenstein definitely had that movie experience and when added to the Gear VR, it takes it to a whole new level.
Setting up the phone is very easy and once your SIM card is installed, the phone takes you through a very simple installation process. This includes setting up your time zone, Wi-Fi and also gives you the option of an "Easy Mode" which makes the operating system a little easy to manage. To setup your phone, you either need to be connected to your mobile network or via Wi-Fi and it only takes a couple of minutes to have the Galaxy S7 up and running. In relation to Wi-Fi and mobile reception, I did notice that the signal was slightly stronger than the S6 and compared to the S5, there was a huge difference.
For apps, the Galaxy S7 contains everything you need to get you started that includes Gallery, Camera, Play Store, Google Apps, Phone, messages, Internet, Apps and "Ok Google" incorporation on the main screen. Galaxy Essentials is still available and there are a handful of Microsoft apps that include Word, Excel, PowerPoint, OneDrive and Skype. For those fitness buffs, S Health returns in order to monitor your overall health, including the number of steps you've taken per day and of course access to the heart rate sensor.
Gamers will also be pleased to note that S7 comes with Game Launcher that allows you to fine-tune your gaming experience which not only keeps tracks of scores, milestones and other fun elements but even assisting in increasing the battery life. This allows you to turn off notifications and messages to prevent your game from being interrupted. Another useful feature for gamers is the ability to not only take screenshots but even record gameplay video to share on the internet.
We tested a variety of games that included Dead Target, Space Wolf, Star Wars Uprising, The Walking Dead, Zombie Hunter, Rayman Adventures, Star Trek, Xexowek, AVP Evolution, Implosion, Modern Combat 5 and Unkilled which all performed remarkably well and at times, it was like playing a portable gaming console.
Another highlight of the S7 was Virtual Reality and unlike the Galaxy S6 that overheated considerably with the Gear VR, we experienced no issues with this smartphone that really takes this product to a whole new levels. Besides being immersed in games, tech demos and movies in Virtual Reality, the extended battery life of the Galaxy S7 makes the experience even more impressive that makes this smartphone a real leader in VR. In terms of benchmarking, the phone is definitely a beast and as you can see by the scores below, the S7 is quite a powerful phone which blew its competitors away.
Final Thoughts?
The Samsung Galaxy S7 is quite an impressive phone that boasts some great features such as its camera, faster CPU and its aesthetics which makes it look like a high-end product. It's also great that Samsung listened to their consumers and brought back waterproofing and the ability to add an internal memory card.
Even though it does not have a removable battery it's good that Samsung have increased the specifications and hopefully for future models, USB-C will be included. Nonetheless, it's still a remarkable phone that is super-fast with enough tweaks to make this the perfect upgrade to either a new phone or even those Apple aficionados wanting to migrate to the Galaxy S7. Sure, it's not faultless but it's very close to perfection!