Hardware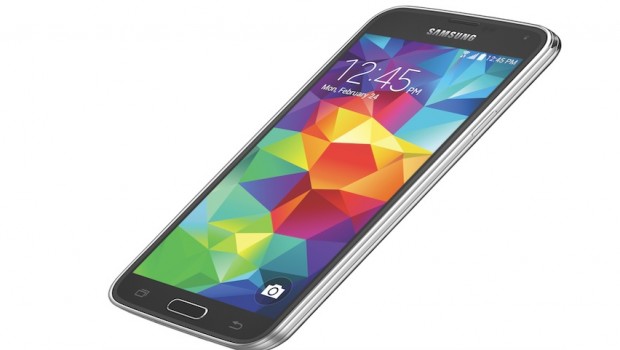 Published on June 11th, 2014 | by admin
Samsung Galaxy S5 Review
Galaxy S5
Company: Samsung
Product: Smart Phone
iOS: Android 4.4.2
Price: $899
Review Date: June 2014
Reviewer: Andrew Bistak
Welcome to the next generation of smart phones with the highly anticipated Samsung Galaxy S5 that is bigger and better than the S4 and will definitely question the loyalty of Apple aficionados. Compared to the iPhone 5s and the Galaxy S4, this smart phone is the next evolutionary step in these devices that offers some very powerful features that will most users wowed!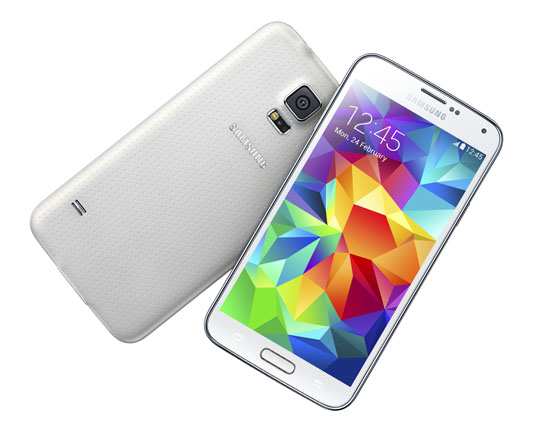 The most noticeable feature of the Galaxy S5 is the 5.1″ FHD Super AMOLED display that supports a crystal clear resolution of 1920×1080 with 432ppi. It's quite simply amazing to use, especially its vibrant colour palette.
This smart phone is also quite light and weighs in at just 145grams with dimensions of 142.0 x 72.5 x 8.1mm. Having been inducted into cult of Apple, the S5 definitely feels a little strange give its size but as mentioned, it's extremely light and feels like a cross between a smartphone and a tablet. You do get use to the size, especially if you are familiar with smaller smart phones. It even boasts a larger battery than its predecessor which offers the end-user some impressive longevity when it comes to battery life.
Specifications (Part 1)
Network:
– 4G Cat.4 (150/50Mbps)
AP
– 4G: 2.5GHz Quad core application processor
Display
– 5.1" FHD Super AMOLED (1920 x 1080), 432 ppi
Dimension
-142.0 x 72.5 x 8.1mm, 145g
OS
-Android 4.4.2 (Kitkat)
Memory
– RAM : 2GB
– 16/32GB User Memory + microSD slot (up to 128GB)
Connectivity
– WiFi : 802.11 a/b/g/n/ac HT80, MIMO(2×2)
– Download Booster (4G + WiFi simultaneous reception)
– NFC, Bluetooth®: 4.0 BLE
– ANT+
– USB 3.0
– IR Remote
Additional Features: IP67 certificated Dust & Water Resistant*, Emergency Mode, Ultra Power Saving Mode, S Health, Quick Connect, Private Mode, Kids Mode
*Samsung GALAXY S5 provides ingress protection against dust and water to a maximum of 1 metre for up to 30 minutes, allowing it to be certified to an IP67 rating. The back cover and USB port must be correctly sealed to protect against dust and water ingress.
Like the previous Galaxy, the back of this smart phone is made from plastic and personally I don't see this as a major issue. No matter what smartphone you own, I always suggest using a third party case or cover for additional protection and the Galaxy S5 is no exception to that rule. With that said, the phone does feel good to use and even though it's considerable larger than the Apple iPhone, you actually get use to the size, especially the great real estate of the 5.1″ display.
Another new feature of this model is the incorporation of a fingerprint reader which works like a treat and you can even use this with apps such as Paypal. It's great for unlocking the phone and the S5 even allows you to store up to three different finger prints. However Samsung have even gone one step further than their competitors by making the S5 both water resistant (up to 1 metre for 30 minutes) and dust proof with a IP67 certification. That's right, you can accidentally get this phone wet and even go swimming with it.
Installing the battery and sim card into the phone is an easy process and the back cover easily comes off with your finger nail. Thankfully there is a pictogram of how to put the cover back on because failing to do so could have disastrous results if water got into the phone. This pictogram shows exactly where you need to push down on the back cover to ensure its both water and dust resistant. When you do push down on the case, you actually hear it click which does help in the process. According to Samsung, the Galaxy S5 can be submerged in the water for up to 30 minutes.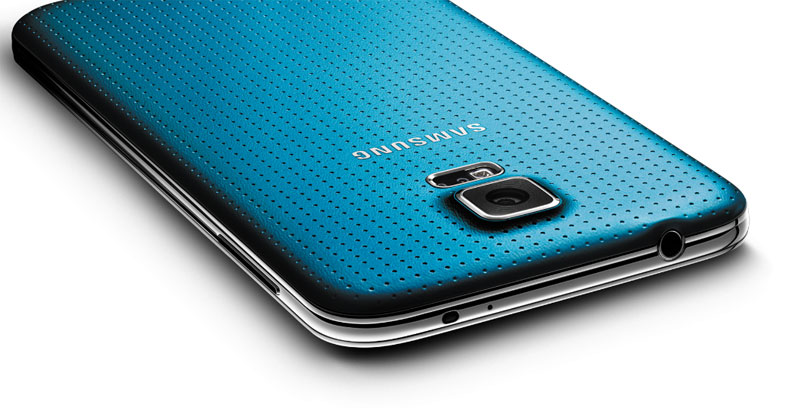 In terms of charging, the microUSB port is protected by a cover that is easy to open and close. You can even an additional memory card (up to 128GB) to the phone which increases the amount of memory you have to save applications and photos. You don't see this on an Apple product!
On the front of the phone is a large "Home" button near the bottom that has two faux buttons for access to multitasking (left) and back (right). When you touch these buttons, they do light up when pressed. The microUSB port is on the bottom of the phone and at the top right, there is a power button with volume controls on the left. The headphone port is located at the top of the phone. All in all, the design of the Galaxy S5 feels just right and thankfully nothing is located in the wrong spot. It's a classic smart phone design.
Specifications (Part 2)
Camera
– Main(Rear) : 16MP (1/2.6", Phase Detection AF)
– Sub (Front) : 2.0MP (1920 x 1080, Wide-angle lens )
Camera Features
– HDR (Rich tone), Selective Focus, Virtual Tour Shot
Video
–  UHD@30fps, HDR, video stabilization
– Video Codec : H.263, H.264(AVC), MPEG4, VC-1, Sorenson Spark, MP43, WMV7, WMV8, VP8
– Video Format : MP4, M4V, 3GP, 3G2, WMV, ASF, AVI, FLV, MKV, WEBM
Audio
– Audio Codec : MP3, AMR-NB/WB, AAC/ AAC+/ eAAC+, WMA, Vorbis, FLAC
– Audio Format : MP3, M4A, 3GA, AAC, OGG, OGA, WAV, WMA, AMR, AWB, FLAC, MID, MIDI, XMF, MXMF, IMY, RTTTL, RTX, OTA
Sensor
– Accelerometer, Gyro, Proximity, Compass, Barometer, Hall, RGB ambient light, Gesture, Fingerprint, Heart Rate Monitor
Battery
– 2800mAh
– Standby time : 390 hrs (LTE) / Talk time: 21 hrs (WCDMA)
Google Mobile Services*
– Chrome, Drive, Photos, Gmail, Google, Google+, Google Settings, Hangouts, Maps, Play Books, Play Games, Play Newsstand, Play Movie & TV, Play Music, Play Store, Voice Search, YouTube
* Android, Google, Chrome, Drive, Photos, Gmail, Google+, Google Settings, Hangouts, Maps, Play Books, Play Games, Play Newsstand, Play Movie & TV, Play Music, Play Store, Voice Search, YouTube are trademarks of Google Inc.
The battery of the S5 is a 2,800mAh that is one of the best smart phone batteries around. It also boasts an ultra power saving mode that minimises the usage of the operating system in an attempt to reduce power consumption and even switches the screen to black and white. I like how this mode changes the operating system by giving the user a handful of apps which can be changed the user if needed. It's the perfect feature to have if you have left your charger at home, especially on those weekend holidays or business trips.
The screen on the Galaxy S5 is brilliant. It boasts vibrant colours, sharp text and thanks to its 2.5GHz quad-core CPU and 2GB of RAM, it creates some amazing graphics, especially for gaming. Add in the Android 4.4.2 (aka Kitkat) operating system and this smart phone purrs along and whether you're watching movies, taking photos, playing games or even using productivity apps, it is a flawless experience.
The multitasking of the S5 is great and I've really become accustomed to the multitasking button on this smart phone. It just makes navigating that little bit easier, especially the ability to have two apps open side by side. Given that, the Apple iOS is still more user friendly but in terms of customisation, the S5 is far superior. The touch screen of the 5.1″ FHD Super AMOLED display is very accurate without it being overtly sensitive. Needless to say, navigating the Kitkat operating system is easy and both Google and Samsung should be commended on creating such as intuitive system.
To compliment this amazing screen, Samsung have a very powerful camera available to the user which captures some amazing images in a variety of different conditions. The camera is a 16 mega-pixel camera that features a 1.2.5" sensor and also the ability to record 4K video (2160p). Like most smartphone cameras, it also gives the user a variety of useful features such as auto focus, digital stabilisation and even voice control.
I really enjoyed the selective focus function that allows you to focus on a particular object while it blurs the background. This is something that you find on a Digital-SLR and works like a treat. Add in other special effects and camera tweaks and this camera is definitely blurring the boundaries between a Digital-SLR and a humble smartphone. There is also a camera on the front of the product that not only allows for photos but also video calls. The only downside to the camera is that I don't believe it's as fast as the Apple 5s.
The phone itself is native 4G but it also supports a variety of other connectivity modes such as Bluetooth, microUSB and dual-band Wi-Fi, Wi-Fi Direct, Wi-Fi Hotspot, NFC, infrared, GPS and lastly MHL TV-Out. If you have a mobile phone contract that allows for high data usage, the S5 supports a Download Booster mode. This basically joins your WiFi and 4G networks together which really boosts the amount of time it takes to download data. However in Australia at least, this is probably not the best option, given our measly data limits.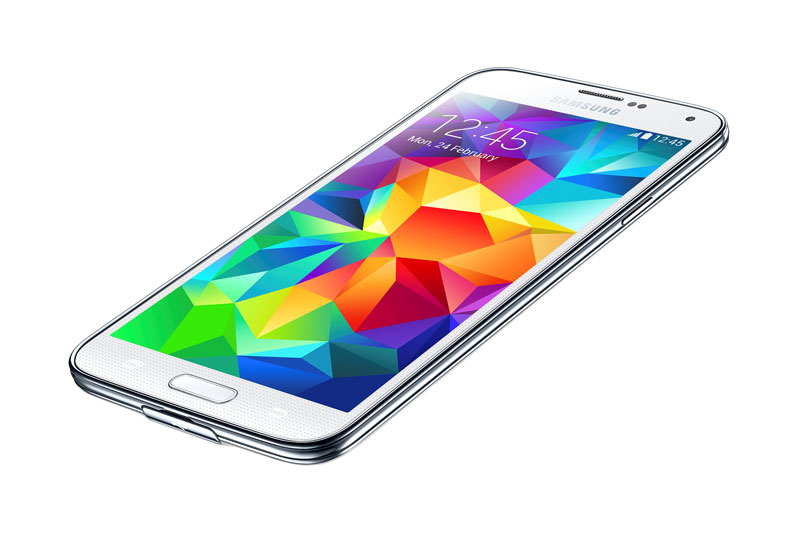 Audio is exceptional on this smart phone and whether you are listening to music, playing games or watching movies, the speakers do produce some distorted free audio. It's probably one of the better speaker systems on a smartphone. In terms of audio, the device also supports the "OK Google" voice commands which allows you to control certain aspects of the phone via this feature. Like Apple's Siri, it's not 100% accurate but it definitely gets the job done. Samsung have also included a variety of bundled apps onto the S5 such as DropBox and the excellent S Health app.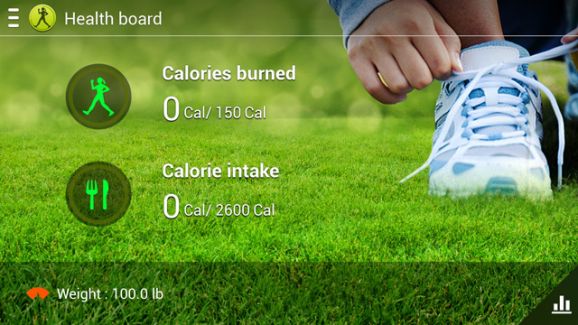 S Health basically monitors how many steps you've done in a day and even your heart rate thanks to the finger print reader. Like similar apps, you can set various goals and challenges that you must achieve over the week which also collates this information into easily read statistics. You can even monitor your food consumption and calories, however this is done via user input. Needless to say, it's a great selling point to those fitness junkies.
Another interesting mode of the S5 is the Kid's mode which basically turns the phone into a child friendly smartphone. This means that they only have access to certain apps and it also means they cannot charge up your credit card by mistake. I like how you can also choose a picture for them as well which gives them some sense of ownership and responsibility.
Gaming is another place where the S5 excels and we tested a plethora of games that included The Walking Dead, Asphalt 8, Clash of Clans, Modern Combat 4: Zero Hour  and Minecraft Pocket: Edition. The reason why games work so well on this phone is because of the screen and the CPU that powers them. It definitely gives dedicated handheld consoles a run for their money. 3DMark scored the Galaxy S5 18,429 with the Apple iPhone 5S at just 14,349.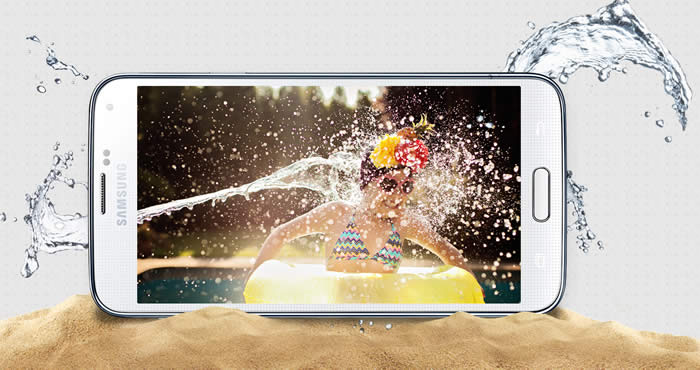 Final Thoughts?
The Samsung Galaxy S5 is definitely the way of the future and compared to its competitors, this company is definitely two steps ahead. It will be interesting to see how Samsung's competitors address these awesome new features of the Galaxy S5, especially its camera and impressive 5.1″ touch screen. Add in its water and dust resistant capabilities and this is more than just a smart phone but a new way of life. Samsung have also bundled together additional apps for the product and incorporated OK Google flawlessly into this smart phone.
Being an Apple aficionado, I really cannot fault this smart phone, especially with its powerful processor and myriad of other useful features.
Highly Recommended!