Hardware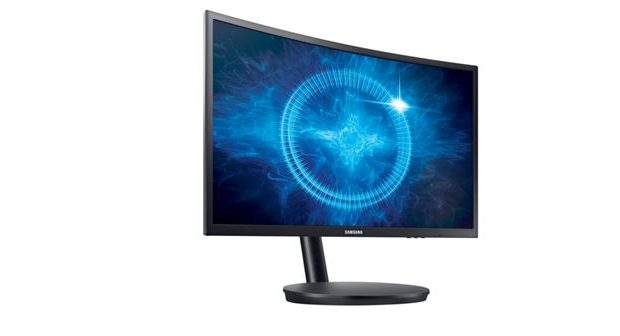 Published on March 3rd, 2017 | by Admin
Samsung Electronics Australia Launches its First Quantum Dot Curved Gaming Monitor
Immersive curved screen and Quantum dot-powered picture quality deliver an exceptional gaming experience

SYDNEY, Australia – 2 March 2017 – Samsung Electronics Australia today announced the launch of its new CFG70 curved gaming monitor, engineered to deliver stunning colour accuracy, quality, and longevity through Quantum dot technology.
Combining the picture quality of Quantum dots with the immersive experience of the curved screen, Samsung's CFG70 monitor (available in 24- and 27-inch models) brings games to life like never before, expressing brilliant and accurate colour across a 125 per cent sRGB spectrum, and a 3000:1 Mega Dynamic Contrast Ratio that reveals hidden depths of detail in both light and dark graphics.
"By combining the stunning picture from our pioneering Quantum dot technology with the immersive effect of the curved screen, Samsung's CFG70 monitors help Australians take their passion for gaming to new heights," said Paul Sharpe, Director, Enterprise & Small Medium Business, Samsung Electronics Australia. "Designed specifically for modern gamers, these monitors provide a competitive edge, delivering a lightning fast response time, high refresh rate, and the supreme comfort that comes with ergonomic design."
Immersive Viewing with Curved Design
The CFG70's screen, featuring an immersive 19-degree curve on the 27-inch model and 17-degree curve on its 24-inch counterpart, draws users into their game like never before. The curve is formatted to match the natural curve of the human eye, which helps to provide comfortable viewing during intense or extended gaming sessions,[1] while complementary sound interactive LED lighting further creates a lifelike presentation and keeps users focused during their most critical in-game moments.
Additionally, the Japan Institute of Design Promotion (JDP) recently named the CFG70 as a recipient of its annual Good Design Awards, which honour technologies that "improve the quality of life, industry and society". The JDP acknowledged the efficiency and performance of the CFG70's advanced gaming interface and convenience-driving composition.

Fast, Smooth, Clean
Another unique feature is Samsung's motion blur reduction technology that synchronises the on and off of the LED backlighting with the image frame for a 1ms moving picture response time (MPRT) and minimal ghosting across the entire screen.
The CFG70 also comes in variations accommodating both Nvidia G-Sync and AMD FreeSync options, enabling the screen's 144 Hz refresh rate to synchronise with users' graphics cards. This connectivity minimises image tearing, input latency and stutter that can disrupt gameplay and escalate visual fatigue.

Optimised Experience
Samsung has equipped the CFG70 with a range of user-friendly features that drive more convenient and easily-accessible game management. The CFG70 includes a dedicated gaming interface with an intuitive settings dashboard to better allow gamers to modify and personalise their gameplay settings. Each CFG70 monitor also offers a series of hotkeys on the front and back of the display, allowing for the easy adjustment of gameplay settings in the heat of the moment.
To further inspire gamer immersion and bring out the best in even the most complex game designs, including compatibility with the FPS, RTS, RPG and AOS genres, each CFG70 monitor undergoes pre-shipment factory calibration. This process pre-sets various settings, including contrast ratios, black gamma levels for enhanced brightness, and white balance levels for temperature management. As a result, this helps gamers to enjoy a sharp and brilliant picture regardless of the game in play.

Pricing and Availability
The new curved gaming monitor range is available now from selected retailers and resellers, with recommended retail prices as set out below:
CFG70 (24-inch FreeSync model) RRP$599.95
CFG70 (27-inch FreeSync model) RRP$849.95
CFG70 (27-inch G-Sync model) RRP$TBC
[1] Luo, Chen, Doherty, Liu, Shi, Wang, Le, Peli (2016) "Comparison of flat and curved monitors: Eyestrain caused by intensive visual search task". Based on eye-strain questionnaire involving the use of Samsung S34E70C and LS34E790C monitors. Study sponsored by Samsung