Hardware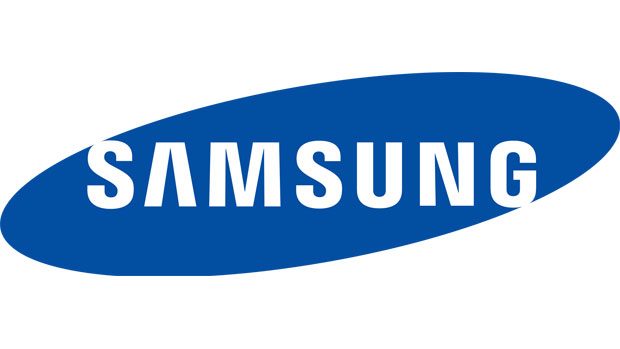 Published on March 8th, 2018 | by Admin
Samsung Announces New 2018 Television Lineup
New QLED TV features Direct Full Array, Bixby and Ambient Mod for Even Better Picture Quality, Connectedness and Convenience 
NEW YORK, USA – March 7, 2017 – Samsung Electronics Co., Ltd. today unveiled its 2018 television lineup at the company's First Look New York event at the American Stock Exchange. At the event, Samsung highlighted details surrounding its flagship QLED TV models, as well as its expanded lineup of UHD, Premium UHD and Ultra-Large Screen TVs. The company also debuted many exciting new features that enable incredible picture quality, smart capabilities and unique design elements that allow the TV to effortlessly complement the home's décor.
New to Samsung's 2018 QLED TV lineup are several features that are designed to meet consumers' needs for better picture quality, convenience, connection and sharing. These include Direct Full Array, new smart functionality featuring Bixby and the redesigned One Invisible Connection. Further differentiating Samsung's unique TV design, the new lineup also features Ambient Mode, a futuristic solution that allows the TV to blend into the home environment like never before.
Additionally, Samsung is reinforcing its commitment to ultra-large screen televisions by introducing several models across its lineup in sizes that are 75-inches and above. This is in direct response to rising consumer demands in 2017, during which 40 percent of Samsung TV sales/revenue in North America were from 65″ or larger sets, with that percentage expected to exceed 50 this year.
"Our 2018 lineup of televisions are truly our most innovative and sophisticated yet, designed for today's consumer who is mindful of the aesthetics of their space," said Jonghee Han, President of Visual Display Business at Samsung Electronics. "We are excited for consumers to experience our new TV lineup and features that offer more freedom to decide where and how the TV can be best enjoyed within the home."
Highlights of the 2018 lineup include:
Direct Full Array
Specific to the Q9F and Q8F QLED TVs, these sets will feature Direct Full Array (DFA) contrast technology. An impressive framework of precisely controlled LEDs delivers pristine contrast across all images displayed onscreen.
Ambient Mode
To complement the seamless look of the new TV lineup, Ambient Mode has been introduced to offer added value even when consumers are not watching TV. With a multitude of information available on the screen, including traffic, weather and news, Ambient Mode extends the television's use to that of an information hub within the home. Ambient Mode also detects the color or pattern of the wall on which the TV is mounted, and can match it with the interior décor to produce an elegant, seemingly transparent screen – no longer will consumers just see a plain, black screen when they are not watching TV. Ambient Mode also detects when a person is in the room by syncing with a mobile signal to activate content on the screen, and turns off when people leave the room.
One Invisible Connection
With several features designed to make the daily lives of consumers easier, Samsung's 2018 QLED TV lineup delivers value beyond what TVs were once capable of. With its new One Invisible Connection, there will now be only one singular cord that stands between the TV, external devices and your power connection, transmitting both data and power for a seamless look. This marks the first singular cable in the TV industry that can transmit AV high capacity data at the speed of light while also transmitting power. The cable is designed using Teflon, which is resistant to high heat and known across industries for its durability. It is also equipped with an insulation system that breaks the electrical current if the cable is cut off, all of which are meant to provide peace of mind for consumers while improving longevity of the product.
Smart TV, Featuring Bixby
Along with new picture quality and design enhancements, the 2018 lineup of Samsung Smart TVs has become even smarter. Wi-Fi connection and app setup time during the initial setup of the television has been drastically reduced with Effortless Login, making for a seamless setup experience. The new TVs also offer a more intuitive Universal Guide, providing an array of options to navigate and consume content on QLED TVs.
To further ensure easier use, 2018 QLED TVs will feature Bixby, Samsung's intelligence platform that first launched on its mobile devices. The TV will understand spoken natural language and quickly search for content, and with deep-learning technology, they will continue to learn over time. Through the new SmartThings app, consumers can sync their Galaxy phone to their TV for easier setup and access to functions including program guides, remote control and video sharing between screens.
Samsung 2018 TV Lineup Details
The 2018 Samsung TV lineup features more than 11 models across the QLED TV, Premium UHD, UHD and Ultra-Large Screen display range, available in a variety of sizes. Models in the 2018 lineup feature both flat and curved display options.
QLED TV: Models in the Australian 2018 QLED TV lineup include – Q9F (65", 75", 88"), Q8F (55", 65"), Q7F (55", 65", 75") and Q6F (55", 65", 75"). The QLED TVs feature enhanced color and contrast, HDR10+ compatibility, Ambient Mode, Smart TV enhancements with Bixby Voice, One Remote Control and the One Invisible Connection. One Invisible Connection only can be used with Q7 series and higher models.
Premium UHD: Models in the 2018 Premium UHD TV lineup include NU8500 and NU8000. The Premium UHD TVs include features such as dynamic crystal colour, HDR10+ compatibility, clean cable solutions, and One Remote Control.
UHD: Models in the 2018 UHD TV lineup include NU7100 (75/65/55/49/43). These UHD TVs include features such as 4K UHD and HDR picture capabilities, clean cable solutions, slim design and Smart TV capabilities.
Ultra-Large Screen TVs: Models including the Q6FN, NU8000, Q7F and Q9F are included in the ultra-large screen TV lineup, offering screen sizes that are 75-inch or larger. These models reflect consumer demand for larger screen televisions for a more impactful, immersive home viewing