Hardware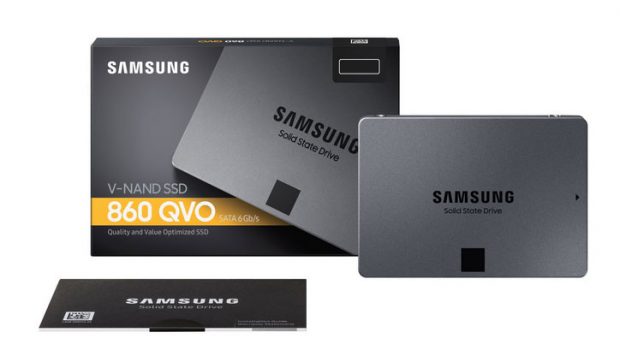 Published on March 21st, 2019 | by James Wright
Samsung 860 QVO SSD Review
Summary: The Samsung 860 QVO SSD offers some great value for money, especially for those who are limited by this technology.
Every year, SSD technology gets better and better which is where Samsung's new and affordably priced 860 QVO (Quality and Value Optimized) comes into play which retails from $179AUD online for the 1TB model (reviewed) with a 2TB and 4TB also available. At its core, the Samsung 860 QVO supports the 2.5 inch form factor that is 7mm thick plus it boasts some impressive specifications.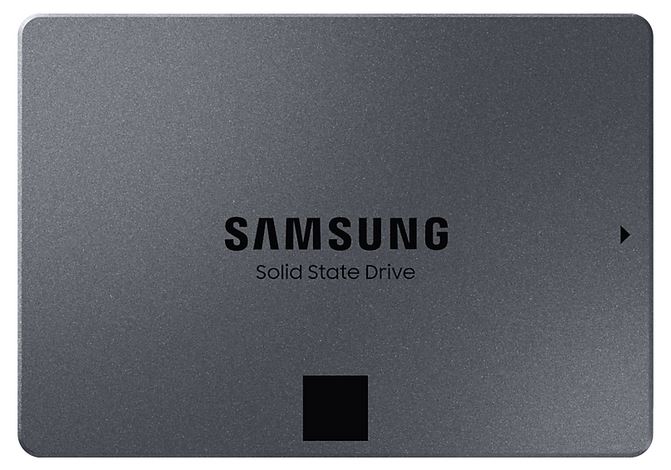 The 860 QVO is a 2.5-inch form factor device, features the quad-level cell (4-bit) V-NAND MLC, 360TB rating, uses the same controller as the higher-end Evo and Pro unit with a 6Gbps SATA interface.
For those wanting to transfer their information from an existing drive, the Samsung 860 QVO SSD comes with the Samsung Magician Software that not only monitors the drive, including checking for firmware updates but allows you to migrate information from your old drive to the new one.
Out of the box, the first thing that you notice about the Samsung 860 QVO is its professional build-quality, including its small size (100 x 69.85 x 6.8mm) and overall lightness with a weight of just 51 grams. So while it doesn't have the speeds of a M.2 slot (NVMe), the Samsung 860 QVO SSD still outperforms some of its 2.5 form factor competitors.
Adding to the features is Intelligent TurboWrite technology which acts as an powerful cache component to the drive as it helps with buffering to ensure faster and more stable read/write access. With that said, Samsung state speeds of up to 550MB/s (read) and 520MB/s (write) speeds.
Our test system included a fresh installation of Windows 10 that was powered by an Intel Core i9-9900KCPU with 32GB of DDR4-2666 RAM. Our first test was with CrystalDiskBenchmark which is a free benchmarking tool for hard drives and for Sequential Write (Q32, T1), the Samsung 860 QVO SSD scored 535MB/s with a Sequential Read (Q32, T1) of 565MB/s with this drive scoring slightly higher than Samsung's advertised speeds. It's Random Write 4K (Q32, T1) scored 345MB/s and for read 392MB/S which is quite a zippy SSD for this form-factor.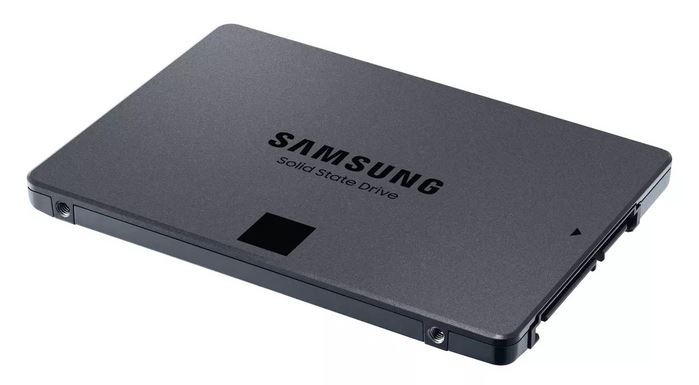 We also tried AS SSD which is a little less theoretical than CrystalDiskBenchmark and does mirror real-world speeds better. For 4K Write (64 Threads), it scored 339MB/s and for read, 371MB/s. The standard 4K write speeds hovered around 92MB/s with read at 24MB/s. Comparing these speeds to Samsung's competitors, it definitely gives them a run for their money in terms of performance. Lastly, we checked out PCMark8 which offers a comprehensive simulated storage test with the 860 QVO scoring 4959 which is consistent with other midrange drives.
Final Thoughts?
The Samsung 860 QVO SSD is an affordable priced drive from this company that delivers strong read/write times. Supporting the user, Samsung offer a 3-year limited warranty and best of all, this SSD comes with everything you need to help with a speedy install and transfer of existing files thanks to the Samsung Magician Software. In conclusion, there's some great value in this product!
Samsung 860 QVO SSD Specifications
Interface

SATA 6 Gbps

Form Factor

2.5-inch

Storage Memory

Samsung V-NAND 4-bit MLC

Controller

Samsung MJX Controller

DRAM

4GB LPDDR4 for 4TB
2GB LPDDR4 for 2TB
1GB LPDDR4 for 1TB

Capacity

4TB, 2TB, 1TB

Sequential Read/Write Speed

Up to 550/520 MB/s

Random Read/Write Speed

Up to 97K/89K IOPS

Management Software

Magician Software for SSD management

Total Bytes Written

1,440TB (4TB)
720TB (2TB)
360TB (1TB)

Warranty

Three (3) Year Limited Warranty

Specifications
Form factor
2.5″ SATA SSD
Capacity
1 TB
Type
Solid state drive – Internal
Encryption Algorithm
256-bit AES
Encryption Support
AES 256-bit Encryption (Class 0) TCG/Opal IEEE1667 (Encrypted drive)
GC (Garbage Collection)
Auto Garbage Collection Algorithm
Interface
SATA 6Gb/s
Storage Memory
Samsung V-NAND 4bit MLC
Sequential Read
Up to 550 MB/s
Sequential Write
Up to 520 MB/s
Random Read (4KB, QD32)
Up to 96,000 IOPS
Random Write (4KB, QD32)
Up to 89,000 IOPS
Random Read (4KB, QD1)
Up to 7,500 IOPS
Random Write (4KB, QD1)
Up to 42,000 IOPS
Dimensions
(W x H x D) 10.0 X 6.985 X 0.68 (cm)
Weight
Maximum 51 grams
Warranty
3 years limited warranty or 360 Terabytes Written