Films
Published on April 1st, 2015 | by Damien Straker
Samba – Film Review
Reviewed by Damien Straker on April 1st, 2015
Transmission presents a film by Olivier Nakache and Eric Toledano
Produced by Nicolas Duval-Adassovsky, Laurent Zeitoun, Yann Zenou
Screenplay by Olivier Nakache and Eric Toledano, based on Samba pour la France by Delphine Coulin
Starring Omar Sy, Charlotte Gainsbourg, Tahar Rahim and Izïa Higelin
Music by Ludovico Einaudi
Cinematography Stéphane Fontaine
Edited by Dorian Rigal-Ansous
Running Time: 118 minutes
Rating: M
Release Date: April 2nd, 2015
Samba is the title of Omar Sy's new French comedy-drama and also the name of his immigrant character who is working as a kitchen hand in France. While Samba is preparing to become a chef, he's detained by immigration. Coming to his aid are two women: a younger woman named Manu (Izia Higelin) and the older, more stressful and inexperienced Alice (Charlotte Gainsbourg). They're both working for a non-government organisation like Cimade, which helps refugees and immigrants. Alice has had a meltdown and spent time away from her job as an executive and is now volunteering to support immigrants like Samba. While detained, Samba befriends a man who claims to have been in a relationship with a model. Samba promises the man that he'll tell the woman that he's being held. When released, Samba secretly remains in France and takes on random jobs such as a window cleaner with his friend Wilson (Tahir Rahim), who claims to be Brazilian. Samba also dabbles upon a potential romance with Alice, despite Manu telling her to keep her distance from the people they're helping.
Directors Eric Toledano and Oliver Nakache last made The Intouchables, which starred Omar Sy in a star making role as a young man who was a caretaker for a wheelchair bound quadriplegic. It was a hilarious if predictable comedy but it was very tightly structured around its central relationship. The film was a mega hit and arguably one of the most successful French films ever made. It earned over $400 million dollars worldwide. Big dollars like this brings sizable expectations with any follow-up but also the sense of having to compromise to reach those lofty financial targets again. In this instance, it feels like there were counter-forces at work, drawing this film away from its most serious issues social issues. Perhaps this is also why the film seems like it has undergone extensive editing, accounting for the inconsistent plot ideas and tonal shifts.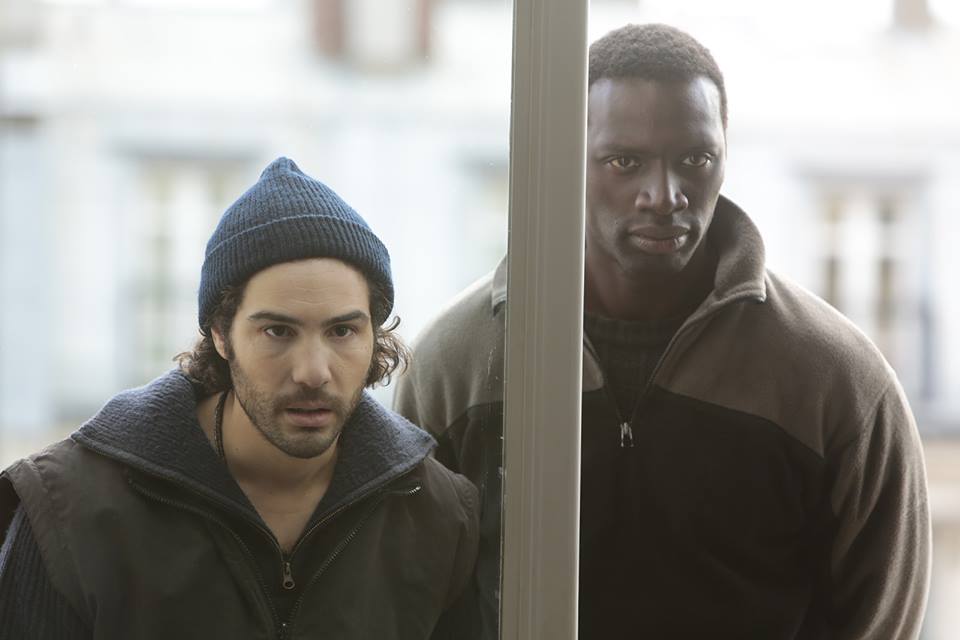 Samba is drawn from the novel "Samba for France" by Delphine Coulin. Its ill-disciplined and feels like an unfinished cut. The cast have described it not being a message movie, a drama, or a comedy but all three genres together, which typifies how unfocussed it can seem. While dealing with grounded, timeless issues like unemployment and immigration it's compromised to include more commercial components like the drawn-out potential romance between Samba and Alice and the broad shades of comedy and thus it plays like a patchwork of ideas. The directors themselves have said that the film evolved over time, which seems evident here. The immigration facet is the most effective like when Samba is advised by his uncle to shape his identity by dressing like a businessman. On a train he feels as though everyone is looking at him, which amplifies his insecurity and claustrophobia. Communication is also at the forefront with the aid workers struggling to understand and overcome the language barriers of the migrants. The early scenes covering this issue reveal how the comedy and social drama can sometimes comfortably mesh together.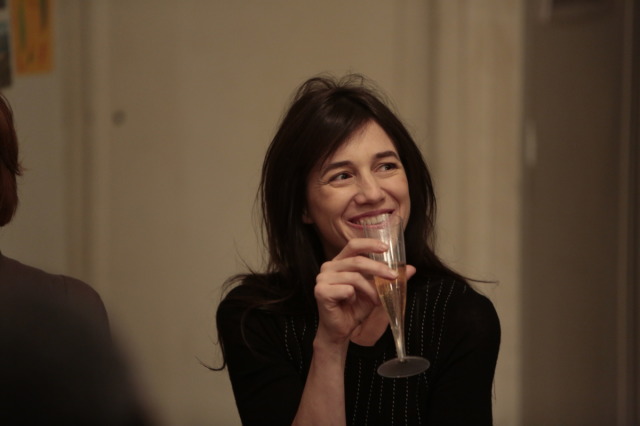 But over its two hours the film is highly episodic and disjointed in its structure. Some of the film's episodes are light and occasionally funny. The scenes between Sy and Rahim showcase a fun pairing, particularly during a sequence on a rooftop. It's a vastly different mood for Rahim after films like A Prophet and the Iranian drama The Past, and it works well for him. The film though seems insecure about what it's trying to be because it's not as consistently funny as The Intouchables or involving enough as a drama alone. Omar Sy is hugely charismatic but the inner goal or motive of his character also feels lost at times to the film's fragmented structure and in the early scenes I kept waiting for more comedy from Samba. Charlotte Gainsbourg is solid in a role well-tailored to her because few actresses are as adept at showing a physically rattled and stressed exterior. Her character Alice wasn't in the novel but developed from scratch. Momentarily, Samba isn't unenjoyable but suffers under the weight of it's overlength and hit and miss approach to its broader topics.
Summary: Momentarily, Samba isn't unenjoyable but suffers under the weight of it's overlength and hit and miss approach to its broader topics.