Events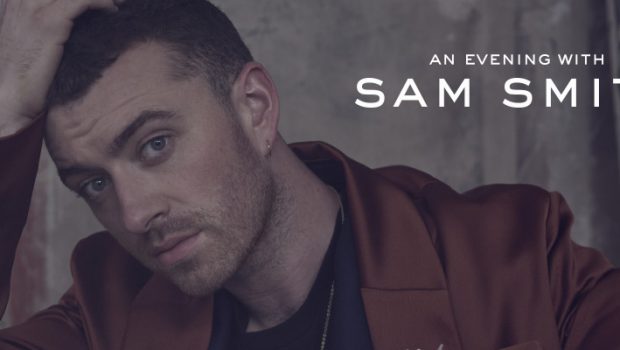 Published on October 12th, 2017 | by admin
Sam Smith Reveals That All Profits From Exclusive One-Off Sydney Opera House Show Will Be Donated To Three Charities
Frontier Touring are honoured to reveal that all profits from Sam Smith's recently-announced exclusive Sydney Opera House show on Tuesday 16 January will be donated to three Australian charities of his choice: ReachOut, Twenty10 and the Equality Campaign.
ReachOut is Australia's leading online mental health organisation for young people and their parents. Their practical support, apps, tools, tips and forums help young people get through anything from everyday issues to tough times – and the information they offer parents makes it easier for them to help their teenagers, too.
"We are so excited and grateful to Sam Smith for supporting ReachOut with this very generous donation, which will mean so much to the thousands of young people and parents who use ReachOut.com every day."  – Jono Nicholas, CEO ReachOut Australia
Twenty10 support young people (12-25) and adults across  New South Wales who are lesbian, gay, bisexual, transgender and gender diverse, non-binary, intersex, questioning, queer, asexual (LGBTIQA+) and others of diverse genders and sexualities, their families and communities.
"Twenty10 inc GLCS is super excited to be one of the nominated charities of this great initiative. More than ever, the young LGBTIQA+ folk we are working with require support and safe spaces to be themselves, which is what Twenty10 provides them. We want to thank Sam Smith, his management team and Frontier Touring for showing great leadership and generosity at this challenging time for our communities." – Jain Moralee Co Executive Director
The Equality Campaign is a national campaign to win marriage equality for all Australians. Marriage is about love and commitment and, in a country based on equal citizenship, the Equality Campaign is working to make equality and fairness a reality for all.
"The Equality Campaign is thrilled that Sam has decided to support thousands of LGBTI Australians through this donation to the campaign. Sam knows all too well about the challenges faced by LGBTI Australians and his generosity towards them will help us achieve fairness and equality for all. This campaign is built on the goodwill of all Australians doing what they can to see this finally resolved. Sam doesn't need to do this, he isn't Australian but he understands what it feels like to be in a relationship that isn't considered equal. Soon we hope to realise the equality he enjoys at home in the United Kingdom will be a reality here in Australia too."  – Janine Middleton, Co-Chair of Australian Marriage Equality
Tickets for Smith's only Australian performance are on sale Monday 16 October, with a pre-sale for Frontier Members beginning at 12noon AEDT today (Thursday 12 October).
To help reduce unauthorised resale for profit, a maximum of two tickets only per customer is available for purchase, and both physical and emailed tickets will not being issued until after 2 January 2018.  In addition the ticket purchaser's name will be printed on the ticket/s, they must show valid matching photo ID at the time of entry to the event.
Those lucky enough to attend this intimate show will be among the first in the world to hear tracks from Smith's much-awaited second album The Thrill of It All (out 3 November via Capitol Records/EMI Music) come alive on stage.
Don't miss the rare opportunity to witness this global superstar in such an intimate and iconic setting, fans are encouraged to get in quickly to secure their tickets!