Interviews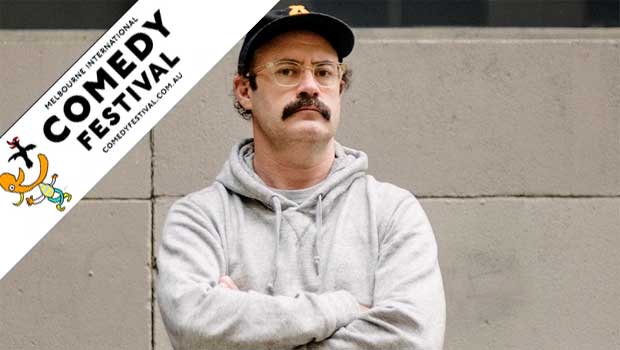 Published on March 18th, 2016 | by admin
Sam Simmons Interview (It's all about Shamanism at the MICF)
Impulse Gamer recently caught up with extraordinary comedian Sam Simmons who talks about Shamanism, Chicken Ethics, which Australian city is more conservative and how to confuse an interviewer.
Welcome to Impulse Gamer Sam! So are you ready for the 2016 Melbourne International Comedy Festival?
Yeah man, I can't wait!
So what's your new show about this year?
In a weird way it's about shamanism like spiritualism and weird chanting. There's lots of stand-up this year of me ranting and of course shamanism! It also includes bird ethics, chicken ethics and all sorts of weird shit <laugh>.
I'm already confused Sam… so what inspired you to go down the path of shamanism?
I find it really interesting and if I see one more guy standing on stage just fucking wanking on about their ex-girlfriend, I'm going to be sick. So I said fuck it, I'm going to talk about chickens and shamanism! It's all for me as it's totally self-indulgent and I really enjoy doing it because it's kind of weird real estate agent sacrifices. I love doing sacrificial ceremonies on stage. Seriously, it's just really stupid and fun. It allows me to get angry, do some ranting about the state of the world and it's really fun. I've just done it for the last two weeks in Adelaide and it's a little beast of the show which is really good.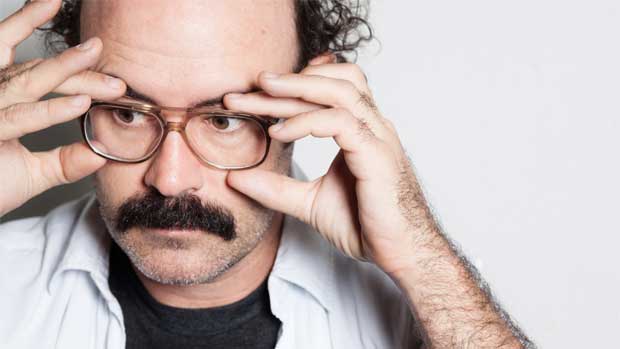 So are you a spiritual person at all?
Not at all! Well, I guess in a hippy kind of way yeah.
So should people in the front row be scared with all these sacrificial ceremonies?
They're fine this year but there might be a slight bit of participation. I'm going to try it out in Brisbane tonight but I've kind of gone off the idea of audience participation in a big kind of way because when you really think about it, it's not really my laughs. I love what Jason Bourne does when he gets people up on stage. He does weird things to them which is really funny but it's not really your laugh. That's the audience being humiliated laugh!
So how you do research or write your new show, "Not a People Person"?
I just wrote it and didn't research it man. I just write and listen to a lot of music to get into the space of it. I did a show last year with a guy called Doctor Brown and that had a kind of weird shamanic edge to it as well and I know that in a couple of years, there will be a lot of kids doing shamanic rituals on stage. I'm a trend setter <laugh>. It's really fun to write so no real research as I try to work out what's funny.
There's a couple of moral issues and ethical stuff in the show where I talk rather heavily about euthanasia in a very fun way. I thought about it when I was in Adelaide where they have a central market that is quite extraordinary. It's probably the best food market in Australia and it's amazing. It's like a really elaborate and fancy food court but with great food. So when I'm there, I'm always eating great food and I'm really relaxed. I thought it would be really cool if they installed a sniper in the market and they took me out eating a bit of yum cha, I'd be the happiest man in the world.
I did talk a little about that in the show and it's really interesting. I thought it was a really funny thought to install a sniper into the food court or in a yum cha restaurant but you can see that sometimes people get really uncomfortable straight away and I'm like fucking relax. It's been great trialling out all that stuff in Adelaide and it's been a wonderful couple of weeks. I hope that in Melbourne, it still has that anarchic energy and people still get a little worried and upset during these rants.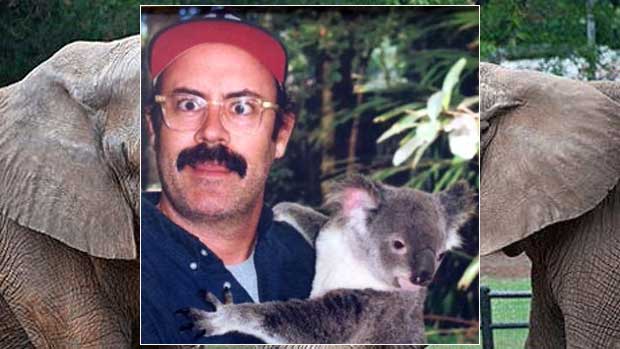 You've performed all over the world. Do you have a preference where to perform in Australia?
They're all good for their own reasons. Melbourne is great because I stay right in the city and everything is convenient, whereas in Brisbane, the venues are amazing and Adelaide is just fun, good lord, it's crazy. They all have their pros and cons but it's nice to be out touring and performing in these amazing cities.
What about the audiences in Australia, do you find them different from state to state?
Adelaide is really wild as it's a cowboy town. Brisbane has an arty and tradie feel to it and Melbourne is a bit more conservative. So yeah, Melbourne is more conservative than Brisbane so suck on that! <laugh>
While you're performing your show in Melbourne, are you hoping to see any of the other acts?
If I got time, I will because I'm only there for ten nights this year because I'm busy and have to get back to the states. I'm going to see David Quirk, Sam Campbell and hoping there's a girl in the program called Betty Grumble because everybody raved about her in Adelaide this year and I didn't get to see her.
I like to see some anarchic girls so I'm going to keep my ears to the ground because I'm trying to cast an Australian girl for an Australian role in a British TV series that I'm making at the moment. So I'm going to check out some chicks. Also, I'm just going to enjoy my time in Melbourne because this is the last time I'll be in Australia for a while so I guess it will be more of a social shamanic time this year <laugh>.
Can you elaborate on the TV series?
I'm doing a TV series over in the UK which is about me running a zoo. It's kind of like Faulty Towers for a new generation with an Australian running a zoo in the UK. It's a dream job and I was very nearly a zoo keeper. I've worked at Melbourne Zoo for five years in education so you talk about what you know.
What were you doing in the States?
Lots of gigs, lots of pictures, all wanky shit. I go into big meeting rooms with powerful Jewish men and I try to tell them what television shows I want to make <laugh>.
Man on rollerskates has mental breakdown! <laugh> It's really fun, really stupid and really dumb man. I'm really proud of it and last year, I won all these awards so I had a bit of pressure to make something as good, if not better. So I think I've shat out something really good this year<laugh>.
Thanks again Sam and check out his new show at http://www.comedyfestival.com.au/2016/season/shows/not-a-people-person-sam-simmons and follow him on Twitter at http://www.comedyfestival.com.au/2016/season/shows/not-a-people-person-sam-simmons