Films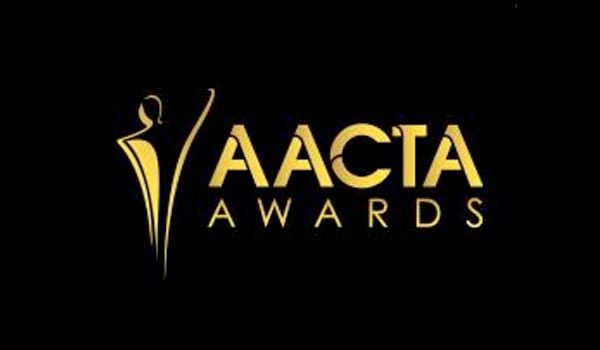 Published on November 25th, 2019 | by Damien Straker
SAM NEILL TO RECEIVE AUSTRALIA'S HIGHEST SCREEN ACCOLADE AT 2019 AACTA AWARDS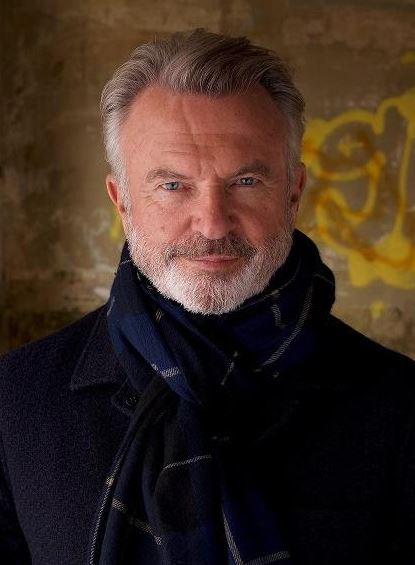 The Australian Academy of Cinema and Television Arts (AACTA) are proud to announce that Sam Neill, one of Australia and New Zealand's most admired and respected actors, will be honoured with the Australian Academy's most prestigious award – the Longford Lyell Award.
The Award will be presented to Neill at the 2019 AACTA Awards Ceremony presented by Foxtel on Wednesday 4 December at The Star in Sydney, telecast at 8:30pm on Network 7, and encored on Foxtel Arts.
First presented in 1968, the Longford Lyell Award honours Australian film pioneer Raymond Longford and his partner in filmmaking and life, Lottie Lyell. The Award is the highest honour that the Australian Academy can bestow upon an individual and recognises a person who has made a truly outstanding contribution to the enrichment of Australia's screen environment and culture.
"I am very thrilled by this honour indeed." Said Sam Neill.  "And very surprised! Let me check just in case they've made a mistake …"
Making his feature film debut in Roger Donaldson's SLEEPING DOGS in 1979, Neill was spotted by Australian producer Margaret Fink who led him to his breakthrough role in Gillian Armstrong's six time AFI Award winning classic MY BRILLIANT CAREER opposite Judy Davis. The film garnered global critical acclaim and, shortly after, Neill landed his first international feature film, THE FINAL CONFLICT (1981) where he played the Antichrist Damien Thorn in the third installment of THE OMEN franchise.
Neill rapidly gained international recognition for his performance as British spy Sidney Reilly in the television mini-series REILLY: ACE OF SPIES (1983), for which he earned his first Golden Globe® nomination for Best Performance by an Actor in a Miniseries or Motion Picture. He also starred alongside Jodie Foster in THE BLOOD OF OTHERS (1984), Hugo Weaving in FOR LOVE ALONE (1986) and opposite three time Oscar® winner Meryl Streep in Fred Schepisi's BAFTA®-nominated drama PLENTY (1985). Neill, Streep and Schepisi reunited in Australia in 1988 to film EVIL ANGELS, a dramatisation of the infamous case of Azaria Chamberlain, which received both Oscar® and Golden Globe® nominations and earned Neill his first AFI Award for Best Actor in a Lead Role.
After appearing in fellow Longford Lyell recipient Phillip Noyce's four-time AFI Award winning thriller DEAD CALM (1989) opposite Nicole Kidman, Neill took the lead in the cult Aussie classic DEATH IN BRUNSWICK (1991) earning another AFI Award nomination for Best Lead Actor followed by his second Golden Globe nomination for Best Performance by an Actor in a Miniseries or Motion Picture Made for Television for ONE AGAINST THE WIND (1992).
In 1993, Neill's career skyrocketed, starring opposite Holly Hunter in Jane Campion's Oscar®, Golden Globe®, AFI Award and Palme d'Or winning drama THE PIANO and gave a career defining performance as Dr. Alan Grant in Steven Spielberg's celebrated blockbuster JURASSIC PARK. Now a household name with enough star-power to voice a character in an episode of THE SIMPSONS (1994), Neill has performed alongside Hollywood heavyweights including: Robert Downey Jr and Hugh Grant in RESTORATION (1995); John Cleese and Lena Headey in THE JUNGLE BOOK (1994); and Scarlett Johansson in THE HORSE WHISPERER (1998).
After working with acclaimed director and actor Robert Redford in his 1998 film THE HORSE WHISPERER, and alongside Robin Williams in Chris Columbus' 1999 Sci-fi drama BICENTENNIAL MAN, Neill received his third Golden Globe® nomination for Best Performance by an Actor in a Miniseries or Motion Picture for his performance as the titular role in MERLIN (1999).
Neill's remarkable career spans almost five decades with over 130 film and television performance credits to his name, not to mention his directorial work on THE BRUSH-OFF (2004) for which he was nominated for an AFI Award for Best Direction in Television.
Recent film credits include: HUNT FOR THE WILDERPEOPLE (2016) and Marvel's THOR: RAGNAROK (2017) – both by acclaimed New Zealand director Taika Waititi, Warwick Thornton's multiple AACTA Award winning western SWEET COUNRY (2018), and Rachel Ward's PALM BEACH (2019) in which he starred alongside long-time collaborator and 2018 Longford Lyell recipient Bryan Brown. Most recently, Neill brings the role of Paddy Payne to life in Rachel Griffith's AACTA Award-nominated biopic, RIDE LIKE A GIRL.
"On behalf of AFI | AACTA, it is a pleasure to honour Sam alongside so many of Australia's great men and women of screen. From Australian and New Zealand cult classics to international blockbusters and his work in television, his career is incredibly versatile and far-reaching. As a performer, his empathy for a character and eye for a great story is unparalleled. Throughout his worldwide success, Sam continues to play an active part in the Australian film industry." said AFI | AACTA CEO Damian Trewhella. "With seven AFI | AACTA Award nominations under his belt, and his AFI Award win for his memorable performance of DEATH IN BRUNSWICK, we look forward to seeing Sam honoured at the 2019 AACTA Awards presented by Foxtel Ceremony in December."
Tickets to the 2019 AACTA Awards presented by Foxtel are open to the public and industry and are on sale now. To book, visit www.aacta.org/whats-on.