Blu-ray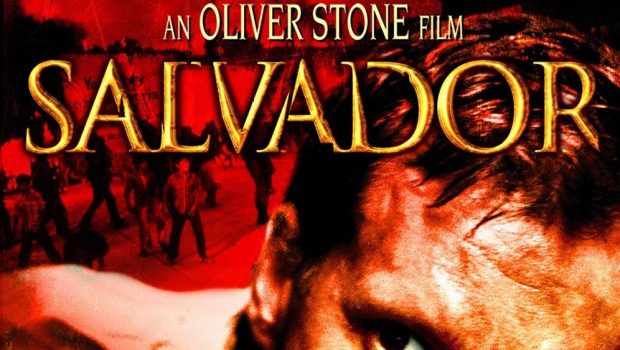 Published on December 28th, 2016 | by Chris O'Connor
Salvador BluRay Review
Summary: Not Dali but full of mind bending situations that you'd wish didn't occur.
There are some movies that are a joy to watch but may not be too important in the scheme of things. Then there are movies that are hard to watch but have an impact and perhaps help to change perceptions of the world. Oliver Stone tends to go for the latter and with Salvador he certainly does make things hard.
The film follows down on his luck photo journalist Richard Boyle whose life Stateside is falling apart rapidly, his wife has left him and taken their child, he has his press pass revoked and it seems nothing is going to work for him. But he knows where he can go… somewhere he's been before that he may be able to scrape his life back together again and with a little silver tongue work he persuades his friend Doctor Rock to join him (somewhat unwittingly for Doc) into El Salvador.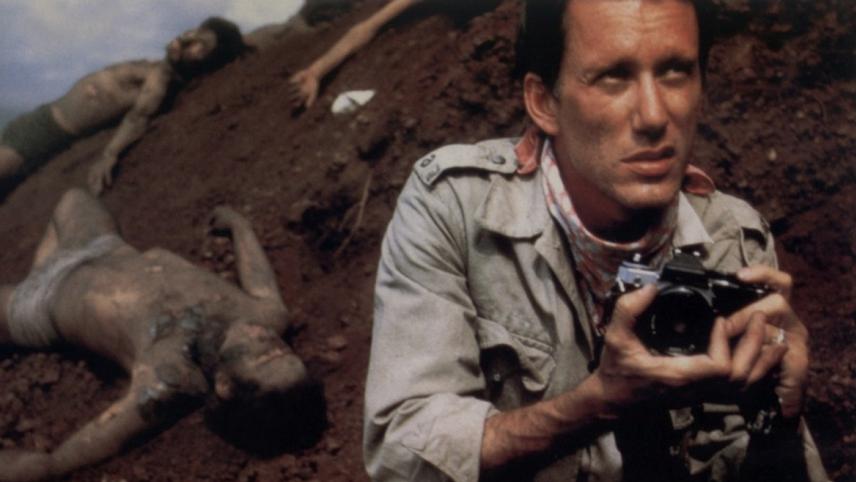 Boyle has a history in El Salvador and thinks he is just going to get some combat photos he can sell to the media with copy to bring him back… but as they cross the border into El Salvador and witness a peasant be executed simply for not having his voting papers, things don't look as though they will be as easy as he may have thought. This is also the first hint that the watching is going to be hard in this film… Stone is no stranger to graphic depictions of the horrors of war and he hasn't held back at all in this film.
Casting is exceptional too… not only of Woods as Boyle (who plays the arguably out of his mind both normally and on drugs and alcohol journalist with appropriate manicness) but Belushi as Doctor Rock the unwitting ride along into hell… promised weed and cheap sex… what he ends up with is not at all what he was expecting. There are no weak performances here, from the military "advisors" to the nuns working with the people… everyone plays their part with true conviction.
But the violence… the violence is quite disturbing and all the more so because you just know it's based strongly in reality. The attack on the nuns in the final act of the film is quite harrowing to watch and if nothing else in this film, it is possible the main thing responsible for me putting this in the "important to watch… but may not watch it ever again… at least not for a long time" basket.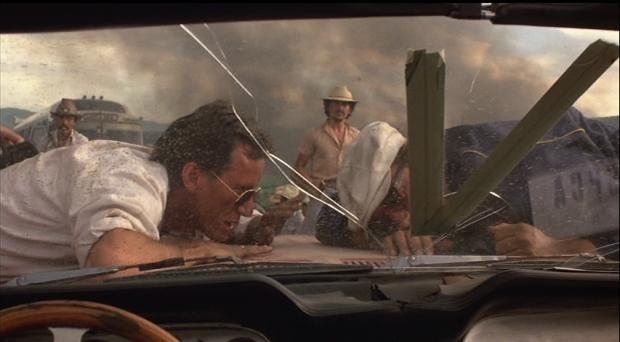 Ultimately the film is a condemnation of America's intervention in El Salvador (and perhaps by extraction their intervention in other global disputes). From the moment we see Boyle and Doc heading to their destination, carelessly throwing rubbish out of the convertible as they go we get a sense of the brash arrogance of Americans. We then see the glamour and riches of the Americans in El Salvador with the diplomat and his compound… contrast sharply with the hovels and huts of the populace. We also see the difference in living between the American assisted military and the rebels and their supporters.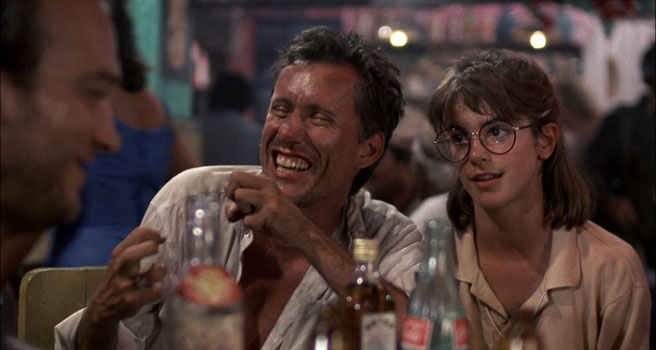 Do I recommend this film? Well on the one hand yes because I think it does tell a very important tale… it reminds us that there are places that go through hell and our governments either don't do anything about it… or they do something about it and arguably make things worse (damned if they do and damned if they don't). But it is not an easy watch at all and if you have difficulty dealing with graphic violence and torture then perhaps you need to give this a miss. Perhaps rent it and if you can stomach it add it to your collection… because it is an important story to tell.