Games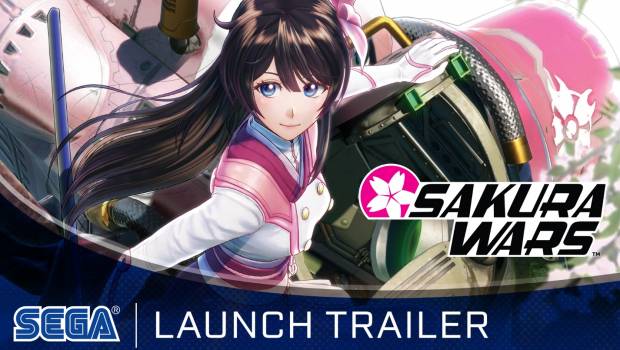 Published on April 29th, 2020 | by Adrian Gunning
SAKURA WARS, THE ANIME ADVENTURE FEATURING THE ART OF TITE KUBO AND OTHER INDUSTRY LUMINARIES, NOW AVAILABLE ON PS4
Step into a breathtaking alternate version of 1940s Tokyo, where steampunk technology powers everything from public transportation to the homes and structures that line the streets. At the heart of the city is the Grand Imperial Theater. Here, the theatre's stars sing and dance to distract audiences from their hardships and raise their collective spirits.
But behind the scenes, these performers are part of something grander. They serve in the Flower Division, a covert combat unit within the Imperial Combat Revue, protecting Tokyo from inside giant mechs powered by the heightened spiritual energy each pilot possesses. However, they're no longer the prestigious crew they once were and they are facing disbandment.
A demanding set of challenges lays ahead. As captain Seijuro Kamiyama, you will lead this inexperienced squad. Other combat revues are proving they're better at their jobs. The Grand Imperial Theater, your headquarters, is losing money rapidly. Worse yet, hordes of demonic forces are advancing upon Tokyo at this time of immense weakness.
It's up to you to forge meaningful relationships with your fellow squad members, prove the Flower Division has what it takes to defend Tokyo in the Combat Revue World Games tournament and fight back those demons to restore peace to the world.
From Sketch to Screen
Each of the characters in Sakura Wars was handled by renowned guest artists, each of whom has had a tremendous impact on JRPG, anime, and manga culture. Here is the talented team who worked on the game:
Main Character Design: Tite Kubo
Guest Character Design:
Shanghai Combat Revue: Yukiko Horiguchi
London Combat Revue: BUNBUN
Berlin Combat Revue: Fumikane Shimada
Itsuki Saijou and Hiromi Hongou: Noizi Ito
Hakushu Murasame: Shigenori Soejima
Grand Imperial Peanut: Ken Sugimori
Beyond the visual spectacle, Sakura Wars received another huge creative contribution from legendary composer Kohei Tanaka, who provided the indelible soundtrack!
In one more bit of news, we're excited to add Sakura Wars to the vaunted list of titles included in the PlayStation Wallpapers program! Show off your love for Sakura Wars and Tite Kubo by downloading a set of free wallpapers to and adorn your desktop PC, phone, PSN profile, or other devices with the gorgeous art featured in the game.
Finally, a reminder of the physical launch edition and its special bonuses, available at Australian retailers for $99.95 on PlayStation 4.
What You Get with the Physical Launch Edition
Theater Costume Add-On Bundle
Reversible cover art
Sticker set featuring the main cast
Be sure to visit the official website: https://games.sega.com/sakurawars/.
 Sakura Wars Features:
Dramatic Character Interactions—Engage with a colourful cast through the dynamic LIPS dialogue system where what you say and how you say it has a profound impact on relationships off and on the battlefield.
Exciting Combat Payoffs—Your bonds with team members flow into the high-energy combat finale of each episode, featuring action-packed fights with giant steam-powered mecha.
Brilliant Anime Production—Gorgeous animated sequences, a lush soundtrack, and characters designed by anime and JRPG luminaries will transport you into a vibrant 1940s steampunk Tokyo.