Games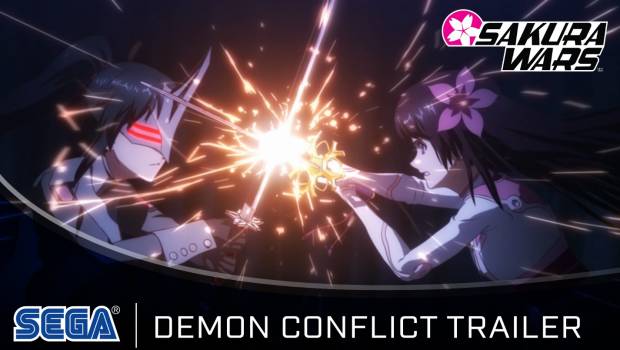 Published on April 15th, 2020 | by Adrian Gunning
Sakura Wars – Step into your mech and halt the demon threat
As the Imperial Combat Revue prepares to compete in the Combat Revue World Games, their challenge is far bigger than just themselves. As with every combat revue in the world, their true purpose is to protect their city from demons—hostile, grotesque creatures born from the anger and malice of human beings.
Beyond their revenue-raising theatre productions, the team has been training and getting their Type-3 Kobu Spiricle Armour and Mugen-class Spiricle Strikers combat-ready in order to bring the Flower Division back to its rightful role as Tokyo's venerable defence force.
They will be forced into action as two greater demons have driven the citizens to the brink of despair, opening the dark realm and unleashing calamity upon them:
Oboro, whose warped mind derives great pleasure from traumatising others.
Yaksha, a mysterious yet powerful masked figure who bears a striking resemblance to a former star…
Oboro (L) and Yaksha (R)
Are they behind the demonic invasion that is wreaking havoc across the Imperial Capital? It's up to the Flower Division and the other combat revues to track down these enigmatic figures, clear the demons out, and neutralise the source of the threat before it's too late. A final showdown is approaching!
Sakura Wars Features:
Dramatic Character Interactions—Engage with a colourful cast through the dynamic LIPS dialogue system where what you say and how you say it has a profound impact on relationships off and on the battlefield.
Exciting Combat Payoffs—Your bonds with team members flow into the high-energy combat finale of each episode, featuring action-packed fights with giant steam-powered mecha.
Brilliant Anime Production—Gorgeous animated sequences, a lush soundtrack and characters designed by anime and JRPG luminaries will transport you into a vibrant 1940s steampunk Tokyo.
Sakura Wars is set to take the West by storm when it launches for PlayStation 4 on 28th April 2020.