Games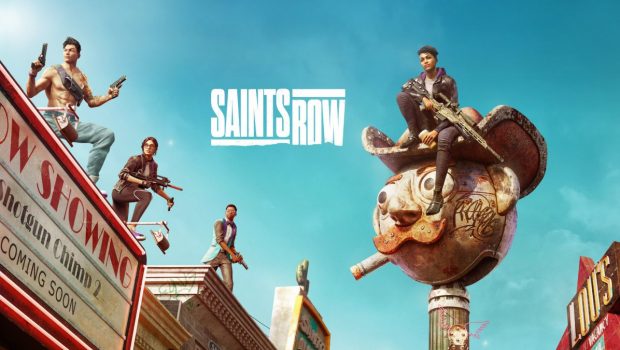 Published on August 9th, 2023 | by Adrian Gunning
SAINTS ROW´S THIRD DLC EXPANSION, FREE UPDATE AND STEAM LAUNCH DATE
Deep Silver and Volition announce that Saints Row's third DLC expansion is out now. It follows a major free patch that set the game in the new District of Vallejo. Saints Row is also set to release on Steam on August 24th.
A Song of Ice And Dust is a LARP-themed tale set in the crumbling district of Vallejo. Players will experience the epic climax to Saints Row's popular Dustmoot story, a tale of two "frenemies" (the Boss and Gwen) who, despite their differences, still really hate each other.
After a brutal bloody wedding betrayal of the Dustlanders, it´s time to join forces and defend The Dustfaire from the clutches of the Chill Queen and the Frostlanders, paintball by paintball.
Watch the trailer for A Song of Ice and Dust here: https://youtu.be/m1BtgaCHNBM
The DLC comes within 5 new campaigns missions, a new enemy faction (The Frostlanders), 4 new vehicles, weapons, and more than 20 outfits and cosmetics. It follows the game's third major free update includes an entirely new district for all players, as well as more fixes and quality of life improvements. A Song of Ice and Dust is available now to buy and is also included in the Saints Row Expansion Pass.
Saints Row Update Overview:
A Song of Ice and Dust DLC for Expansion Pass holders is out now and also available to buy separately
The free Dustfire Update Patch launched in August is available for all players and includes:

New Vallejo District added to the map
New @atcha and wingsuit saboteur activities
Improvements to customisation including improved layering on clothing
New pop-up shop, discoveries and threats
Challenge tracking and achievement/trophy fixes for completionists
More main game improvements and bug fixing in multiple areas
Saints Row launches on Steam on August 24th
See the latest blogs for full details: https://saintsrow.com/au/news/a-song-of-ice-and-dust-out-now-on-thy-magic-machine
A Song of Ice And Dust is the final Expansion coming to Saints Row this quarter, after the previous releases of The Heist and the Hazardous and Doc Ketchum's Murder Circus.
All Expansion Pass packs will also be available to purchase separately. Check your preferred platform store holder for local prices.
Saints Row is out now on Xbox One and Xbox Series X|S, the all-in-one games and entertainment systems from Microsoft, the PlayStation® 4 and the PlayStation® 5 computer entertainment systems, and on Epic Games Store for PC.