Blu-ray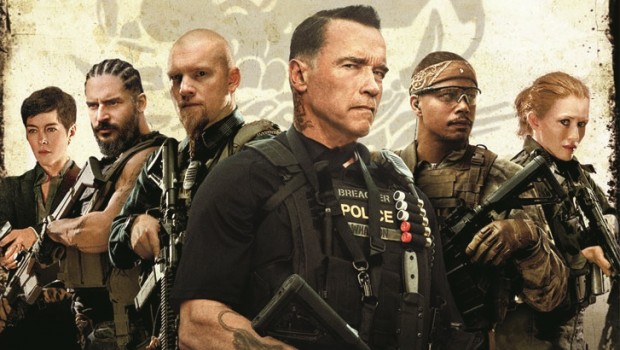 Published on July 15th, 2014 | by Edwin Millheim
Sabotage Blu-Ray review
Summary: Sabotage gives us some incredible action that you would swear it was real. Plus a surpise performance from our man Arnold that peels back the layers of the human condition.
Sabotage
Distributor: Universal Home Entertainment
Codec: MPEG-4 AVC Resolution: 1080p Aspect ratio: 1.85:1
Original aspect ratio: 1.85:1
Audio: English: DTS-HD Master Audio 5.1
Run Time: 1 Hour and 50 Minutes
Reviewer: Edwin Millheim
Universal Home Entertainment sent us over a copy of Sabotage on Blu-ray to check out this film and we were literally blown away… It's also a nice turn of events when we see a movie icon still able to not only bring us the goods when it comes to the action but also bring something new to the table or at least with a slight twist. With that said, Arnold Schwarzenegger has been out of the film arena for some time but more recently he has made it into another film or two that has action in it but is much more campier, especially with the recent Expendable films.
So to see the strong man still showing his more serious stuff is different than what we may be used to and in the film "Sabotage", it's a nice blast of fresh air. More so because Schwarzenegger plays not only a character that can kick some ass but a vulnerable character who perhaps has a darker side…a man haunted with one burning desire that just does not go away and he must hide it from the world. Given that, Arnold delivers a surprisingly deep performance, with a character in a very dark situation that gives the film an edge but an edge that is serrated. Thankfully the events in this film are all character driven and it's a true wild ride to experience.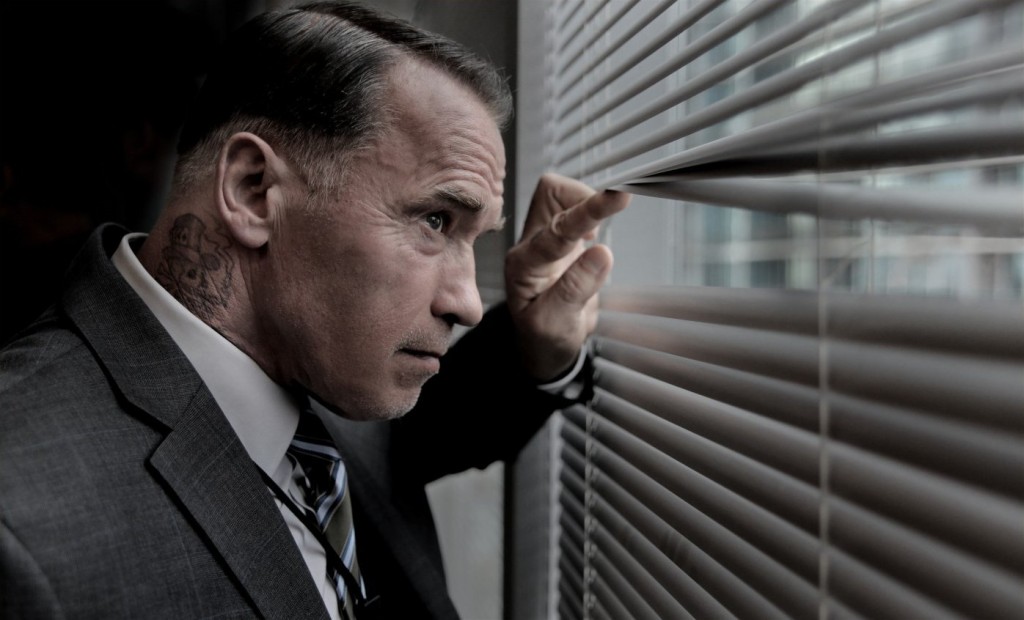 The character that Arnold plays is a trained DEA agent who has emotion and sincerity that some fans will be nodding in appreciation at the delivery and presentation. While most of the characterizations seem a bit extreme… like a dysfunctional family that has access to weapons… some who watch the film will smile and say, damn… that's just like someone they know in their lives but with guns. It's almost scary.
As you sit and watch this action mystery and things ramp up, you may make the mistake by thinking a scene with a character has nothing going on…but what is really going on in those scenes where a character is silent and contemplative? Sometimes the silence is as powerful as a gunshot. While at other times there are lines that are delivered a little stunted, you still tend to grab on, and you as the viewer are along for the ride…vested and wondering what will happen next.
It's a world where the people are not as simple as white hats and black hats, there are grays that permeate through the characters and even at humanities ugliest moments revealed with unflinching eyes wide harshness…. Even with all the ugliness revealed…each character relays something likable along the way.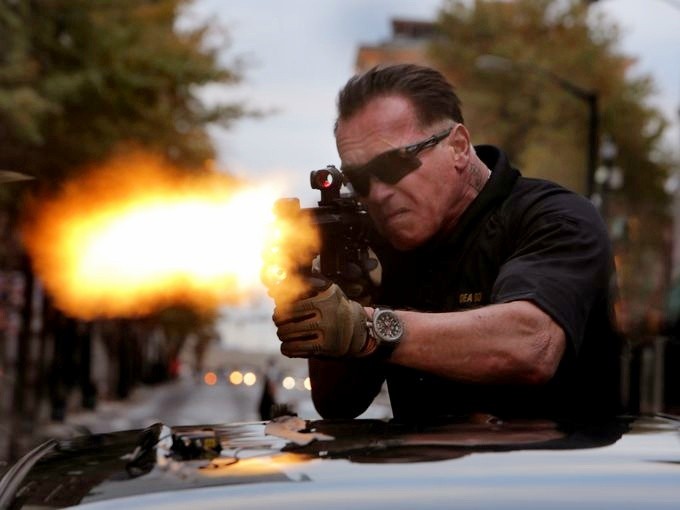 It should also be noted that the scenes and the action in Sabotage are not for the faint of heart. Gunshot wounds are depicted realistic enough that the viewer may feel uncomfortable at times and even make you squirm. Director David Ayer uses a style of filming that at times seems to be an in your face documentary, as if we are along for the ride on real events.
Speaking of the looks and what went into the production, as you watch the teams enter and clear buildings and use techniques right out of an operational tactical play book…the actors look like they put enough time in that it looks right and even believable. Given the "realism", people in the know will nod their heads in appreciation at the tactics used in this film.
While the room clearing is one thing, it's sometimes the little things that the average Joe adventure / action film fan may not catch that does the trick and shows what was put into this film in regards to getting it right. One scene has a character fending off advancing shooters at a wooded location that is quite a powerful scene in the movie. The character is wounded in the arm and they go right into a tactical pistol shooting technique while wounded and proves a nice execution.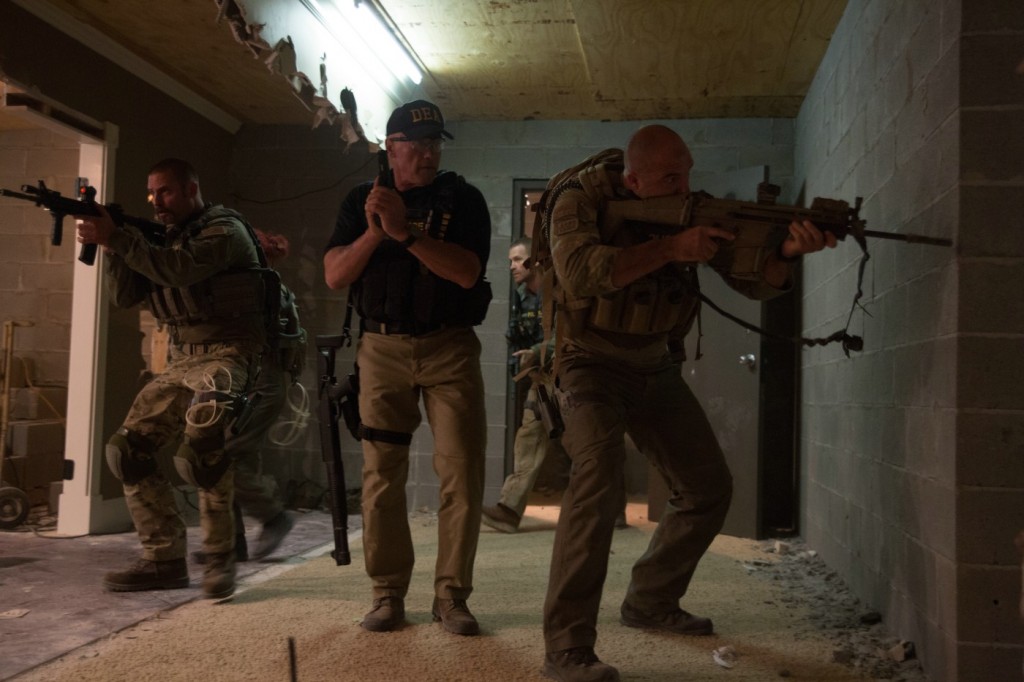 In terms of Sabotage's pacing, the film starts with an uncomfortable bang, giving us a look at Team Leader Breacher as he is watching some kind of video…again this reviewer is not one to give a lot away and this opening scene while viewers may not initially be aware is the underlying motivator to this character.
The film jumps to the next scene and really starts with a fast paced nerve wracking drug house entry. The DEA undercover unit hits it fast and hard, things go more than a little south and there is a whole investigation that takes place.
As things start to progress, loyalties and who can be trusted soon comes to question. In an already high stress job, the one thing that cements a team is the trust of that team member covering their area and you when the bullets start flying….when the trust is gone and doubt comes to play, things really start to unravel.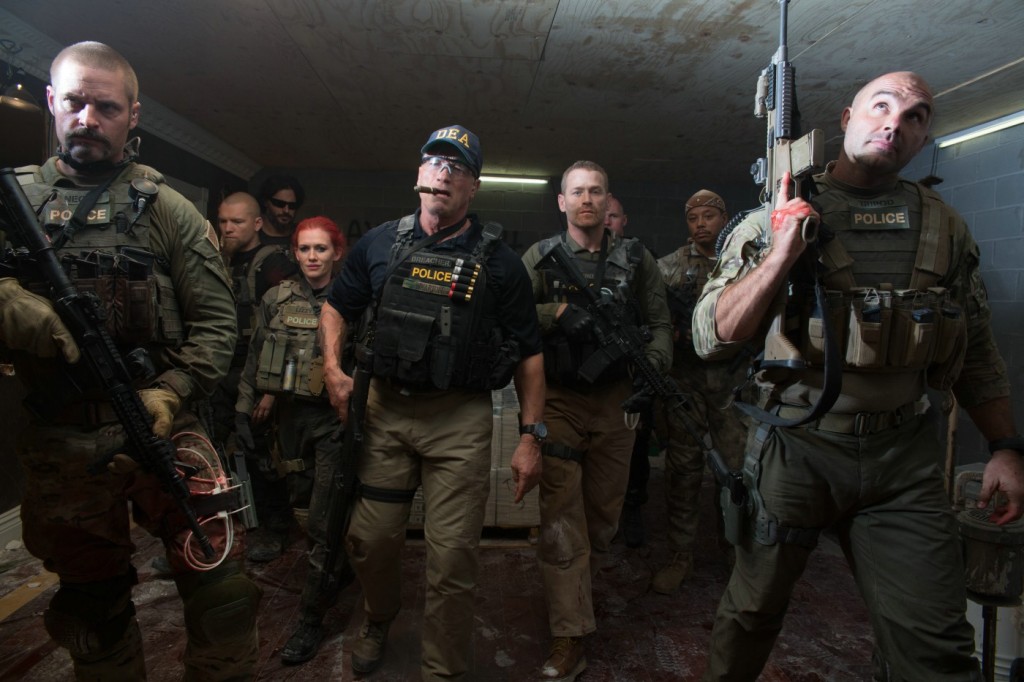 The cast also delivers a mix of characterizations and the complexities of being human.
Arnold Schwarzenegger ("The Last Stand") Breacher is the team leader. A surprising very flawed human character and Arnold delivers.
Sam Worthington ("Somersault") Monster… has enough problems and his biggest is his Wife who is also on the Team.
Terrence Howard ("Prisoners") Sugar…it's always the silent ones. Howard keeps it low key, till it's time to really flaunt who the character is.
Joe Manganiello ("Magic Mike") Grinder…..No non sense performance brings this character to life and shows some humanity.
Max Martini ("Captain Phillips") Pyro, a favorite character, casted scary well.
Mirelle Enos ("Gangster Squad") Lizzy… is a loose cannon and one wonders why this drug fiend is even on team.
Kevin Vance ("End of Watch") Tripod. An awesome character that shows he is a true tactical operator.
Josh Holloway ("Mission Impossible" "Lost") Neck. The Team Medic who shows he can save lives or take them.
Olivia Williams ("Hyde Park on Hudson") a homicide detective who soon finds out things are way different than they seem.
Video & Audio
The video quality as always, is tested in several different HD TV view modes. From film mode, to Dynamic mode to see how things come across with the best look. Any mode you watch this one in, is impressive from start to finish with what HD and Blu-ray has always promised  and Sabotage delivers.
Sabotage brings us a very solid 1080p transfer. The films Blu Ray transfer proudly shows off its digitally filmed roots. Sharp details of scenes are seen throughout. Skin tone and textures of the environmental elements in the scenes are spectacularly defined. Colors stay consistent and vibrant, and the dark blacks in scenes and shadows never have any crush to them. One would have to work very hard to see any compression problems. This is a well done Blu ray presentation.
The sound quality is decent with its DTS-HD Master Audio 5.1 lossless soundtrack that makes sure all of the sound elements are balanced. One never has to strain to hear the dialogue or miss out on the sound nuances. Gun battles offer just enough punch while not making you want to turn the sound system down till the action passes.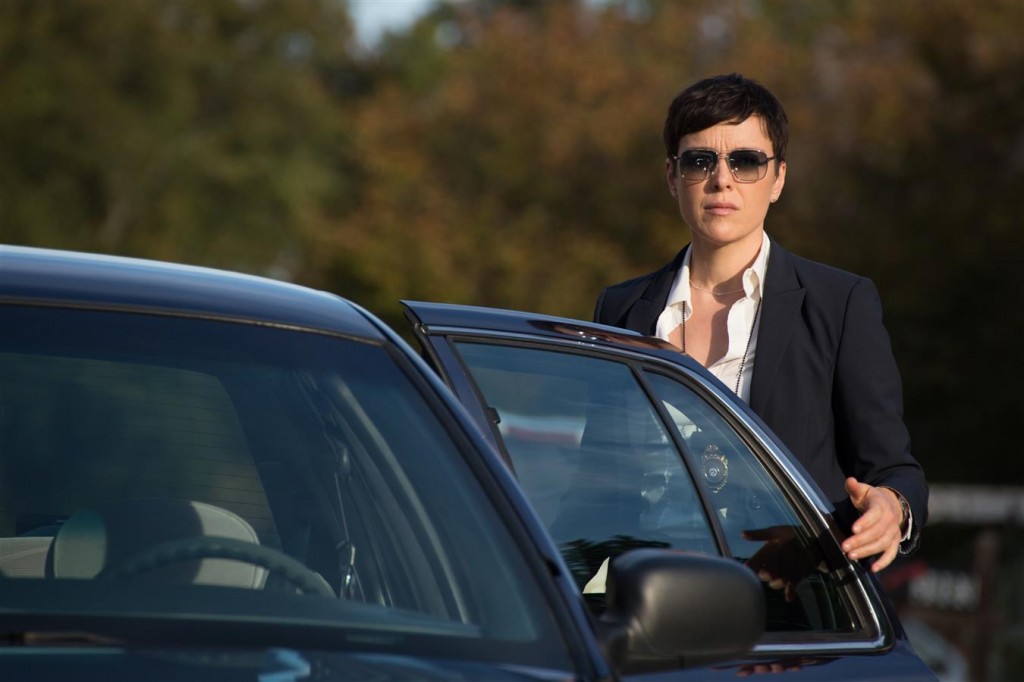 The extras on the disc are pretty nice too but some may say that the extras are on the thin side. But it's better than some titles that just throw in trailers of the film and call that extras. With this in mind, the extras for the Blu-ray Packaging of Sabotage are a very welcome thing. Some also even confirm my thoughts on what training must have gone into showing the actors a thing or two about tactical combat.
Alternate Endings (1080p): Alternate Ending #1 Caroline (8:58) and Alternate Ending #2 Breacher (2:03).
Deleted Scenes (1080p): Caroline Questions Joe John (2:18), Search for Dakota (0:38), Joe John Threatens Caroline (1:09), Condom Flush (0:56), Lizzy and Sugar Kidnap Civilian (1:52), Caroline Dives for Bodies (0:39), Dakota Case Solved (2:38), and Caroline and Jackson Find the Money (7:04).
Making Sabotage (1080p, 8:32): A basic piece that looks at the Schwarzenegger/Ayer collaboration, story basics and deeper themes, the cast, the departure from the norm for Arnold Schwarzenegger, cast training, David Ayer's direction, filming in Georgia, and cast and crew's newfound respect for law enforcement.
Previews (1080p): Additional Universal titles.
All in all the Sabotage Blu-ray is a very nice addition to the action film buff who may want something with a twist in their viewing pleasure. Or those Arnold Schwarzenegger fans that are sure to want an adventure showing their action hero in a different light that he successfully pulls it off and makes you want to see more from not the action legend but also the man.
Have fun, play games, enjoy a movie!