Comics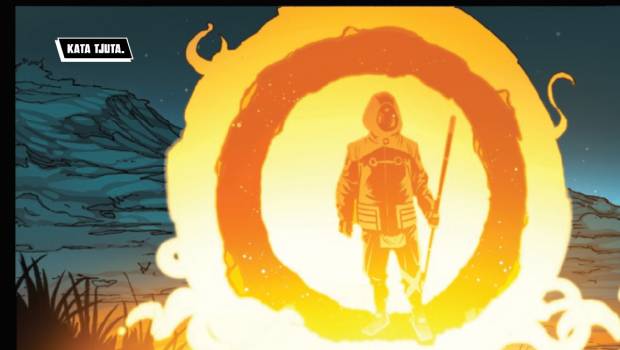 Published on February 12th, 2021 | by Tim Chuma
S.W.O.R.D. #3 (2020) Review
Summary: Unless you know all these characters already maybe look for another story.
Earth has fallen to the Knull who have surrounded it with a living organism no one can get through. The one person who can is Eden Fesi (Manifold) who cannot teleport, but simply asks the universe to cooperate and can go across the universe in one step.
Having seen WandaVision I thought I knew what S.W.O.R.D (Sentient Weapons Observation and Response Division) was on about. Wrong! This seems to be part of another story or in a different timeline that has nothing to do with it.
I knew there were indigenous Avengers but had not seen an Australian indigenous character in a modern story before. He does have a scene where he talks to his relations in the Australian outback before he sets out.
Not sure who to recommend this to as you have to have read the other entries and the wider storyline including other comics to get what is going on here.
If you are a big fan of S.W.O.R.D and already know these characters then I would recommend it, otherwise you will be looking up things on Wikis which is never good when you are trying to understand the story.
Comic details:
Writer: Al Ewing
Penciler: Ray-Anthony Height, Valerio Schiti, Bernard Chang, Nico Leon
Cover Artist: Valerio Schiti
Publisher: Marvel
Published: February 10, 2021